Karam Singh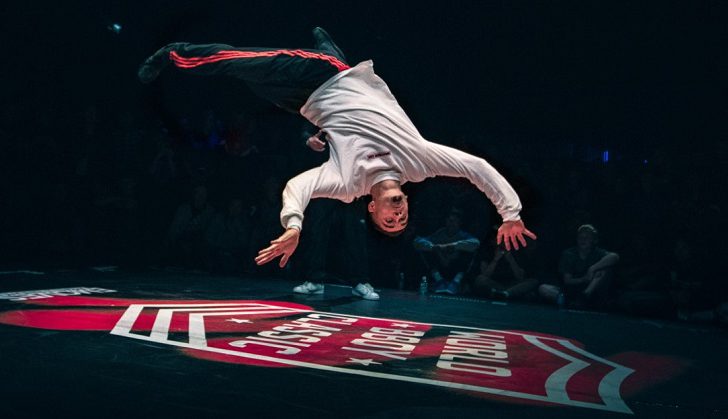 Study Type: School Leaver Vocational
Study Location: Broomfield Hall
Subject Studied: Sport

World class breakdancer Karam was 'transformed' at Broomfield Hall
Sports coaching at Broomfield Hall helped brilliant breakdancer Karam Singh to take his career to world class level.
Twenty-one-year old Karam said he gained more from his Level 3 and foundation degree courses than he would have done "anywhere else."
Karam started breakdancing, or breaking, when he was aged just eight – and has been hooked ever since. Among the best in the world and ranked number one in the UK, he travels internationally for competitions and has his own star on Derby's Walk of Fame.
With breaking set to be introduced at the Paris 2024 Olympics, Karam hopes to be called up by team GB. As a keen sportsman, he has always had coaching or sports teaching in mind as a backup to breaking.
At Broomfield, he learnt how to hydrate properly in competition, how to burn and gain calories and how to lose and gain weight. He applied the principles of training elite athletes to himself.
Karam said: "Going to Broomfield is where I learnt about my body and that's where the big transformation came. It helped me to go from amateur to 'professional'.
I've got a star in Derby now, too – it's crazy. People like Florence Nightingale and Lara Croft and me!"
After Level 3, Karam went on to take his sports coaching Foundation Degree at Broomfield Hall. He is now starting his Sports Coaching and Development BA (Hons) course at Derby University.
He said: "It makes sense to work hard and get my degree. From there I can decide if I want to take time out and follow my dancing and see where it takes me. If not, I've got other options."
I always say Derby College was such a big thing for me, and I always say I gained a lot more from it than I would have done anywhere else.