Joe Pegg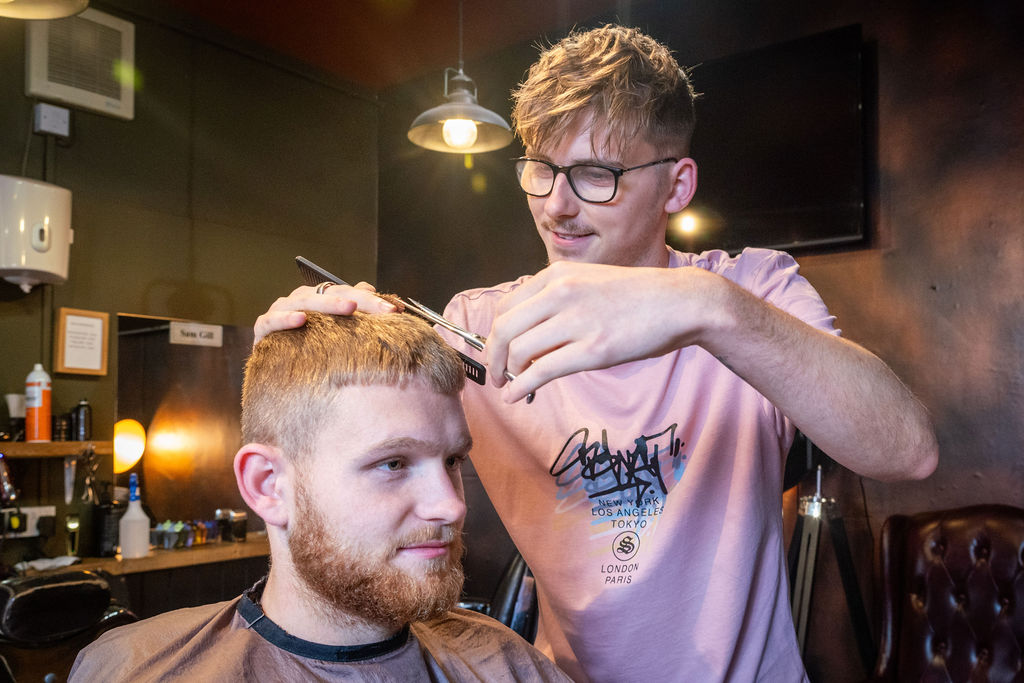 Study Type: Apprenticeship
Study Location: Workplace
Subject Studied: Hair

Barber Joe Pegg is doing the job he always wanted after completing a level 2 barbering apprenticeship with Derby College Group. 
Joe, who got a distinction in his End Point Assessment earlier this year, is now on the staff at Sam's Barbers in Derby.  
He found his apprenticeship through an advert on Instagram straight after leaving school.  
Joe, 20, said: "I've wanted to go into barbering right from Year 10 at school when I did work experience at a barber's shop.
"Whenever I've been for a haircut, I've always liked the atmosphere in the barber's. I would have joined the college's full-time barbering course had I not been taken on as an apprentice. 
"I love my job at Sam's. It's a pretty cool place to work. There are eight barbers here and we're all good mates. 
"It's busy. We're in Kedleston Road not far from Derby University so we get a lot of students coming into the shop as well as plenty of regular customers."  
Joe was assessed at work by DCG and attended the Roundhouse every Monday.  
He added: "College was good. My lecturers were friendly and I got on well with them. One of the best parts was ticking off everything I'd mastered as I progressed, such as getting used to using scissors.
"I did think about taking the level 3 which included learning about colour etc but I'm happy with where I am now. My apprenticeship at Sam's got me where I wanted to be.
"I enjoy the work environment, talking to customers and meeting new people every day. Most barbers at my stage in their career say they'd like their own shop eventually and it would be good to be my own boss one day." 
And, when it comes to barbering, there are always new styles and innovations to challenge Joe.  
He said: "Most of our customers want short haircuts but we do get requests for longer hairstyles and mullets." 
College was good. My lecturers were friendly and I got on well with them.