Jodie Theakstone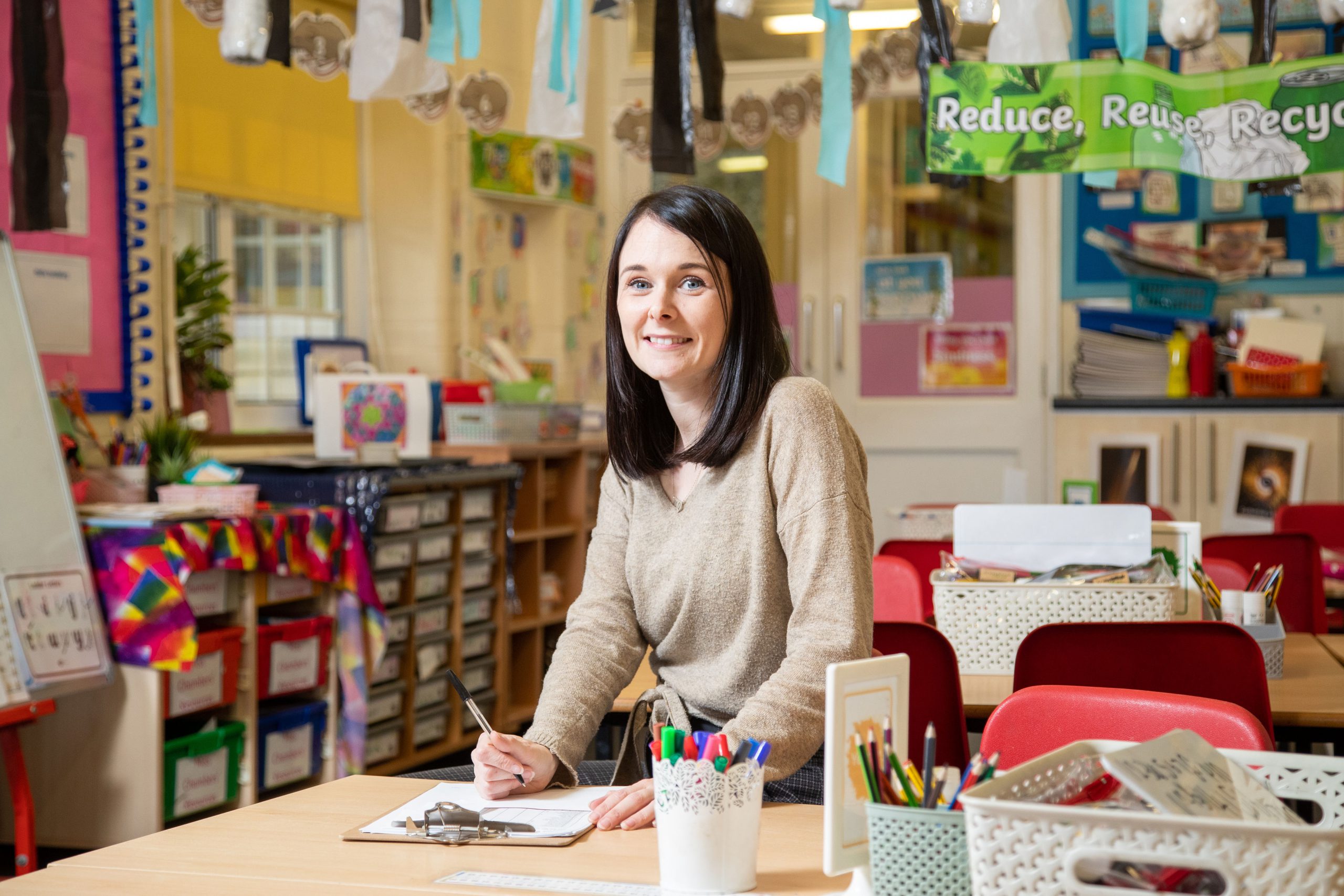 Study Type: Adult and Community
Study Location: The Roundhouse
Subject Studied: Teacher Training, Coaching and Mentoring

TA role is the perfect new career for former flight attendant Jodie
Losing her job when travel group Thomas Cook collapsed in 2019 gave former flight attendant Jodie Theakstone the motivation she needed to do something else.
Jodie, who is now a teaching assistant and completing the level 3 TA diploma at Derby College, prefers to be active and on her feet, not 'stuck behind a desk all day'.
She loved flying but when she became a mum, she switched from cabin crew to working in a Thomas Cook travel shop – a role that wasn't really for her.
She said: "When people came into the shop to buy their holidays, I'd often find myself keeping their children amused while a colleague completed the booking.
"I've always been good with children so I looked into a career working with them."
Jodie researched TA courses and chose Derby College partly because, unlike other colleges, its TA diploma didn't require her to take an introductory course first.
She added: "I talked to the lecturers who were happy for me to go straight onto the level 3 course. They said that as I'd got A levels and had several years of work and life experience, I didn't need to do the level 2."
Jodie, who now works with five and-six-year-olds at Langley Mill Infants School, is moving on to level 4 to become a higher TA and might train as a teacher once her own children, aged four and seven, are older.
She added: "Nicole and Emily, our lecturers, are great – they're always there for us. They'll still be my teachers next year on the level 4 course which is good news.
"They both did such a good job of keeping the course interesting when we had to go over to Teams because of the pandemic."
Nicole and Emily, our lecturers, are great – they're always there for us.