Jo Wilkinson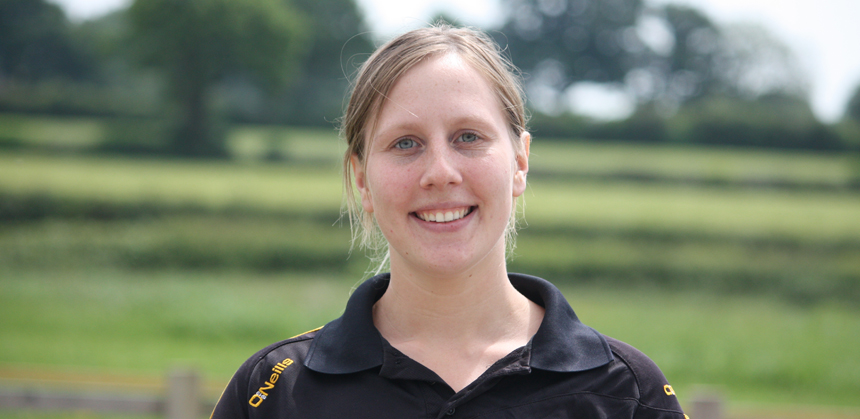 Study Type: School Leaver Vocational
Study Location: Broomfield Hall
Subject Studied: Equine

Career swap Jo finds new niche in equine lecturing
Former hotel manager Jo Wilkinson joined the hospitality sector after school and worked her way up to manager level.
But by the age of 20, she realised that she hated the job, so she decided to look for something new. Since childhood, Jo had enjoyed working with, and being around horses.
An internet search found Derby College's Level 3 National Diploma in Horse Management. Still unsure of her future, Jo decided to enrol.
Now, seven years after leaving the hotel, and a string of qualifications later, she is enjoying life as a lecturer teaching a new generation of students at Broomfield Hall.
She was so impressed College staff with her studies and commitment that she has now found a new niche working with students. Jo was the first Distinction* student on the course.
She began working at Broomfield as a weekend "yardie," did further work in the week and then became a supervisor.
She said the Diploma exceeded her expectations, with the college also providing her with BHS industry qualifications.
She was encouraged to gain further BHS qualifications, including her Level 3 in Teaching and Education, which enables her to work in the classroom.
Now Jo particularly enjoys practical work with her students with the horses in the yard, as well as researching new areas for the classroom.
The small team means that "everybody knows everybody" and students get all the support they need.
You're not just a number here. And seeing the place develop from when I was a student to how it was now – over seven years –we've got so many more facilities. It's a nice environment. Students are pushed to achieve more than a minimum qualification. They get proper training and all the staff are highly qualified.