Gabrielle Madders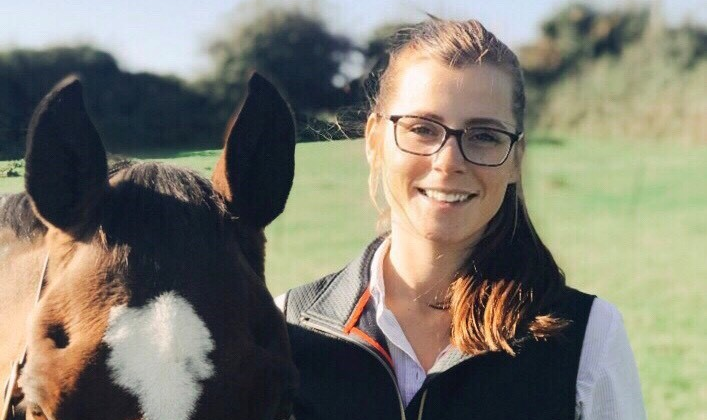 Study Type: Higher Education
Study Location: Broomfield Hall
Subject Studied: Equine

Dissertation in equine assisted learning achieves publication
Research by a talented Derby College Higher Education student could influence the way equine assisted learning is used to benefit adolescents with complex educational needs.
Part of Gabrielle Madders' dissertation found that usually non-verbal individuals began to communicate with their peers through their interactions with horses.
The study was so academically valuable that it has appeared in the highly respected Advanced Journal of Undergraduate Research.
Gabrielle, 24, came to DCG to study for her Equine Science Management and Training degree top up year, with a view to becoming a lecturer.
She examined whether young people aged 16-23, with a range of conditions on the autistic spectrum, engaged better following interactive sessions, which saw horses being used as a learning intervention tool.
While Gabrielle found no significant overall improvement, she did find that specific activities such as leading exercises and physical contact with the horses did have a positive impact.
It's hoped that these findings will pave the way for future research on the topic.
Lecturer Ruth Orrell-Stokes, a former DCG student herself, recognised the value of the study and supported Gabrielle in getting it published.
Gabrielle, who grew up on a farm and has always, loved horses, said: "Achieving a first is something I am extremely proud of.
I never thought at the start of the year that this academic success was possible, but through my time at Derby College I really learnt to have confidence in my ability, which I believe has allowed me to excel.
I will be forever grateful for all the time they gave me, which has allowed me to take my next steps towards my career with confidence and drive".
Currently enjoying her job as a welfare helpline co-ordinator with the British Horse Society, Gabrielle intends to take a Masters next year and still plans to become a lecturer at some stage.
My lecturers were always supportive and they really pushed me to be the best that I could be.