Evie Wisniewska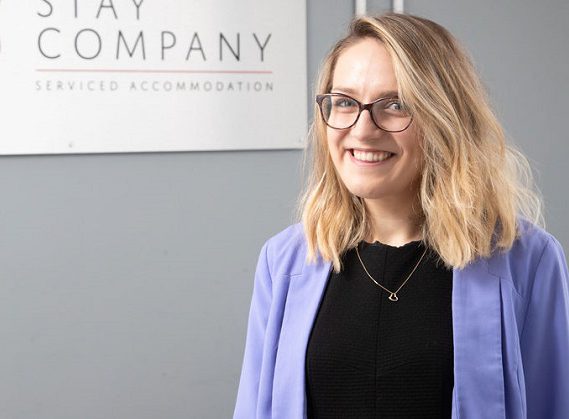 Study Type: School Leaver Vocational
Study Location: The Roundhouse
Subject Studied: Travel and Tourism

Aspirations Pay Off For Travel and Tourism Student
Former Travel and Tourism student Evie Wisniewska was inspired to aim high by her teachers at the Roundhouse Technical and Professional Skills College so much so that she is working at managerial level early in her career.
Evie, a former pupil at Merrill Academy, came to the UK from Poland with her family when she was 12 and the initial language barrier took its toll on her confidence and self belief.
She enrolled on the Travel and Tourism study programme at the Roundhouse and was initially unsure if this was something she wanted to do.
However, her teacher took the time to motivate her to achieve her potential and inspired her to aim for higher education.
Evie also embraced the work experience opportunities organised through her College study programme at Jury's Inn and Alter Rock climbing centre in Derby which gave her a valuable insight into various aspects of the tourism industry.
She then progressed onto the University of Derby's Buxton campus and graduated with a BA Hons First Class Honours degree in International Tourism Management before working at Skills Coaches as the Business Development Officer.
Evie is now working as Operations Manager at The Stay Company in the city where she is responsible for the marketing, letting and upkeep of the apart-hotel development of 29 high quality serviced apartments.
"The work experience I gained at both college and university has greatly prepared me for the world of work and to gain a managerial job with wide responsibilities so early in my career.
"At The Stay Company I am able to use my creative, financial, analytical and customer service skills in this role and my goal is to progress with The Stay Company as it expands across the East Midlands."
Derby College gave me the self-belief that I could set my sights high in this industry and I am so grateful for the support I had from my teachers.