Eleesha Hoult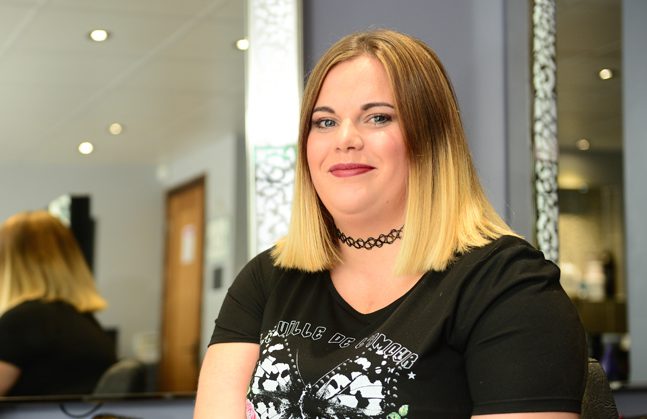 Study Type: School Leaver Vocational
Study Location: The Roundhouse
Subject Studied: Hair

Former hairdressing student Eleesha passes on skills to new learners
Former Derby College hairdressing student Eleesha Hoult is enjoying passing on her skills and experience to the College's current crop of young stylists.
Eleesha, who is from Chaddesden and studied at the former Mackworth site, is now in her eighth year as a self-employed hairdresser with Hair Angels in Oakwood, Derby.
She is one of many students who has gained valuable work experience with the salon over the past few years and loves everything about her job.
Now aged 29, Eleesha said: "I always wanted to be a stylist and enrolled at Derby College as soon as I left school. I started working at Hair Angels when it was Coopers in 2009 and I'm very happy in my job. I love the people – my clients and the girls I work with."
I also like helping train the work experience people we get from Derby College. I was fortunate enough to get this opportunity and I can relate to many of them. It's an absolute pleasure to pass on my experience and skills and I'm looking forward to working with the new students in September. Working with them also helps us. Our industry is always changing and introducing new ideas so seeing what the young students are learning now helps to keep us fresh.