Dawn Shiels-Houston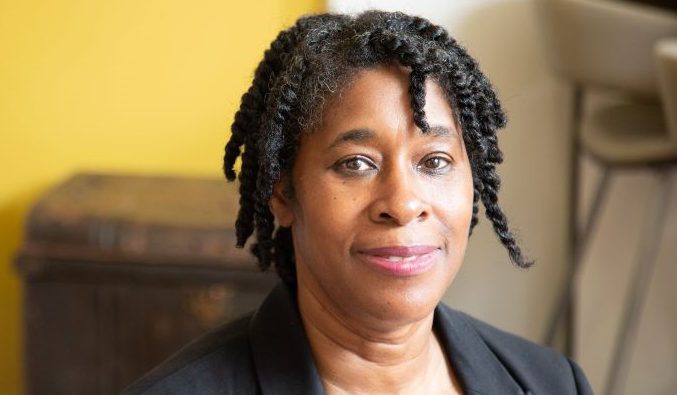 Study Type: Adult and Community
Study Location: The Roundhouse
Subject Studied: Teacher Training, Coaching and Mentoring

Coaching and mentoring Level 5 a "goldmine" for Dawn
Ambitious Dawn Sheils-Houston says the world has opened up to her after completing a "goldmine" study programme at Derby College.
Dawn works for Derbyshire Constabulary as an Attraction and Engagement Officer – encouraging unrepresented groups to join the force.
To support her work and to boost her skillset, Dawn was determined to learn more about the practicalities of coaching and mentoring.
A contact at Derby College Group (DCG) recommended the part-time ILM Level 5 course, which involved one evening lecture a fortnight.
Dawn, who has an LLB Honours Degree in Law, said it involved a substantial amount of research and studying at home. She found it to be a lot of work but "a magical experience".
As part of her studies she coached two police employees, who both gained promotion. She said the lectures and constructive feedback by tutor Lesley Jackson were superb.
Dawn said: "I wanted the course to be practical as well as theoretical and it was absolutely out of this world. I was learning so much. It was a goldmine of invaluable information which allowed me to find this nugget.
I've now got the skills and endless opportunities. It's a massive evolving area.
"My dad came over on the Windrush, from Jamaica. He was a hardworking man. He told us as children that, 'if you stay in bed you would end up being poor'.
The world's opened up for me now. I feel I've got lots to offer on a practical basis which could change someone's life.