Daniel Johnston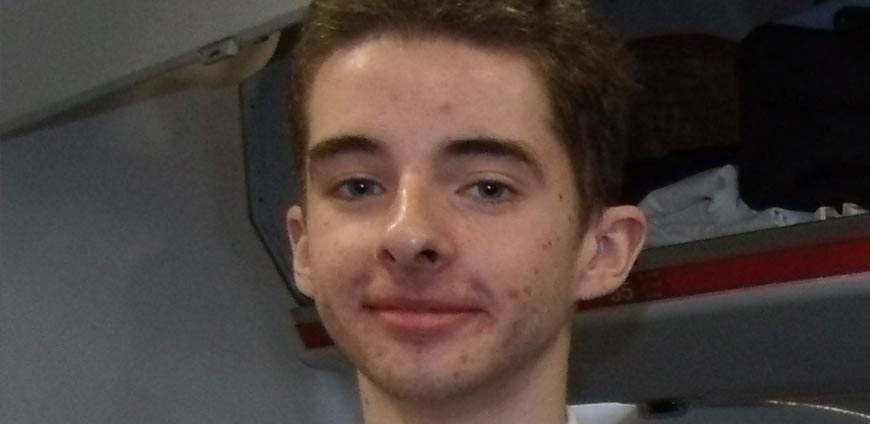 Study Type: School Leaver Vocational
Study Location: The Roundhouse
Subject Studied: Travel and Tourism

Taking off with a cabin crew career
High-flier Daniel Johnston clinched a cabin crew job with Ryanair – even before completing his Derby College course!
Always interested in seeing more of the world, he progressed so well on the Air Cabin Crew Diploma that he was ideally prepared for the highly competitive Ryanair recruitment process.
Having embarked on his learning journey in 2013, Daniel was amazed at how many unusual opportunities his course offered.
One highlight was a day at the British Airways Training Centre at Heathrow – learning about safety procedures, undertaking role plays in a mock crash simulator and trying out an evacuation slide.
Another was a fire training course at East Midlands Airport.
I've always wanted to travel – cabin crew is my dream job. When I first joined Derby College, I saw the Diploma as a qualification which could probably lead to a job a few years down the line. Then I got a job before I'd even finished College! Working with Ryanair will open up so many doors for my future but I wouldn't be where I am today without the help of the College.