Bethany Heyman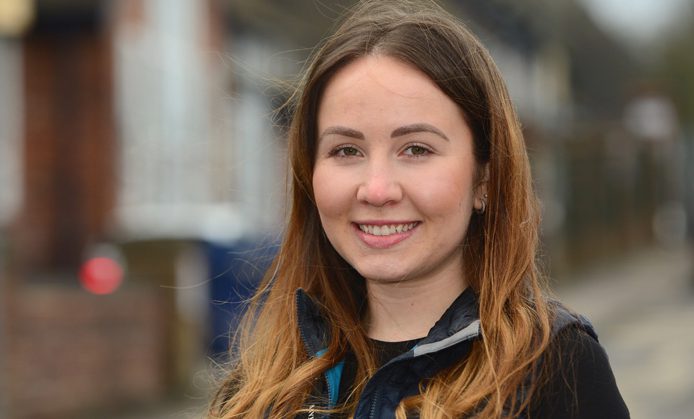 Study Type: Adult and Community
Study Location: The Roundhouse
Subject Studied: Teacher Training, Coaching and Mentoring

Bethany lands teaching assistant role at first attempt
Derby College student Bethany Heyman never expected to get her first job as a teaching assistant at the first attempt.
Bethany, who is due to gain her Level 3 Teaching and Learning Assistant qualification in the next few weeks, applied for her newrole at a local primary school purely for the interview practice.
She knew she was up against applicants with much more experience and didn't think for one minute that she would be offered the job.
But Bethany, who had been on a TA placement at another school, was successful and starts her new role at Howitt Primary School in Heanor after Easter.
Bethany, who is 26 and from Smalley, previously worked as a beauty therapist but decided on a change of career after having her daughter, who is now eight.
She wanted a job with hours which fitted in with being a mum, and she had always fancied working in a school.
Being a TA is very rewarding. I Iove seeing the progress the children have made and knowing that I've had some input in getting them to that stage. My hours of work are also much better now and It's lovely having more time to spend with my daughter. I'm really grateful to my Derby College tutors for their knowledge and for all the support they've given me. I'd definitely recommend the course.