Ashley Slater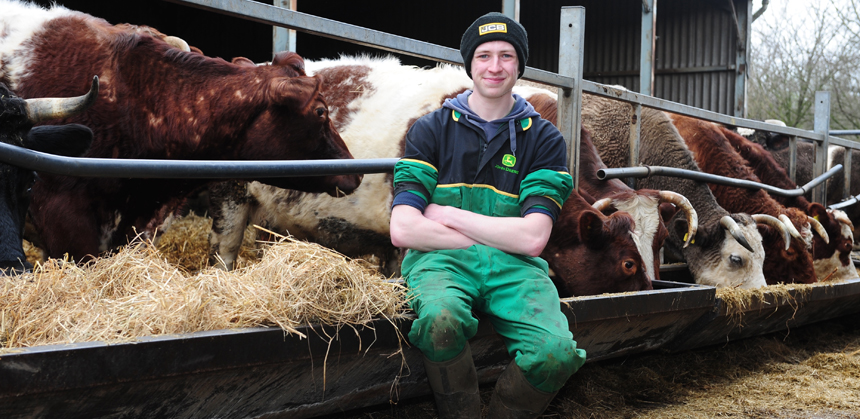 Study Type: School Leaver Vocational
Study Location: Broomfield Hall
Subject Studied: Agriculture

Agri-qualifications power Ashley towards contract farming
Teenager Ashley Slater's father and grandfather used to be farmers and as a boy, he spent many happy hours tinkering with his granddad's vintage tractor.
Farming is in Ashley's blood and so, after completing his GCSEs, he knew he wanted to study agriculture.
And now, after completing two Derby College courses, he is well on track to fulfil his ambition to become a contract farmer.
Ashley chose the full-time Level 2 agricultural course at Broomfield Hall, and went on to take Level 3.
He covered everything from topping (removing tough tall grass) and ploughing, to lambing and machine maintenance.
After college, his qualifications helped him land a general farmworkers' job on a 300 acre organic cereal farm at Sutton Bonington in Nottinghamshire.
The farm also has around 120 head of sheep and a herd of some 100 beef cattle.
The two courses gave me the qualifications I needed and helped me build on what I already knew. Some of the teachers have their own farms and they really know what they are talking about. You also get an option to learn for various tickets you might need - like I got my pesticides tickets and rough terrain forklift ticket. It all helps to show you've got the knowledge and skills when you apply for a job. My ambition is to one day have my own contracting business with my own machinery, working on other people's farms.