Alex Holmes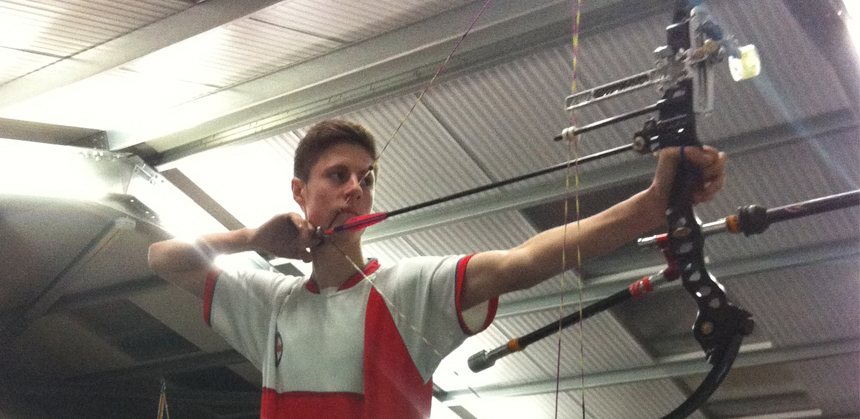 Study Type: School Leaver Vocational
Study Location: Broomfield Hall
Subject Studied: Public Services and Security

Uniformed Public Services learner is the current international junior archery champion
Alex shoots in the compound bow discipline for Derwent Bowme and is a member of the GB Youth Development Squad and East Midlands Archery Squad.
He is currently the international junior champion, East Midlands champion and Derbyshire Champion.
He is also a member of the Derbyshire Sport ICON supported athlete programme and is currently training for a competition in France in the New Year ahead of the world trials in Romania next summer.
Alex combines his course at Derby College's Broomfield Hall campus with around 20 hours training a week and his ultimate goal is to join the RAF.
He said: "I started shooting when I was nine and moved to compound bow nearly two years ago."
During a competition I can shoot up to 288 arrows which requires a lot of muscular endurance and strength.
Part of my training involves strength and conditioning and I am able to do much of this at College as part of my Uniformed Public Services course which involves a lot of physical activity."
I train three times a week in the winter and four times a week in the summer season. Most of my competitions are during the summer which involves me travelling around the country most weekends to get the scores I need to qualify for England and GB.