Abdul Moiz Siddiqi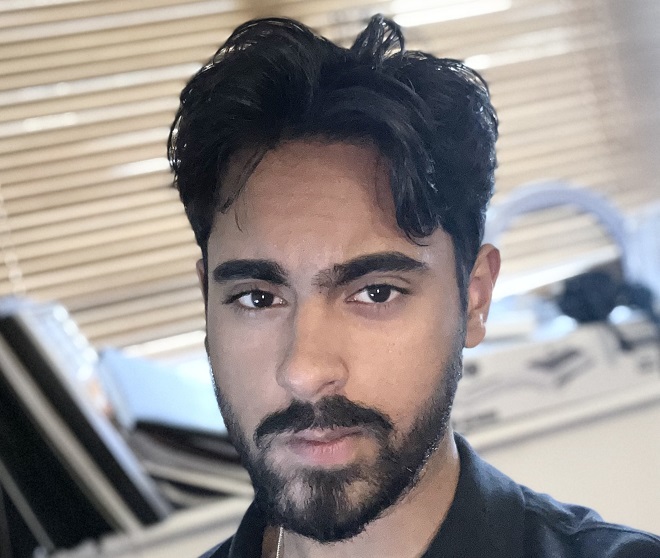 Study Type: School Leaver Academic
Study Location: Joseph Wright Centre
Subject Studied: A Levels

Supportive DCG teachers provide launchpad for aspiring astronaut
Derby College Group's strong industry connections and teaching support provided aspiring astronaut Abdul Moiz Siddiqi with a future career launchpad.
Moiz, 19, who attended Joseph Wright Centre, is on the UK's First Analogue Space Research Mission and is working alongside scientists who have worked for NASA to write/develop various research strategies.
This exciting opportunity to join the research mission came along while he was taking maths and physics A-levels.
Moiz said: "I was at JWC to improve my grades, and, through college,  I had one-to-one sessions with DANCOP who work across Derbyshire and Nottinghamshire, helping people make informed choices about higher education.
"The staff at DCG were so supportive of me and what I wanted to do.
"My experience was unique – they'd never come across anyone with my ambitions in space research before – but they were really helpful. My teachers and  DANCOP  helped me make the decision to not improve my A-level grades but instead to go ahead with the mission and take a different route."
The mission's aim is to explore and improve healthcare in space, and as case study leader, Moiz is assisting analogue astronauts – astronauts simulating a deep space mission on earth. He was recently in a team sent to an unnamed and very cold island to carry out experiments, only narrowly avoiding hypothermia.
Since leaving Derby College, Moiz has secured a new position as an integrated management system coordinator with Rolls-Royce in Derby – a role involving compliance for game-changing technology within the nuclear industry.
He has also been busy launching his own mentorship programme, Celestial Nova, supporting young people on skills and employment outside of school.
Outside of work, Moiz is committed to youth empowerment and giving young people a voice. He was Youth Mayor of Derby in 2019 and is a confident and inspiring public speaker.
He is also a Mental Health Young Leader with the Mental health Foundation – a national programme set up to look at mental health services provision for young people across the UK.
The staff at DCG were so supportive of me and what I wanted to do.