Derby College Group (DCG) has teamed up with Autotech Academy to help newly qualified students into their first employment in the automotive industry through paid internships.
Autotech Academy offers 3-12 month internship opportunities for students. It also equips students with their own toolbox (worth £1,200), uniform and ongoing training for the duration of their paid internship including the Level 3 IMI Electric/Hybrid Vehicle accreditation to further help them transition into full time employment.
DCG's Assistant Principal for Technology Brian Malyan said: "We have an extensive work experience programme in place for our students but this partnership with Autotech Academy is the icing on the cake.
"It will give students a head start in their job search by seamlessly bridging the gap between education and the workplace. As well as earning a salary, they will have the chance to be taken on in a full time job or move elsewhere with additional skills and a better understanding of the workplace."
Capitalising on its excellent reputation with automotive employers and colleges, Autotech Group launched Autotech Academy to fill the automotive skills funnel – helping time-poor, independent garages, dealer groups and vehicle manufacturers recruit newly skilled technicians.
Autotech Academy National Careers Manager Dave Walker continued: "DCG has a strong reputation for the quality of education it provides in the automotive industry and have already proved their commitment to preparing young people for the world of work through its strong employer partnerships.
"Our paid internship programme takes that commitment to the next level and, furthermore, ensures that local people are given the opportunity develop their careers with local employers."
He continued: "Despite the best efforts of UK colleges, around 10,000 students are lost to other industries each year as they struggle to secure a role in the automotive industry.
"Our expertise enables us to smooth any recruitment bottlenecks, and create a cohort of skilled, experienced vehicle technicians which will help sustain the future of the industry."
Find out more about Autotech Academy.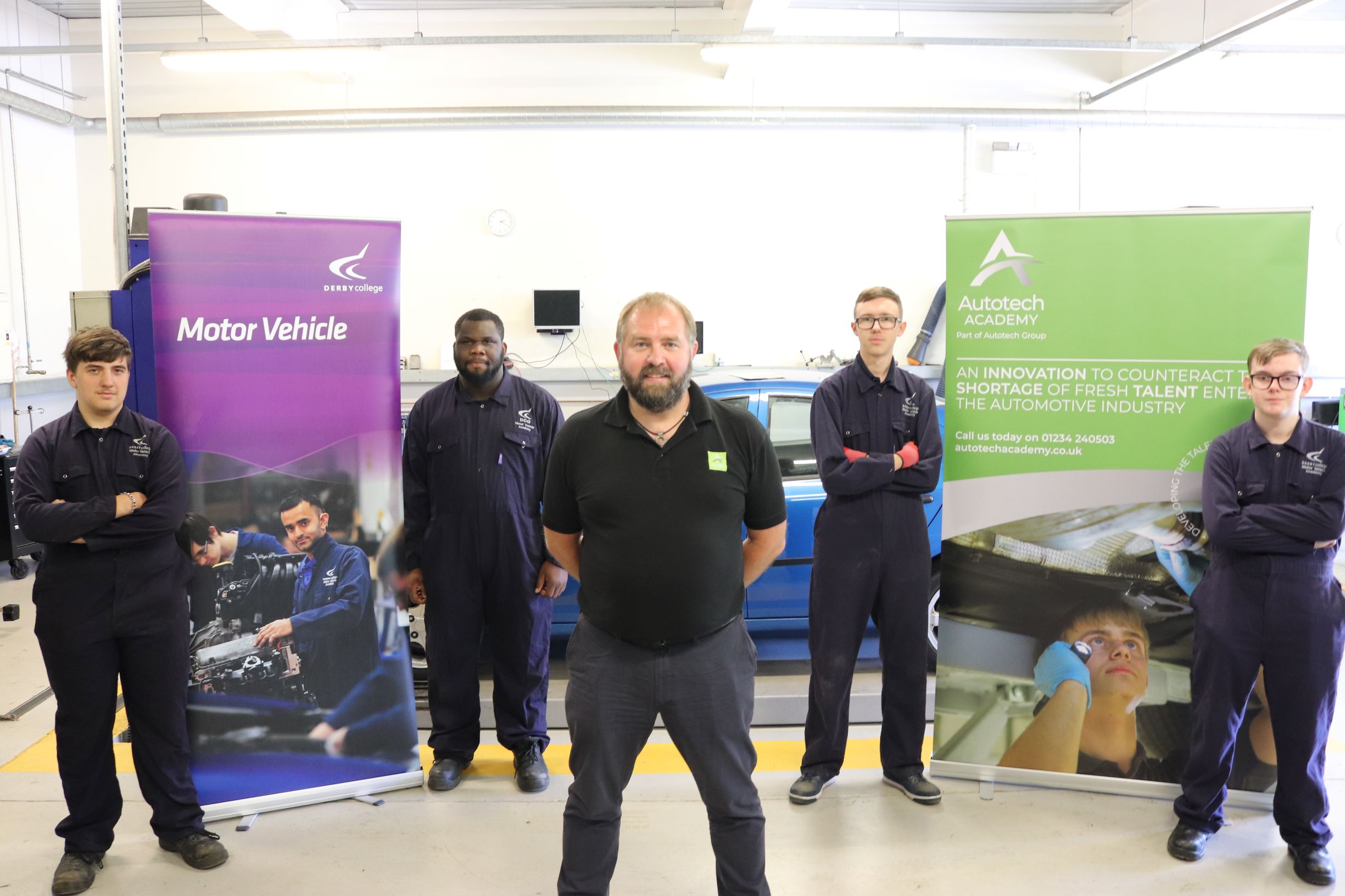 Tagged in: