Mrs Solloway recently visited the Hodgkinson Brickwork Academy at Derby College's Ilkeston campus to find out more about the initiative to link learners with local employers to address current and future skills shortages.
She met some of the learners who are members of the Brickwork Academy and are benefiting from direct support from Hodgkinson Builders in Pride Park, with master classes, work experience, additional industry qualifications and a guaranteed interview at the end of the programme for a potential apprenticeship with the company.
Mrs Solloway continued: "I have been very impressed with the work that Hodgkinson Builders and Derby College are doing to tackle skills shortages in the construction industry.
Employers across the board have been expressing concerns that young people are not ready for the world of work.
It is therefore great that Derby College and employers across Derbyshire are working together to create the curriculum and work experience opportunities that provides young people with the skills and attitudes that employers need."
Ian Hodgkinson from Hodgkinson Builders continued: "I was keen to set up the first Employer Academy with Derby College to effectively ensure that young people are 'oven ready' for the workplace.
I look for young people who have a good attitude and are hungry to learn. This Academy will hopefully create a future workforce both for my company and for the local and regional construction industry as a whole."
Derby College Business Development Director April Hayhurst concluded: "The Employer Academy programme at Derby is effectively a fast track into employment for our students.
They gain nationally recognised qualifications, additional skills for their CVs, work experience and a guaranteed interview and references from the employers involved.
The programme also highlights to the students what attitudes and behaviours employers expect in the workplace.
The employers are heavily involved in shaping the curriculum to provide the skills they need in the workplace and it also helps employers with recruitment costs by creating a pool of young people who are ready to start apprenticeships and jobs at their businesses."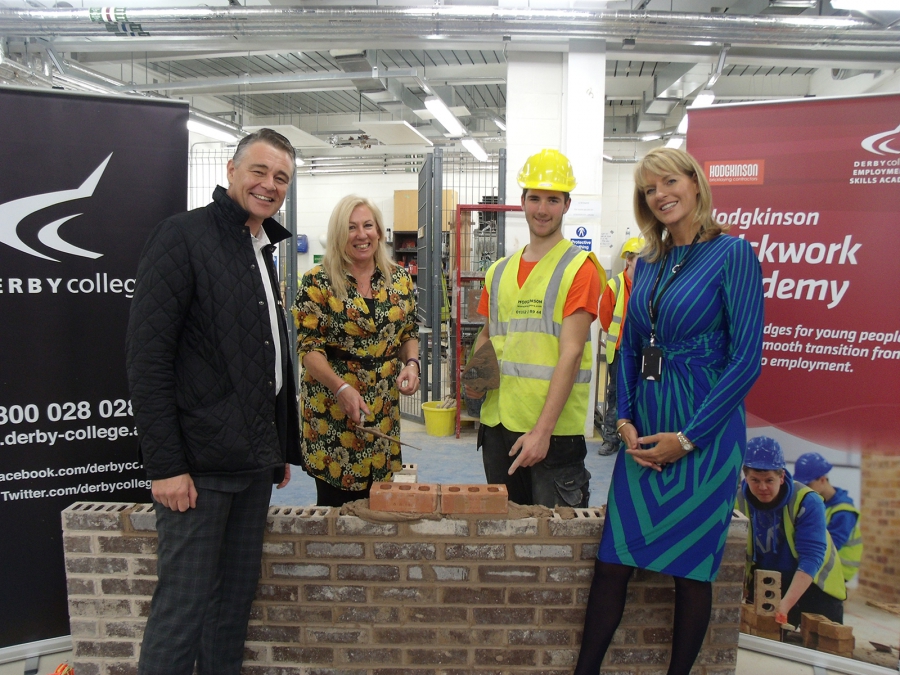 Tagged in: