Cameron, who lives in Ashbourne, and is a level three apprentice, and has been based at the Wyvern Halfords Autocentre in Derby for the past six months – attending College on day release. He fought off competition from apprentices all over the country to come out on top.
As this year's champion, he is now looking forward to joining the Halfords Racing with Cataclean team for a full season, as they compete in the 2022 British Touring Car Championship.
The competition involved a practical assessment and a tough interview, designed to evaluate the entrants' skills, knowledge and dedication.
Cameron was able to successfully identify faults in car parts to see whether they could be reused in a race scenario, before impressing a panel of judges.
As part of his level three apprenticeship, Cameron is developing his knowledge on hybrid and electric cars and will be putting this training into practice in the British Touring Car Championships.
He will be switching from working on road cars to a fully-fledged 350 BHP British Touring Car, which this year also features hybrid electric power.
Cameron, a former pupil at the JCB Academy, said that he was thrilled to have won the competition: "The Halfords apprenticeship is a great start in the industry. I'm learning through hands-on work and can't wait to work on high performance touring cars.
"Winning the competition is a huge career opportunity, and I hope it will help me climb the ladder in this exciting industry and one day go into motorsports."
The remainder of Cameron's Level Three programme covers many of the skills he will need to fulfil his ambition, such as outline health and safety, industry standards and regulations.
Andy Randall, Chief Operating Officer of Halfords said: "I want to congratulate Cameron on this well-deserved win. Cameron is a hardworking, dedicated and enthusiastic member of the team, and we consider ourselves very lucky to be supporting his first steps into the industry.
"Our apprenticeship scheme develops the expert technicians who are at the heart of our business. Through our partnership with Team Dynamics, we provide Halfords apprentices with a superb opportunity to work in a thrilling motorsport environment."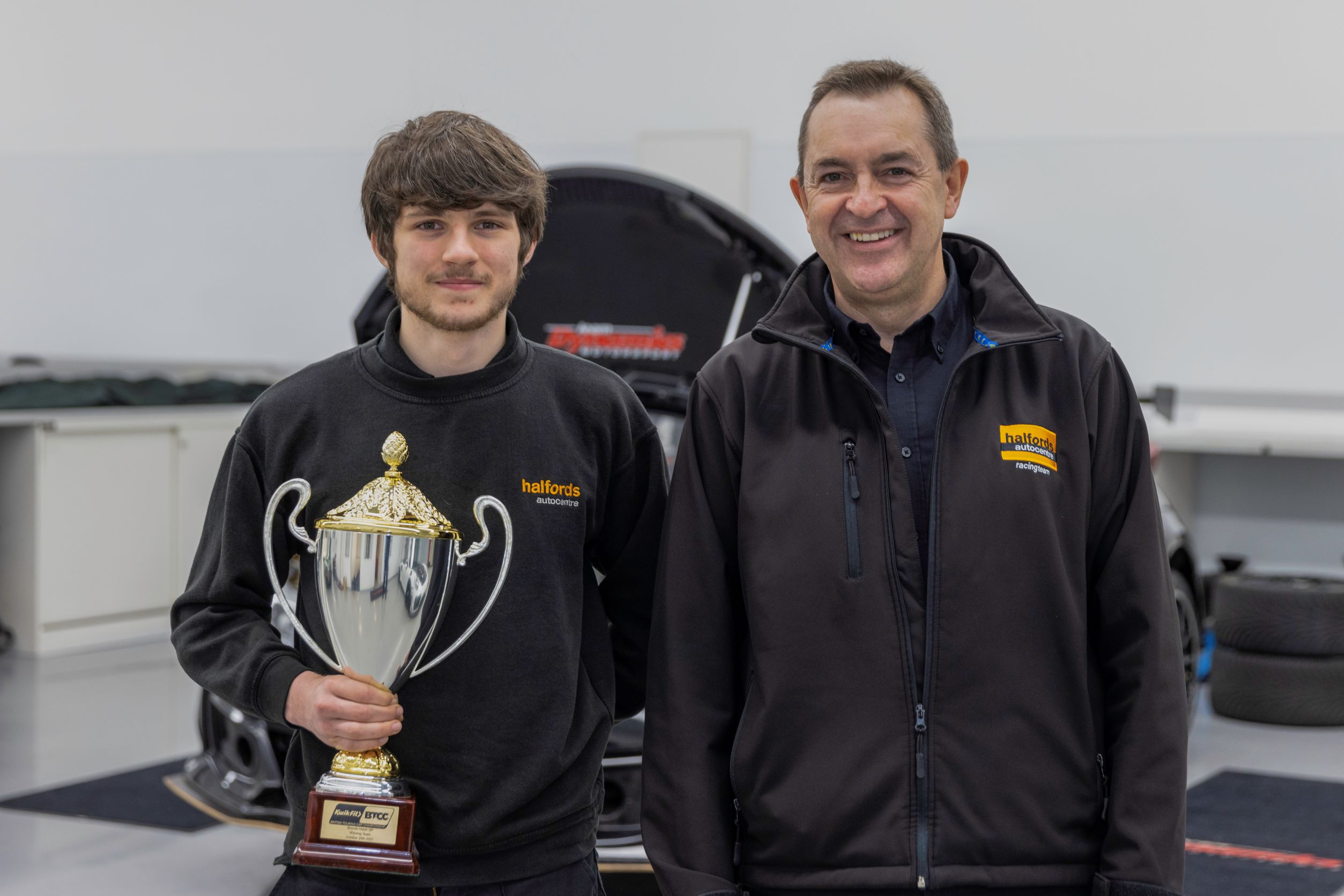 Tagged in: