Hubbub Theatre Company is an integrated ensemble of performers with learning disabilities that creates original, devised physical theatre for both indoor and outdoor performance.
The company's performance groups meet weekly at regional dance house Déda and Hubbub is also launching the East Midlands' first training programme designed specifically for actors with learning disabilities who want to be part of a vibrant company and potentially work on stage, screen and television.
Hubbub has secured £70,000 funding from Arts Council England to take this project forward with match funding from Derby City Small Arts Grant and EU Big House funding – supporting the growth of creative industries and job creation in the city.
The workshop was organised through the College's Performing Arts Enterprise and Skills Academy – designed to boost employability skills amongst the student body based at the Joseph Wright Centre. If Performing Arts is something you are interested in, find full course details on our website.
Hubbub Artistic Director Jen Sumner explained: "The workshop was designed to introduce students to integrated theatre and also highlight the volunteering opportunities with us and the career paths available to them in this growing sector.
"This is an exciting time to be part of Hubbub Theatre Company and to work with our expanding group of talented young people and adults with learning disabilities and with practitioners from across the region and nationally who have pledged support for our new training programme.
"I hope that the students will take these opportunities on board and develop their own skills in integrated theatre which will be excellent work experience for them in their future careers."
Head of the Joseph Wright Centre at Derby College, Stacey Wright, added: "There are a wide range of career pathways in the Creative Arts and the Enterprise and Skills Academy is designed to broaden the students' outlook on their opportunities whether that be in performing, teaching, choreography, marketing or technical production and venue management."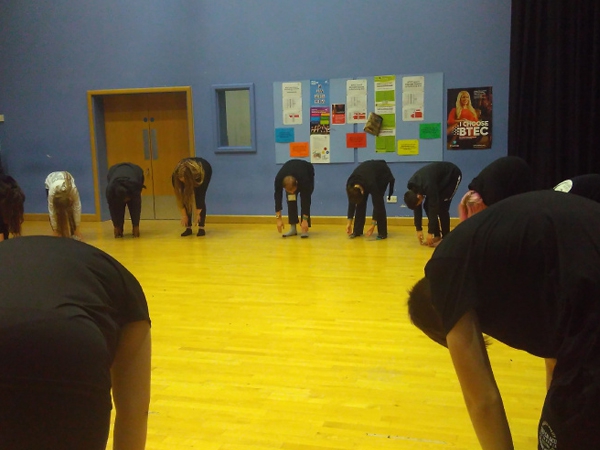 Tagged in: