Students celebrating include: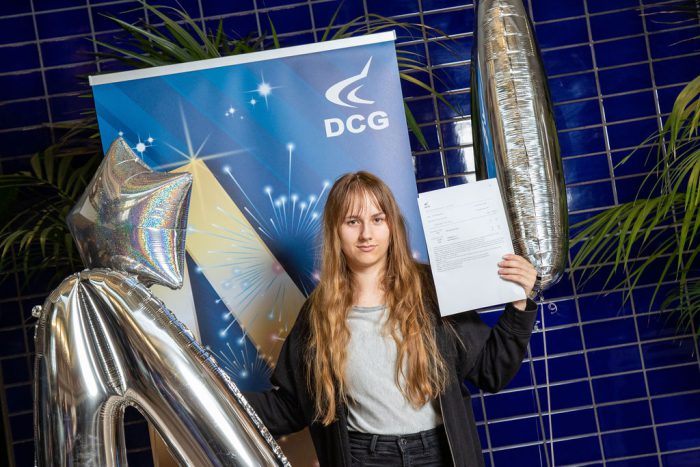 Justyna Murzinska (18) from Derby clinched an amazing treble in A* grades in Psychology, Chemistry and Maths. The former Queen Elizabeth Grammar School pupil she is now going to the University of Nottingham to study Psychology. "I have been very nervous as I didn't think I had done well in Maths but am really pleased with these results."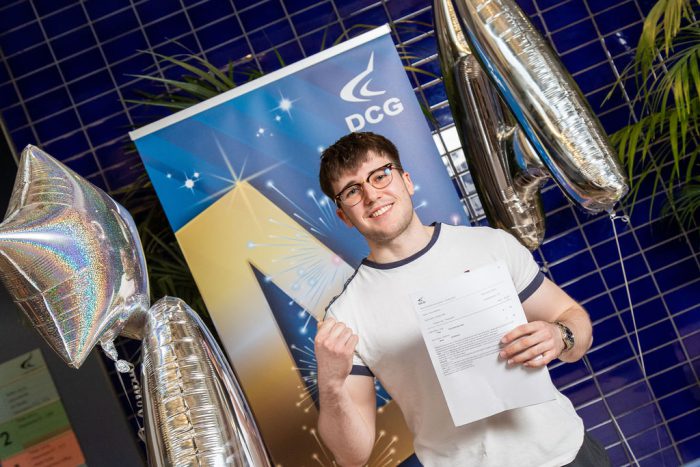 Former Noel Baker School pupil Oliver Wilkinson (18) from Alvaston has secured a place at Loughborough University to study Psychology having achieved A* in Psychology and A grades in Business and Criminology. "I have always wanted to go to University and was obviously aiming to get good grades but these have been a real surprise."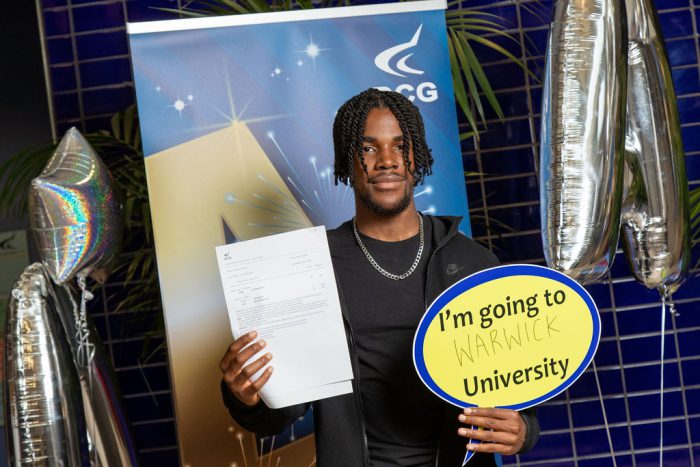 Lorenzo Williams (18) combined A Level study with playing for the Derby Trailblazers basketball academy and travelled back to Derby College from his home in Northampton to collect his results. With A grades in Economic, Biology and Maths under his belt, he is now going to the University of Warwick to study Economics and has his sights set on a career in Finance whilst still playing basketball as a high level. "This has been a really great experience and I have enjoyed juggling playing with Derby Trailblazers and studying here at Derby College. It's a relief that all the hard work has paid off."
Leanne Brickland (18) from Mickleover has clinched a coveted degree apprenticeship in Business with Rolls-Royce plc having gained A* in Criminology and A Grades in Psychology and Sociology. The former Murray Park School pupil said: "The interview process took place during exams which was pretty stressful but I had my heart set on doing a degree apprenticeship and I am over the moon that everything has come together."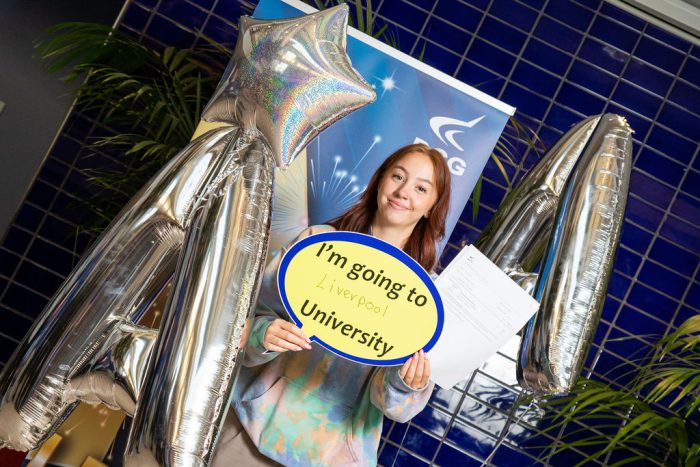 Rosie Murrell (18) from Darley Abbey, a former pupil at Allestree Woodlands School, gained A* grades in Psychology and Criminology and an A in History and is now heading to the University of Liverpool to study Psychology. "Derby College has played a huge role in my family's lives. My parents met at Broomfield Hall and my brother came here to study IT. I am delighted that I am now on track to achieve my goal to work in Forensic Psychology."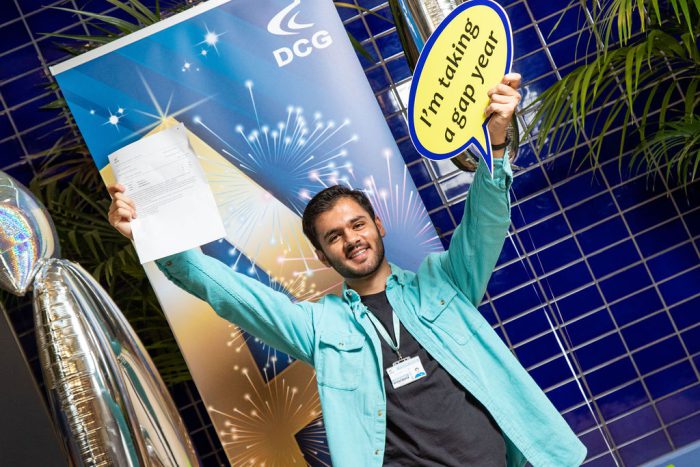 Hamza Khurshid (20) from Peartree first came to Derby College to study GCSEs and is now planning to take a gap year before applying for medical school having gained A grades in Biology, Chemistry and Maths. "I want to use this year to gain some work experience and do some travelling. I was anxious about the results but hopefully I am now on the road to becoming a GP which is my dream job."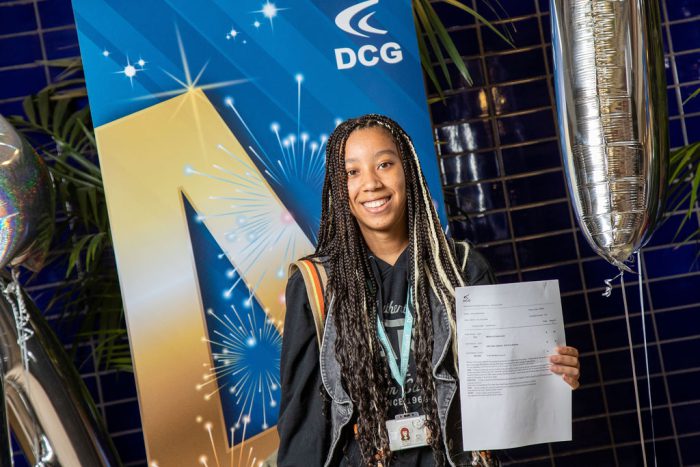 Former Derby Moor School pupil Ariana Botchway (18) has her sights set on being a costume designer in film and television in her B Grades in Media Studies, Art & Design and Film Studies have secured her a place at London Metropolitan University to study Fashion.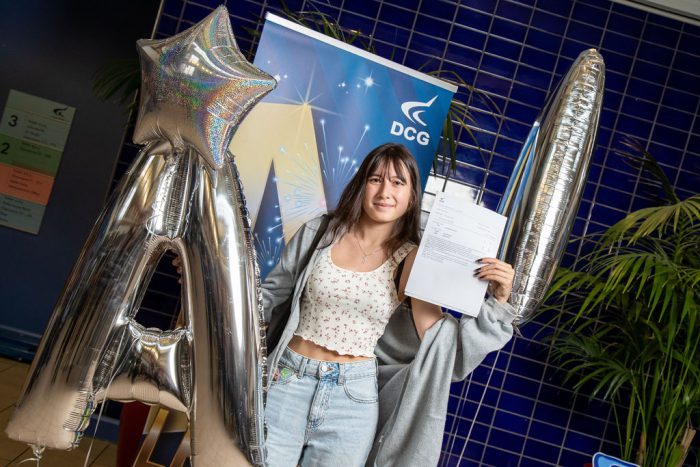 Emma Tyers (18) from Alvaston, a former pupil at Noel Baker School gained A* grades in Law, Sociology and the EPQ qualification and an A grade in Criminology which has secured her a place at the University of Durham to study Law. "We haven't done any kind of external exams since SATs in primary school and it was really difficult to gage how I had done when I came out of the exams. I am the first in my family to go to university and can't wait for the next stage in my life."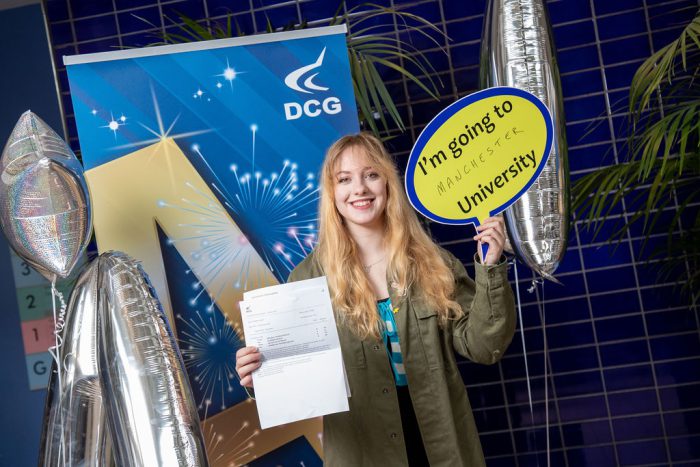 Lizzie Hughes (18) from Heanor is progressing onto the University of Manchester to study English having gained A* grades in English and History, an A grade in the EPQ programme and a B in Spanish. "It has been a very stressful time and I feel a bit shell shocked about it all now.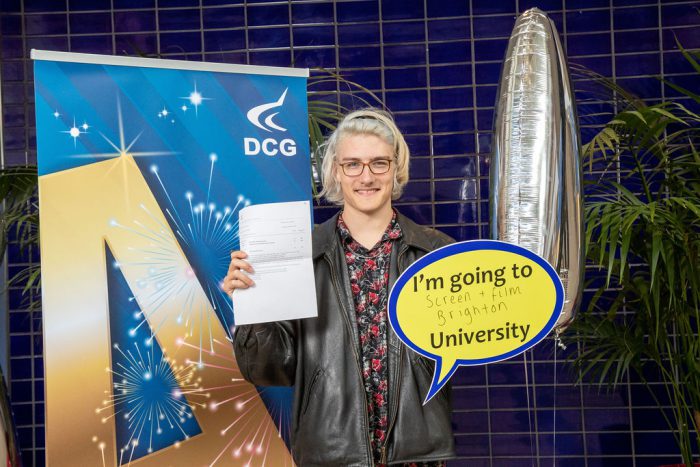 Adam Hammond (19) now lives in Ripley having spent 12 years in France and attended Derby Grammar School before coming to Derby College to study A Levels. He gained A grades in English Language, French and Film Studies which has secured him a place at the Screen and Film School in Brighton. "I have been making my own films since 2020 and particularly like comedy and science fiction. The past two years have been a roller coaster but I am really pleased that I came here and I am looking forward to the next stage of my life."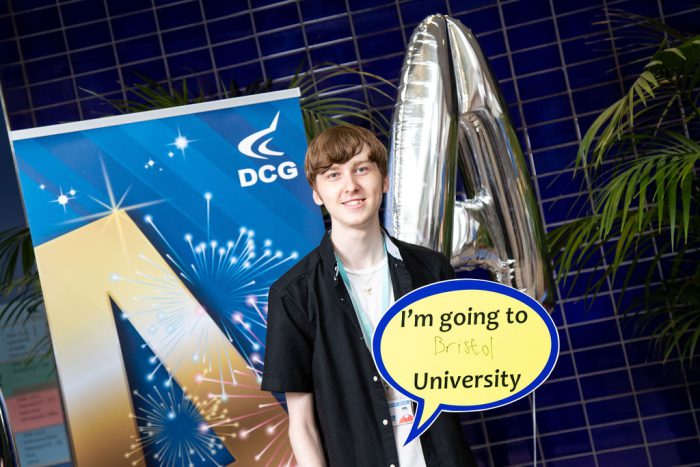 Oliver Betts (18), a former pupil at Long Eaton School, Gained A* grades in Geology and the EPQ qualification, A in Biology and B in Maths. He is now heading to the University of Bristol to study Paleontology – a subject that has fascinated him from a young age.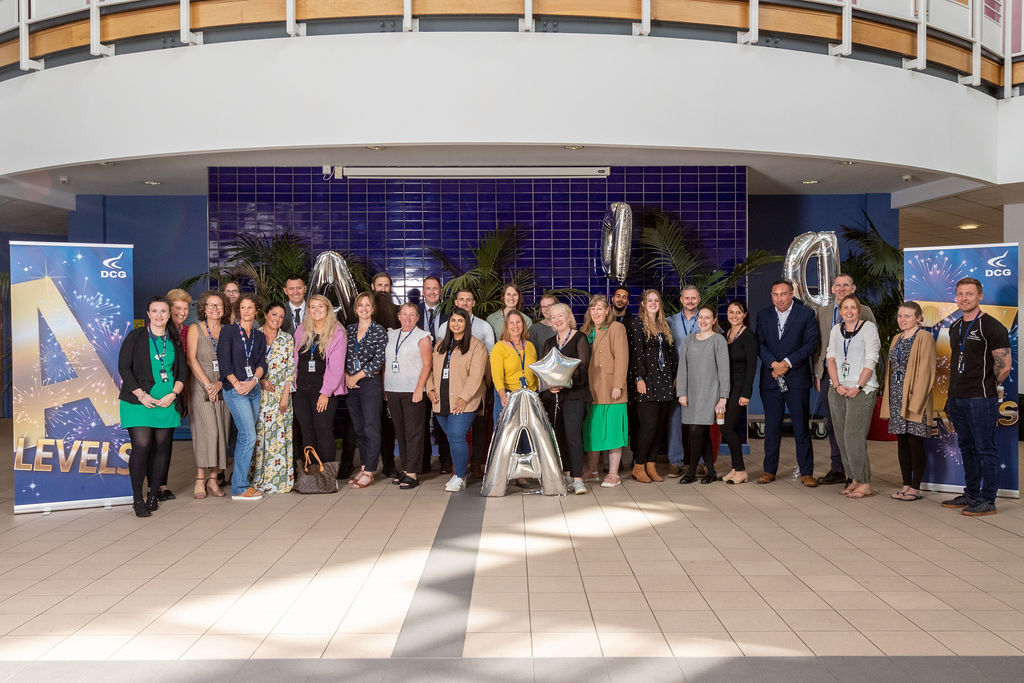 Tagged in: