Leanne Bailey (18) from Cromford is on the Higher Foundation study programme at JWC with her sights set on studying Fine Art at university next year.
She joined fellow students earlier this year at a workshop led by Melbourne Festival organisers Frank Hughes and Sharon Brown who invited students to enter the Festival's Emerging Artist category on the theme of 'chaos'.
The Festival did not go ahead in full this September although some student pieces were featured in a scaled down 'guerilla art' trail. Plans are however being progressed for the September 2021 Festival which will feature a solo exhibition by Leanne.
Leanne entered the competition with a dress that she had created using a wide range of materials including fabrics, melted plastic and sandpaper. She was one of 12 students to be shortlisted for the award including Wendalyn Watts who earned a commendation for her work.
Leanne said: "The workshop in Industry Week was really interesting – hearing from people who are working in the creative industries.
"I entered a mixed media piece which represents visual chaos and was over the moon to have won the award.
"It has given me so much more confidence in the value of my work and I am really looking forward to planning the exhibition for next September."
Art & Design teacher Philip Taylor added: "We have a long association with the Melbourne Festival organisers who continue to support our Art & Design students to gain professional practice experience in the creative industries which is an essential element of the study programme.
"This is the third time in recent years that one of our students has won the Festival's Emerging Artist category which reflects the consistently high calibre of our students' work."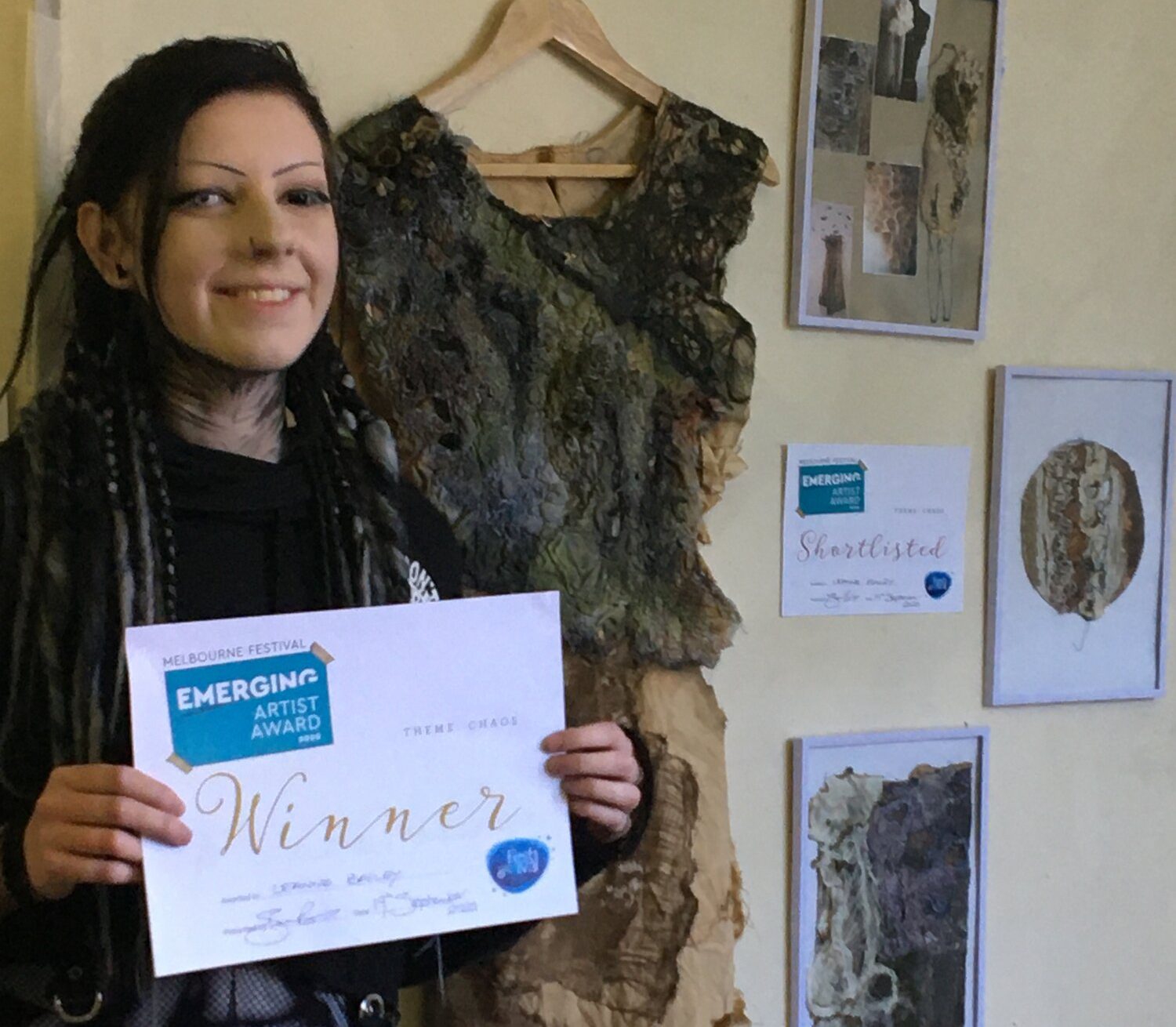 Tagged in: