Over the next couple of months, four groups of firefighters will be working with animal trainers and gaining in-depth knowledge of dealing with animals in the wild, especially those in distress.
Jon Collins, Head of Land-based studies said: "It's great that we are able to support Derbyshire Fire and Service with animal handling training.
"The course is highly practical and covers both understanding animal behaviour and the handling and moving of common farm livestock. The training will help the firefighters learn how to deal with larger species of animals that are commonly rescued, such are horses, cattle, pigs, sheep and deer that find themselves trapped or in dangerous situations.
"We're also providing hands-on training in dealing with more exotic animals, including llamas, lizards and snakes! Working with these animals demands a high level of specialist skill and expertise. Our animal trainers have considerable experience in this area, and we're delighted to be able to pass on some of these techniques to the crews at Derbyshire Fire and Rescue Service."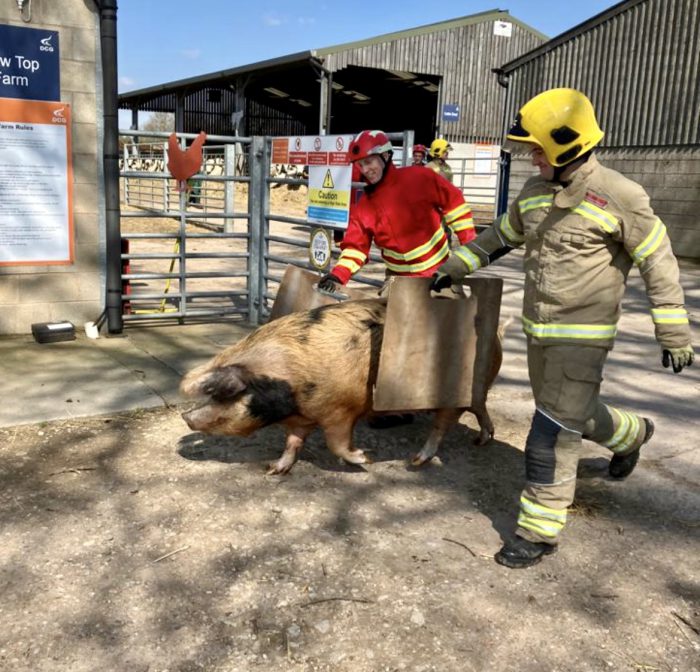 Derbyshire Fire and Rescue Service's Group Manager, Darren Perrott commented: "Having hands-on experience of handling and understanding how an animal will react when its natural instinct is to flee danger is essential to ensure firefighter safety at any animal rescue.
"It is also important that they understand the language that may be used by farmers and animal owners.
"Working with the animal handling trainers at Derby College ensures firefighters gain this experience, so that when they find themselves working with a larger or unfamiliar animal they are confident and can work safely to ensure the rescue of the animal and the safety of others involved.
"Between 2021/2022 Derbyshire's firefighters attended 91 separate animal rescue incidents. These included horses, sheep and cows stuck in ditches, fences, and other dangerous situations, road traffic collisions where animals are being transported in lorries or trailers, and even rare types of rescues such as deer trapped between houses and fencing.
Of course, not all animals are larger farm types. These days firefighters also need to be confident handling more exotic reptiles and unusual pets which could also need our help. The animal handling course provided by Derby College covers a large spectrum of animals and is an invaluable part of a firefighters' basic training."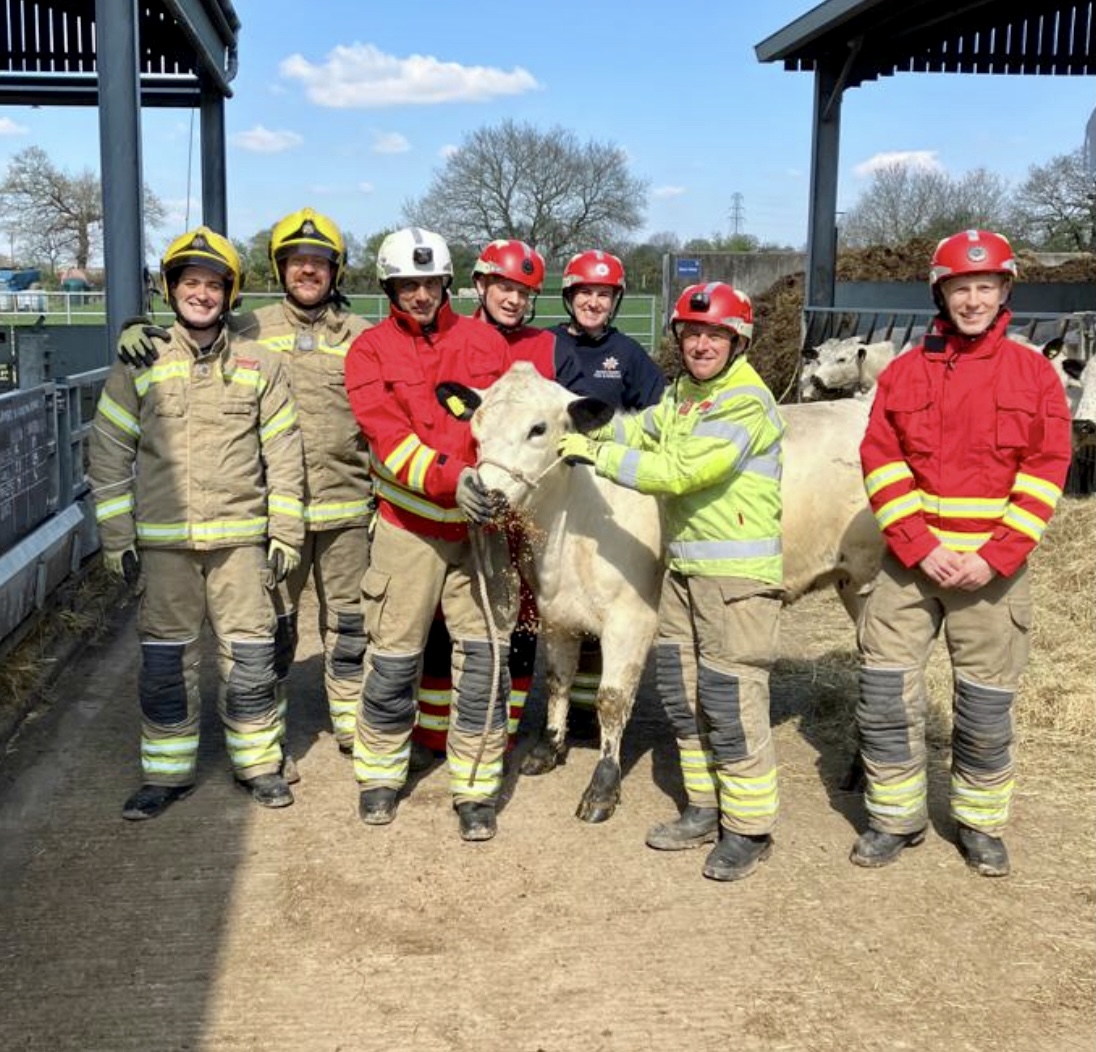 Tagged in: