Teenagers Nicole Bullock and Alison Biskup are building their careers at city centre-based firm Create Finance.
The two have combined their Derby College Business and Administration Level 2 NVQs with apprenticeships as case administrators at the Full Street company.
Nicole (17), from Chaddesden, was one of the first people recruited by the firm which has just celebrated its first anniversary (August).
She has completed her NVQ and has recently been taken on full time after her one year apprenticeship. A former pupil at Chaddesden's Lees Brook School, she left with 10 good passes at GCSE.
Now she is eying a career in the sector and hopes to progress by taking industry recognised qualifications so she can operate as an adviser.
She said: "I've enjoyed the course and the college gave me all the support I needed. At first I just knew I wanted an office job.
"I had a separate offer but the chance of this job came in and it fitted me perfectly. I couldn't be happier. It's a relaxed environment but professional too.
"I've learnt so much on the job and I really love working on mortgages.
"I want to go on to become an adviser and then one day maybe I can have my own apprentice to train."
Meanwhile Alison (18), from Long Eaton, started her apprenticeship and course earlier this year.
She has also brushed up on her skills by taking an ICT Level 2 in Functional Skills at the college and is currently waiting for her results.
Alison spent much of her childhood in Lincolnshire before returning to Derbyshire with her family.
She left Branston Community College with 8 GCSEs and went on to sixth form college where she got four AS level qualifications before going on to take a business administration apprenticeship.
Alison said: "When we moved back to Derbyshire in January, I got another apprenticeship through Derby College but it turned out that it really wasn't for me.
"The college was good and realised it wasn't working. They found me a new apprenticeship here, and it's been really, really good.
"My mum's a solicitor and she was always coming home telling me how good her day was, so I always wanted to get into mortgages or her line of work.
"I love doing mortgages and I want to stay in the same industry – I'm hoping to go on to take my Level Three apprenticeship with the company."
Create Finance was launched by Derby men Gindy Mathoon, who attended Derby Moor Community College and Karl Yeoman who went to Allestree Woodlands, along with Pete Mugleston, originally from Nuneaton.
Gindy said: "We'll support the girls in whatever way we can.
"We're all equal here and work as a team. We're expanding gradually and delighted to have celebrated our first birthday. In the future we'll be looking to take on further apprentices."
The business has expanded to employ 18 people including the three directors.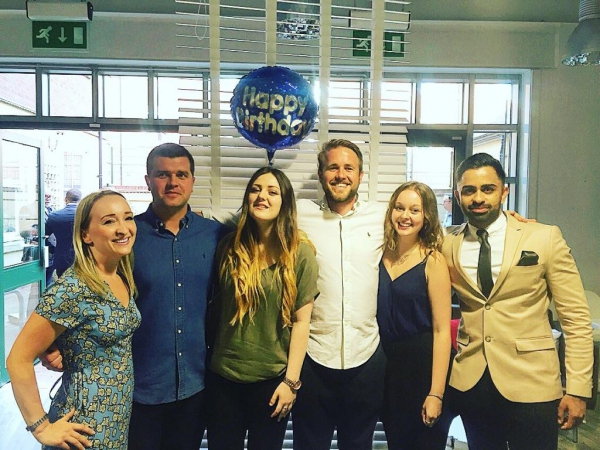 Tagged in: