Agriculture students from Derby College Group's (DCG) Broomfield Hall land-based and leisure college in Morley have been highly commended in a national farm planning competition.
It was the first time that Broomfield Hall had put a team forward for the Institute of Agricultural Management's Farm Planner competition which was held virtually this year and open to all UK Further Education and Higher Education colleges.
The DCG team comprised of five Level 3 first year students (pictured left to right): Ed Jones, Will Berresford, Charlie Tester, Josh Gibson, Mat Colborne. Their task was to design a farm plan for competition hosts Blagdon Estate in Northumberland.
After a virtual site visit and briefing from the estates team, the students had to consider how to secure the long term future of Blagdon Estate using eco-friendly and sustainable methods for transforming 200 hectares of land into arable, livestock and woodland to support the farm shop.
Their ideas included heritage breeds of pigs, sheep and cattle with dairy and meat sold in the farm shop; planting native trees including those which would support woodland crafts; establishing bee hives on the land and using sustainable methods such as composting and recycling as well as electric vehicles. They prepared a fully-costed report and presented it virtually to the Institute's competition judges.
Agriculture teacher Mark Ekin said:
"The students did a fantastic job both with their research and presentation and we were delighted that they were highly commended – especially considering the winners were Higher Education students from the large and prestigious Scotland's Rural College.

"It was a therefore a very commendable result on our first entry into this national competition and a great opportunity for the students to put the theory of modern farm management into practice."
Mature student Ed Jones added: "We really enjoyed the experience, and working as a team, learnt a lot from it.
"It was particularly good working on a real life project, and putting our skills and knowledge to the test, which included livestock, sustainability andd business management."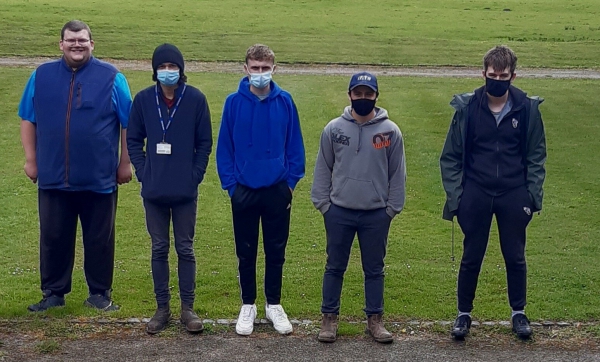 Tagged in: