Six Business students based at the Roundhouse have joined the Sky Recruitment Solutions Academy, headed by Managing Director David Torrington.
They are Mehran Ali (18) and Ashleigh-Jade Spencer (17) from Derby, Priya Lehal (17) and Jay Bansil (18) from Littleover, Alieu Conteh (17) from Long Eaton and Pawel Klukowicz (17) from Osmaston.
Having applied and been accepted onto the Academy, the students will now take part in special projects and benefit from work experience at the company.
David Torrington explained: "Although many of the students had heard of recruitment, many were unclear about the processes that we follow to match the right people with the right job and to source candidates for employers looking for new staff."
"I therefore wanted to set up the employer academy to provide students with the opportunity to improve their understanding of all aspects of the business which they will find useful in their future working lives.
"Therefore, as well as learning more about the recruitment industry, they will have the opportunity to put what they have learnt at College into practice from managing finances to sales and marketing.
"Having met with and interviewed the students, I am confident that we have a keen and proactive group who will embrace the opportunities available to them through our Employer Academy."
Derby College Deputy Principal April Hayhurst concluded: "We are already working closely with Sky Recruitment Solutions as part of our Roundhouse Recruitment division and I am delighted that they have now joined our ever-growing Employer Academy programme.
"This unique partnership between forward-thinking employers and Derby College is gaining widespread recognition for bridging the gap between education and the workplace – equipping students with the skills and attitudes they need to be successful."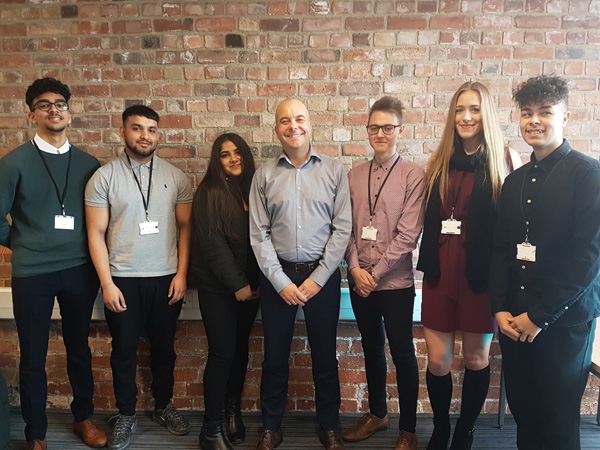 Tagged in: