Mr Collins was presented with an Award for Merit by HRH The Princess Royal and actor Martin Clunes OBE at the BHS' annual awards held at Newbury Racecourse.
The award was made for service to the society over the previous years and the citation read: "Jon is a strong advocate for the BHS both locally through his role on the Derbyshire committee and promoting Changing Lives through Horses, and nationally through his work training Ride Safe ambassadors.
"As a college representative for qualifications and training and chairman of FE/HE working groups, Jon promotes the integration of BHS qualifications in college programmes in addition to being a BHS Assessor and helping develop the Ride Safe Programme."
Mr Collins said: "I was truly honoured to be recognised in this way. Over the past 74 years, the BHS has become the largest and most influential equestrian charity in the UK, aiming to protect and promote the interests of all horses and those who care about them.
"I very much look forward to continuing to play a big part in the BHS future."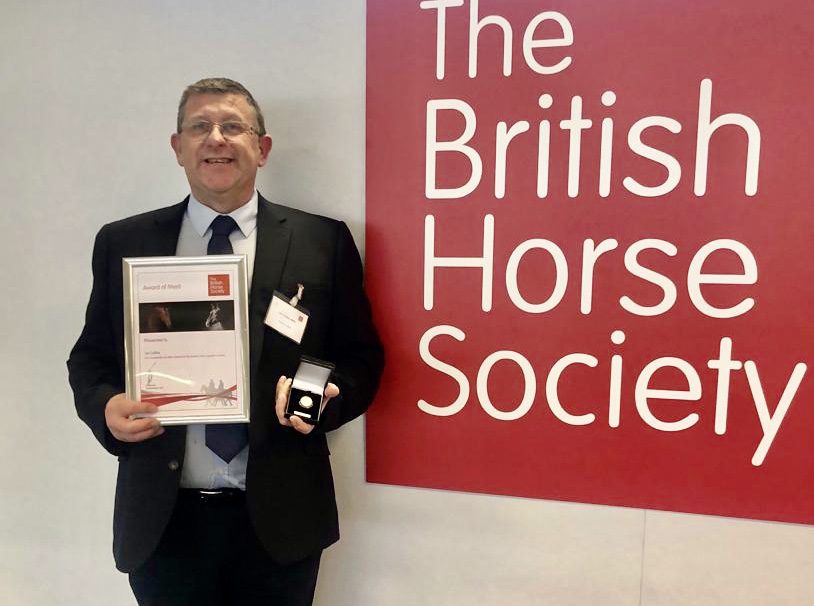 Tagged in: