The students collecting Distinction grades included:
Ellie Read (18) is a former pupil at Woodlands School in Allestree and decided early on in the study programme that her true calling was to midwifery. She has been accepted onto an Access to Higher Education in Science programme at the University of Nottingham which is a pathway onto the three-year Midwifery degree. "I'm over the moon with these results and I have really enjoyed the T-Level – particularly working at Busy Bees pre school in Allestree."
Liberty Marshall (19) came to Derby College from Noel Baker Academy in Alvaston. Having done one year on Animal Care, she transferred over to the T-Level programme and has not looked back since.  Liberty completed several work placements including at the College's Little Explorers nursery where she has now been offered a full time job.
"The great thing about the T-Level is that you are qualified to start working straight away and I am really lucky to have had a job lined up for when I finished college. Doing industry placements across the two years really builds your confidence and knowledge so you are ready for the workplace."
Lilly Gittins (18) from Derby is a former pupil at Landau Forte Academy. Having completed her industry placement at Little Eaton primary School, she has secured a place at Manchester Metropolitan University on an Education Studies degree and has her future career clearly mapped out.
"I am really excited about going to university.  I then plan to take a gap year and work on cruise shops in childcare before returning to education to study to be a primary school teacher."
Abi Smith (18) from Hilton is a former pupil at Ecclesbourne School and completed her work placement at Carlton Nursery in Allestree which she attended she was a toddler.
"I have loved doing the work placement at Carlton Nursery and I have been offered some bank hours which will be really useful. I am either going to Sheffield Hallam University or the University of Derby to study Childhood Studies and I think I would like to focus on play therapy as a career.
"I wasn't able to do many of my GCSE exams because I had such high anxiety but we have had so much support here that I was fully prepared for the exams we had to do and our performance on work placement also accounted for a lot of the final grade.
"I am so glad that I did the T-Level.  I have now got loads more confidence and am really looking forward to my next step."
Macie Deans (18) is a former pupil at Belper High School and completed her industry placement at Wirksworth Day Nursery where she has now been offered a job.
"I was originally going to do the BTEC but I was offered the chance to do the T-Level because I had good GCSE grades and I was keen to try something new. The industry placement was great and I must have done well as they have offered me a job which is a huge relief."
Derby College Deputy Principal Kate Martin said: "We are delighted with the 100% pass rate across our T Level programmes and particularly the success of the Advanced Education and Childcare students who have shown real resilience in the face of a challenging two years."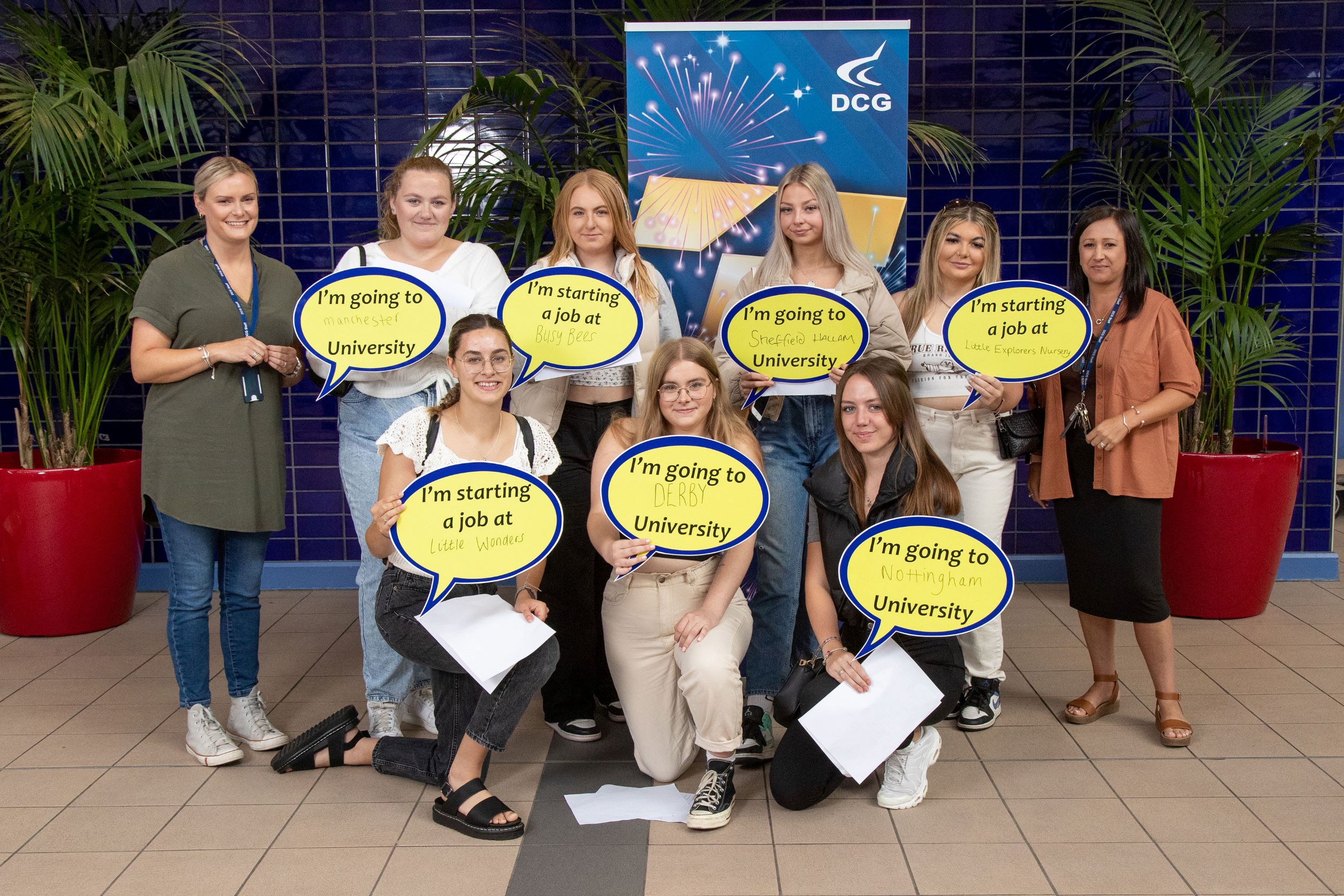 Tagged in: