Event Details
Location: Broomfield Hall
Address: Broomfield Hall Campus, Morley, Ilkeston, DE7 6DN
Date: 27-04-2022
Time: 5pm - 7pm
Event Overview
Wednesday 27th April 2022
5pm – 7pm
COVID and face coverings
Due to an increase in positive cases across Derbyshire, we request that all college visitors, employees and students wear face coverings in indoor communal areas. This is a temporary control measure based on case numbers which will be closely monitored and reviewed.
We also ask that you only bring one other person with you except for essential circumstances.
If you have any inclusion needs (SEND) please email us at: inclusionandsupport@derby-college.ac.uk to discuss how we can support you to access the Open Events.
Come along to the Broomfield Hall Open Evening for advice and guidance on the following subjects:
Agriculture
Animal Care
Apprenticeships
Arboriculture
Conservation & Countryside
Construction (Groundworks)
Employer Academies/Work Experience
Equine
Floristry
Horticulture
Inclusion Curriculum (for Students with Learning Difficulties/Disabilites)
Public Services and Security
Sport
PLUS: Get information on our Higher Education/University Level courses in Landbased, Sport and Public Services & Security!
Getting here – we have lots of free parking available on our Broomfield Hall site.
Event Location Map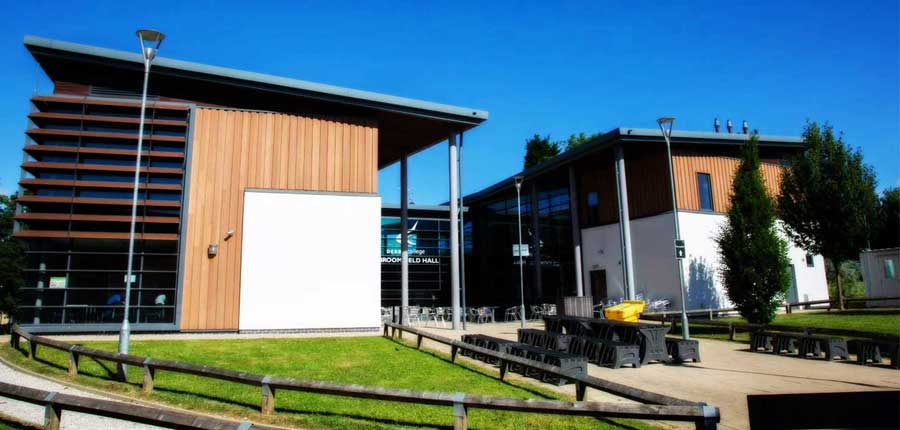 Tagged in: