Level 3 Apprenticeship in Pipe Welding
Level 3 Apprenticeship in Pipe Welding
Course Summary
Subject Area:
Engineering
Apprenticeships
Full Time or Part Time:
FT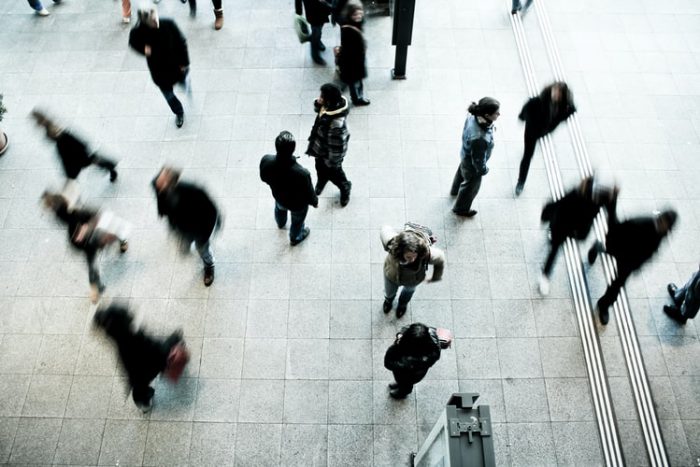 Apply now at: https://www.derby-college.ac.uk/course/level-3-apprenticeship-in-pipe-welding
Course Information for Students
Who is this course for?
This occupation is found in a wide range of sectors where piping systems are used for fluid transport and pressure containment. This will include Engineering Construction, Maintenance and Project upgrades, Oil & Gas (upstream extraction, bulk fluid transport & distribution, downstream processing), Chemicals & Pharmaceuticals (manufacturing and process plant); Power Generation (Thermal, Biomass & Nuclear); Food, Dairy & Brewery Process plant and equipment; Water and Water treatment (processing, bulk transport & distribution and remediation); and Fuel & Coolant systems for Transport Vehicles (Aerospace, Marine, Road & Rail systems). Employers range in size from small businesses to multi-national organisations.
The broad purpose of the occupation is to manually weld tubes and pipes to high standards of quality and integrity using a minimum of two manual arc welding processes from Tungsten Inert Gas (TIG), Plasma Arc Welding (PAW), Manual Metal Arc (MMA), Metal Inert Gas (MIG)/Metal Active Gas (MAG) and Flux Cored Arc Welding (FCAW).
Entry Requirements
What will you learn?
The occupation requires the pipe welding of a minimum of four material groups from Carbon Steel, Low Alloy Steel, High Alloy Ferritic/Martensitic Steel, Austenitic Stainless Steel, Nickel & Nickel Alloys, Aluminium & Aluminium alloys, Titanium & Titanium Alloys, Copper & Copper Alloys. Pipe welders must use all welding positions and 3 main joint configurations from Single Sided Butt, Socket, Flange and Set-on Branch welds. For example, a pipe welder might use Tungsten Inert Gas (TIG) and Manual Metal Arc (MMA) to join Carbon Steel, Low Alloy Steel, Austenitic Stainless Steel and Nickel Alloy materials. Each welding process requiring significantly different welding equipment, assemblies, controls, skills and techniques, and represents an individual production process. Each material type requires specific controls and techniques to achieve a satisfactory weld. The final components being welded are often used in highly safety critical applications for the movement and control of high temperature fluids, cryogenic fluids, highly corrosive or flammable media, and are regulated by the Pressure Equipment Directive.
How will you learn?
Delivery of this apprenticeship is delivered predominantly by practical sessions with theory sessions blended throughout the program
What will you need to bring with you?
PPE related to welding activities. Boots, flame retardant overalls.
How will you be assessed?
You will be assessed via a mix of in class tests, coursework and practical observations.
Where next?
After completion of this apprenticeship you could move into a full time role within the welding industry
Who do you contact for more information?
For more information contact Derby College on 0800 0280289 or enquiries@derby-college.ac.uk
Is there any financial support available?
Course Information for Employers
Apprenticeship summary
Are they any entry requirements for my apprentice?
What is required from the employer in the workplace?
Behaviours expected within the role
What qualification will my apprentice gain?
You will gain a Level 3 apprenticeship in Pipe welding
What will the assessment look like?
Will my apprentice need to come into college?
Is there any specialist equipment required?
What progression can my apprentice expect after completion of their apprenticeship?
What job roles will this apprenticeship be suitable for?
Will the college help me find an apprentice?
You may already have someone in your organisation or someone has come to you direct asking for an apprenticeship, but if you don't we have a free recruitment service to help you hire the best candidate for your organisation from our talent pool and external advertising through social media and the national apprenticeship services website
Contact us
If you are an employer and you would like to know more, please email businessenquiries@derby-college.ac.uk or call 01332 387421
Career Information
Sorry - no lmi data
More Careers Information at: https://www.derby-college.ac.uk/career-pathways
DCG Success Stories
Discover how our students have achieved success. Their hard work and dedication to learning has enabled them to succeed in rewarding careers or progress onto higher education. We encourage progress and aspirational outcomes by guiding people onto learning pathways that lead to positive destinations. Our students have gone on to achieve great things since leaving the College. We would like to share some of their inspiring success stories with you. Get Started...
Use our online application form to apply for this course.
Course Information Last Updated On: August 31, 2022 9:54 am