Level 3 Advanced Technical Diploma In Land and Wildlife Management
A one-year or two-year course, this qualification gives you a solid foundation in the science and practice of conservation and managing the countryside. You will benefit from undertaking practical hands-on projects at the Broomfield Hall estate and in the surrounding countryside.
Course Summary
Subject Area:
Conservation and Countryside
School Leaver - Vocational/Technical
Location:
Broomfield Hall
Full Time or Part Time:
FT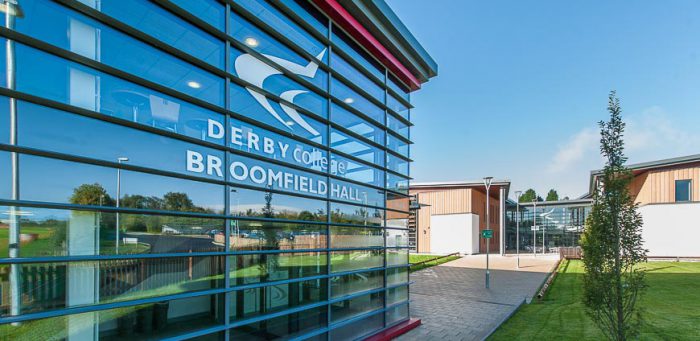 Apply now at: https://www.derby-college.ac.uk/course/level-3-advanced-technical-diploma-in-land-and-wildlife-management
Course Information for Students
Who is this course for?
This course is for people who wish to pursue a career in countryside management or conservation. It can pave the way to job roles including ecologist, ranger, estate worker and countryside manager.
Entry Requirements
You need to be motivated and demonstrate a keen interest in wildlife and conservation. You will need:
A minimum of four GCSEs at grade 4 (C) or above to include English, Maths and Science
OR
An intermediate diploma in the chosen subject at Merit grade or higher
You will have an interview which parents and carers are welcome to attend. You will also be asked to show an example of any current work.
If you are a mature learner, we may be able to take into consideration any previous experience.
You need to obtain relevant work experience: more details will be given at your interview.
What will you learn?
The units covered include:
Principles of health and safety
Undertake and review work-related experience in the land-based industries
Land-based industry machinery operations
Wildlife population surveys, ecology and conservation
Countryside recreation
Undertake estate skills
Principles of physical and biological environmental processes
Woodland habitat management
Farm habitat management
Urban habitat conservation
How will you learn?
You will learn via classroom sessions and practical hands-on learning delivered on-site.
What will you need to bring with you?
You will be required to supply your own:
Steel toe-capped boots or wellingtons
Derby College Group coveralls (these will be available to purchase during enrolment)
Derby College Group uniform
Writing materials including a lever arch file and dividers
Work gloves
Outdoor clothing
How will you be assessed?
You will be assessed throughout the course, including exams and assignments.
Where next?
You could progress to a higher level course, such as a university degree in subjects like Wildlife Conservation and Environmental Management. Or you could choose to go into employment with agencies such as the National Trust, local authorities or water authorities. Some people also choose to become self-employed.

Derby College Group offers a range of one-day, weekend and evening courses relating to Countryside Management, as well as a wide range of other land-based topics – please see the Derby College Group Part-time Prospectus for a full list and details.
Who do you contact for more information?
For more information contact Derby College Group on 0800 0280289 or enquiries@derby-college.ac.uk
Course Information for Employers
Information for Employers
If you are an employer and would like to know more about the apprenticeships and professional training we deliver or how you can get involved in co-creating and co-delivering the curriculum, please contact us via email on businessenquiries@derby-college.ac.uk, call us on 01332 387 421 or visit our employer pages here.
Career Information
This course could lead to one of these careers...
£0
£0
More Careers Information at: https://www.derby-college.ac.uk/career-pathways
DCG Success Stories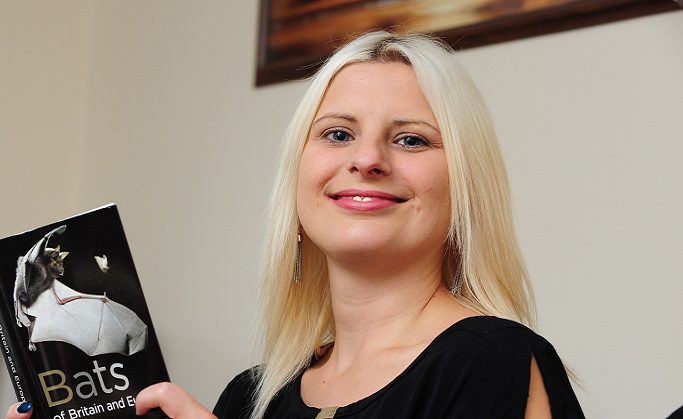 Helen Towle
Extended diploma leads to ecology role for conservation lover Helen
I'm a volunteer with Derbyshire Wildlife Trust and a member of Derbyshire Bat Conservation Group so the practical conservation and ecology parts of my course were the ones I enjoyed the most. The teaching at Derby College was great. Our tutors were so knowledgeable. Get Started...
Use our online application form to apply for this course.
Course Information Last Updated On: September 28, 2023 10:32 am