Level 2 Technical in Bricklaying
This course is ideal for anyone seeking to advance their career in bricklaying who already has a Level 1 qualification.
Course Summary
Subject Area:
Construction - Brickwork
School Leaver - Vocational/Technical
Location:
Hudson Building
Full Time or Part Time:
FT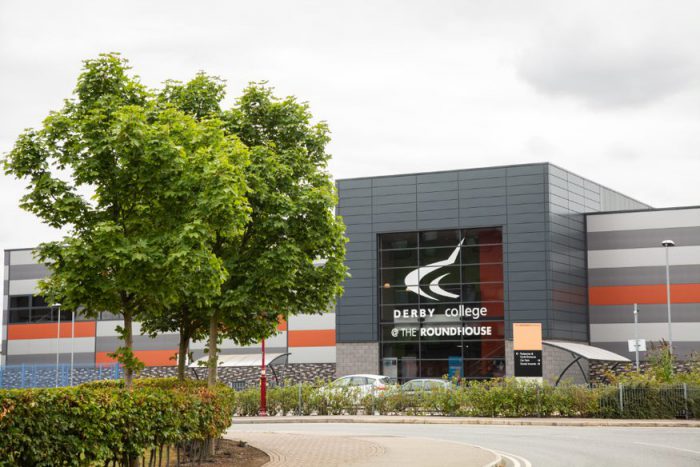 Apply now at: https://www.derby-college.ac.uk/course/level-2-technical-in-bricklaying
Course Information for Students
Who is this course for?
The course is aimed at students who have already begun their journey as a bricklayer, have completed a Level 1 qualification in bricklaying and can provide a valid certificate.
Entry Requirements
You should have passed a Level 1 qualification in bricklaying.
What will you learn?
Consisting of skills, behaviours and knowledge, the course covers intermediate bricklaying skills to meet the new technical standard.
Core subjects are:
Health and safety
Principles of construction
Building and communication
Setting out
Bricklaying
Block laying
Cavity walling
Solid walling
Mathematics and English skills will be embedded into all lessons.
How will you learn?
You will learn on-site, in the classroom and in the practical workshop. There may be some requirement to complete work online, but this will be kept to a minimum.
While we make every endeavour to run programmes as advertised, we reserve the right to cancel those which do not enrol sufficient numbers to make them viable.
What will you need to bring with you?
You will need to supply your own basic stationery, notebook, padlock, safety footwear, work trousers, safety glasses and work gloves. You will also be required to purchase a uniform once you have started the course.
There is an expectation that you will purchase a basic tool kit once you are settled into the course.
How will you be assessed?
A range of assessment methods will be used throughout the course:
A portfolio of ongoing training and assessment in both practical and theory work, which will be graded for quality and content
Final skills assessment which will be graded against set criteria
Final knowledge assessment in the form of a multiple-choice exam
Where next?
You can progress to a Level 3 Technical qualification in Brickwork as a full-time learner. You could also progress to an apprenticeship.
Who do you contact for more information?
For more information, contact Derby College Group on 0800 0280289 or enquiries@derby-college.ac.uk
Course Information for Employers
Information for Employers
If you are an employer and would like to know more about the apprenticeships and professional training we deliver or how you can get involved in co-creating and co-delivering the curriculum, please contact us via email on businessenquiries@derby-college.ac.uk, call us on 01332 387 421 or visit our employer pages here.
Career Information
This course could lead to one of these careers...
£0
£0
More Careers Information at: https://www.derby-college.ac.uk/career-pathways
DCG Success Stories
Discover how our students have achieved success. Their hard work and dedication to learning has enabled them to succeed in rewarding careers or progress onto higher education. We encourage progress and aspirational outcomes by guiding people onto learning pathways that lead to positive destinations. Our students have gone on to achieve great things since leaving the College. We would like to share some of their inspiring success stories with you. Get Started...
Use our online application form to apply for this course.
Course Information Last Updated On: October 23, 2023 4:44 pm