Level 2 Technical Diploma in Beauty Therapy
This programme is your starting point for a beauty therapy career and a passport to the T Level in Beauty for the following year. It provides knowledge and practical experience in skin care, hand care, basic make-up application, tanning, nails, massage, manicure and pedicure treatments.
Course Summary
School Leaver - Vocational/Technical
Full Time or Part Time:
FT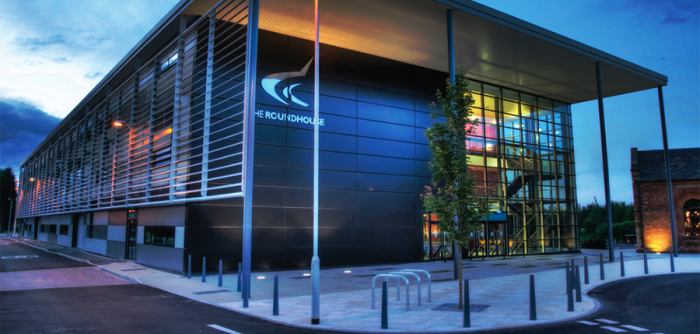 Apply now at: https://www.derby-college.ac.uk/course/level-2-technical-diploma-in-beauty-therapy
Course Information for Students
Who is this course for?
This programme is your starting point for a career in the beauty therapy industry and a passport to the T Level in Beauty for the following year. It will provide you with the chance to gain knowledge and practical experience in skin care, hand care, basic make-up application, tanning, nails, massage, manicure and pedicure treatments.
This course is designed for students who have achieved high grade outcomes in English and Maths.
As part of your studies, you will be required to complete work experience to develop skills and behaviours that support your progression to further study.
Entry Requirements
You need to be highly motivated and demonstrate a keen interest in your chosen subject. Offers of a place on the course are dependent on your qualifications and practical aptitude. Entry requirements are:
The majority of GCSEs at grade 4 or above
You will have an interview and will be invited to attend a taster session. Parents and carers are welcome to attend the interview and taster. If you are successful, you will be allocated a conditional place to study.
What will you learn?
Mandatory units are:
Skin type analysis
Facial treatments
Consultation techniques
Manicure
Pedicure
Waxing services
Eyebrow shaping
Eyelash and eyebrow tinting
Make-up application
Anatomy and physiology
Health and safety
You will undertake external examinations including a synoptic exam which collates material from a range of selected units.
How will you learn?
This course will be delivered on-site at the Roundhouse. It is highly practical and so a basic level of fitness is required as you may spend long periods on your feet between breaks.
Theory lessons will require you to take notes in order to revise terminology and learn processes.
You will be working with clients. Often they are people with whom you will not be familiar or you may be asked to find your own clients on whom to undertake treatments. You will also receive treatments as a client as part of a reciprocal agreement with your peers.
What will you need to bring with you?
There is a kit and uniform to purchase: full details will be given at your interview.
The kit will contain the essentials required to carry out a range of treatments. Financial assistance will be available for eligible candidates.
The uniform must be worn every day.
Please note that jewellery (including facial piercings) and nail extensions are not permitted for practical sessions. These must be removed in advance of practical classes. Black closed-toe shoes must be worn (no trainers or sandals) and hair should be tied back.
When acting as a client (receiving treatments from a peer), you will need to remove all jewellery and remove strip eyelashes for facial treatments. Make-up will be removed for facial treatments so please consider this as part of your day (You may want to bring your make-up to reapply afterwards). Nail extensions to fingers and toes are not advised as they will be removed for manicure and pedicure treatments. You must be considerate about these requests as being unable to participate as a client will negatively impact your peers' progress on the course.
If you have any limitations with regards to what treatments you can do due to medical restrictions or religious beliefs, please inform us immediately.
How will you be assessed?
You will be formatively assessed by a range of methods including practical observation, exams and assignments.
As the course is highly practical, you should expect to have plenty of observations to ensure your competency in each treatment.
There will be three written exams to assess your theoretical knowledge of the subject. The final exam is a synoptic assessment which covers all aspects of your course.
Where next?
You should be considering moving on to the T Level in Beauty as the next step in your development.
Alternatively you may wish to study Level 2 Hairdressing.
Careers
This course is an excellent starting point for a career in the beauty sector.
Who do you contact for more information?
For more information, contact Derby College Group on 0800 0280289 or enquiries@derby-college.ac.uk
Course Information for Employers
Career Information
Sorry - no lmi data
More Careers Information at: https://www.derby-college.ac.uk/career-pathways
DCG Success Stories
Discover how our students have achieved success. Their hard work and dedication to learning has enabled them to succeed in rewarding careers or progress onto higher education. We encourage progress and aspirational outcomes by guiding people onto learning pathways that lead to positive destinations. Our students have gone on to achieve great things since leaving the College. We would like to share some of their inspiring success stories with you. Get Started...
Use our online application form to apply for this course.
Course Information Last Updated On: October 17, 2023 2:34 pm