Level 2 Diploma in Hairdressing (Part Time Day)
Level 2 Diploma in Hairdressing Studies is a substantial vocational qualification for learners seeking a career as an employed and/or self-employed hairdresser/stylist.
Course Summary
Adult and Community
Full Time or Part Time:
PT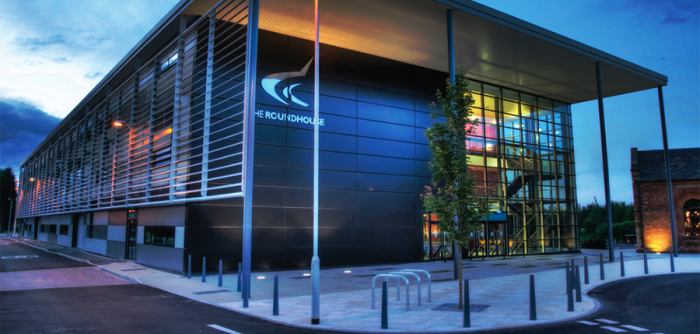 Apply now at: https://www.derby-college.ac.uk/course/level-2-diploma-in-hairdressing-part-time-day
Course Information for Students
Who is this course for?
This qualification is designed for learners aged 19 years or over and will support you to gain employment as a hairdresser/stylist, as the units contained in this qualification cover all the skills and knowledge required for this role.
Throughout this qualification you will develop your knowledge and understanding of anatomy, health and safety, client consultation, and products, tools and equipment. You will also develop a range of technical skills enabling you to effectively consult with clients, shampoo and condition, and cut and finish their hair. You will also develop interpersonal skills, which will assist you to communicate effectively with clients.
Entry Requirements
You need to be highly motivated and demonstrate a keen interest in your chosen subject. Offers of a place on the course are dependent on your qualifications and practical aptitude.
Initial assessments in English and Maths will need to be completed, achieving at least Entry Level 3 if you have not previously achieved a Grade 4/A-C in English and Maths.
What will you learn?
There is a range of mandatory and optional units to complete, including:
Follow health and safety practice in the salon
Client consultation for hair services
The art of colouring hair
Shampoo and condition the hair and scalp
The art of dressing hair
Colour and lighten hair
Cut women's hair
Promote products and services to clients in a salon.
Perm and neutralise hair
We encourage all of our students to gain a work experience placement to enrich your learning form the classroom.
How will you learn?
This course will be delivered on-site.
You will study for 8 hours per week over 1 day. Your timetable will consist of the following lessons:
Practical Class.
Theory and Class.
Assessment Workshop.
One:one appointment with your Personal Tutor.
What will you need to bring with you?
There is a kit and uniform to purchase prior to the start of your course in September: full details will be given at your interview.
How will you be assessed?
As part of this qualification, you are required to produce a portfolio of evidence. A portfolio will confirm the knowledge, understanding and skills that you have learnt.
Evidence in the portfolio may take the following forms:
Observed work
Witness statements
Written questions
Oral questions
Where next?
Further study
You can progress to Level 3 Hairdressing, Level 2 Barbering or a Hair Apprenticeship.
Careers
This course is an excellent starting point for a career in the Hair and Beauty sector. The following career progressions are dependent on the level of qualifications that you achieve.
Into employment as a Hairdresser or Barber in the industry.
Employment as an Industry Specialist for Hairdressing or Barbering.
Working independently/self-employed/mobile/or in a home-based setting.
Salon Manager.
Employment/further training in television, film, theatre and media.
HM Prison Service.
Cruise Liners.
Hospitals/Care Homes.
Who do you contact for more information?
For more information contact Derby College on 0800 0280289 or enquiries@derby-college.ac.uk
Course Information for Employers
Information for Employers
If you are an employer and would like to know more about the apprenticeships and professional training we deliver or how you can get involved in co-creating and co-delivering curriculum, please contact us via email on businessenquiries@derby-college.ac.uk, call us on 01332 387 421 or visit our employer pages here.
Career Information
This course could lead to one of these careers...
£0
More Careers Information at: https://www.derby-college.ac.uk/career-pathways
DCG Success Stories
Discover how our students have achieved success. Their hard work and dedication to learning has enabled them to succeed in rewarding careers or progress onto higher education. We encourage progress and aspirational outcomes by guiding people onto learning pathways that lead to positive destinations. Our students have gone on to achieve great things since leaving the College. We would like to share some of their inspiring success stories with you. Get Started...
Use our online application form to apply for this course.
Course Information Last Updated On: November 1, 2023 1:49 pm