Level 2 Certificate in Digital and IT Skills – for Adults
This is a flexible ICT portfolio-based qualifications for adults aged 19+. It is ideal for learners keen to develop their abilities for roles requiring specific digital and IT skills such as administration, finance, marketing and manufacturing. **This course may be FREE if you're claiming benefits or on a low income.**
Course Summary
Subject Area:
Adult Digital
Adult and Community
Location:
Joseph Wright Centre
Full Time or Part Time:
PT
Days/Times:
Mondays 18:00-20:45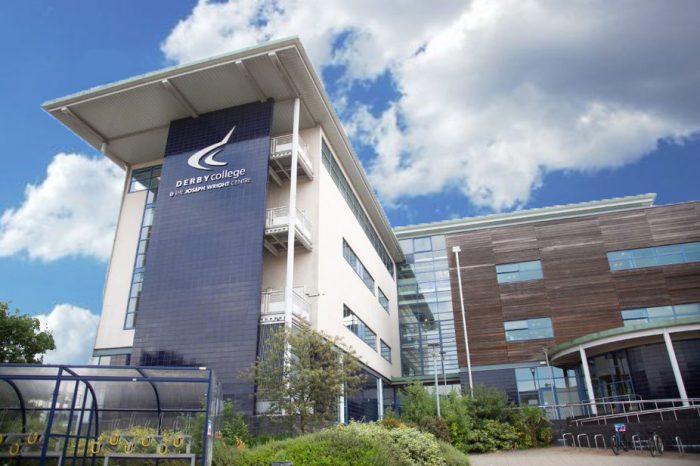 Apply now at: https://www.derby-college.ac.uk/course/level-2-certificate-in-digital-and-it-skills-for-adults
Course Information for Students
Who is this course for?
Level 2 Digital and IT Skills is a flexible ICT portfolio-based qualification aimed at adults aged 19+.
It is ideal for learners who want to develop and extend their abilities to prepare for job roles in industries where specific digital and IT skills are required such as administration, finance, marketing and manufacturing.
Entry Requirements
There are no formal entry requirements for this qualification.
Applicants will need to have some prior knowledge and experience of digital and IT skills and should be working at a minimum of Entry Level 3 standard in English.
Applicants with low levels of digital and IT skills should consider studying our free Beginners IT or Essential Digital Skills qualifications first.
You will be invited to an informal interview and assessment session in order to establish your suitability for the course and will be offered appropriate advice and guidance.
What will you learn?
The qualification can be studied as a 15-credit Certificate or a six-credit Award*. There are mandatory and optional units available in subjects such as Word Processing, Spreadsheets, Presentation Software, Programming, Cybersecurity, Using Digital Technologies, Virtual Meetings, Diary Management, and Digital Skills Career Progression.
Your individualised pathway will be determined at interview based on your specific requirements, current level and time available for study.
*See our Award in Digital and IT Skills for course-specific fees information. The course may be free if you are on a low income.
How will you learn?
You will have access to a PC or laptop whilst on-site and will learn at your own pace with the support of one of our expert ICT tutors.
What will you need to bring with you?
Please bring along a notebook and pen to take notes. Having access to a mobile smart device such as a mobile phone or tablet would also be useful although this is not essential.
Access to a PC or laptop and access to the Internet at home would be advantageous to practise and develop your skills between classes.
How will you be assessed?
We will monitor your progress throughout the course, and you will build an electronic portfolio of evidence for each unit to confirm competence.
Where next?
What you do next is up to you:
You can broaden your range of skills by increasing the size of your qualification (Award – Certificate)
You can develop skills at a higher level by moving up the level of qualification from Level 2 to Level 3
You can progress in / to employment where you can apply your digital and IT knowledge and skills
Who do you contact for more information?
Course Information for Employers
Information for Employers
If you are an employer and would like to know more about the apprenticeships and professional training we deliver or how you can get involved in co-creating and co-delivering the curriculum, please contact us via email on businessenquiries@derby-college.ac.uk, call us on 01332 387 421 or visit our employer pages here.
Career Information
This course could lead to one of these careers...
Human Resources Administrative Occupations
£17762
Sales Administrators
£20787
Other Administrative Occupations
£16206
Local Government Administrative Occupations
£22442
Business, Research and Administrative Professionals
£32508
More Careers Information at: https://www.derby-college.ac.uk/career-pathways
DCG Success Stories
Discover how our students have achieved success. Their hard work and dedication to learning has enabled them to succeed in rewarding careers or progress onto higher education. We encourage progress and aspirational outcomes by guiding people onto learning pathways that lead to positive destinations. Our students have gone on to achieve great things since leaving the College. We would like to share some of their inspiring success stories with you. Get Started...
Use our online application form to apply for this course.
Course Information Last Updated On: May 15, 2023 5:09 pm