Level 2 AAT Certificate in Accounting (full time)
DCG gives you the chance to study AAT qualifications that are universally respected and internationally recognised. The Association of Accounting Technicians (AAT) is the professional organisation you will join, enabling you to draw on the expertise of AAT members worldwide. DCG offers AAT qualifications that can be tailored to suit you.
Course Summary
Subject Area:
Business, Leadership and Management
School Leaver - Vocational/Technical
Full Time or Part Time:
FT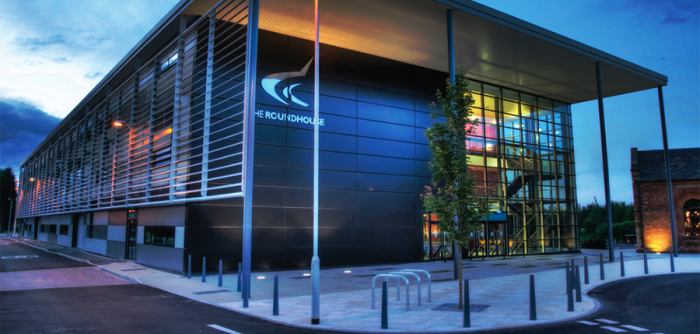 Apply now at: https://www.derby-college.ac.uk/course/level-2-aat-certificate-in-accounting-full-time
Course Information for Students
Who is this course for?
The Level 2 Certificate in Accounting at DCG is a great choice for those of you who wish to study accountancy and finance alongside a range of business and personal skills. AAT qualifications are ideal for full-time students studying for a career in finance.
This qualification is designed to offer you the foundation accounting knowledge needed to progress to employment or further study in accountancy and finance, as well as transferable business and personal skills.
Entry Requirements
You will need:
GCSE grade 4/C or above in Maths
GCSE English Language at grade 3/D (GCSE English Language classes are available alongside this qualification)
Two other GCSEs graded 4/C or above
You will be required to complete an interview prior to the course and AAT recommends that students use AAT Skillcheck to ensure that they're ready to start on a particular qualification. The AAT Skillcheck will also be completed during the Induction Week with teaching staff. It would benefit you to have completed the Level 1 in Bookkeeping, but this is not essential.
In order to be successful on this course, you will need to be highly motivated and commit to out-of-class learning and revision.
What will you learn?
This qualification comprises four mandatory units:
Introduction to Bookkeeping
Principles of Bookkeeping Controls
Principles of Costing
The Business Environment
Completing this qualification will develop your accountancy skills in double-entry bookkeeping and basic costing, as well as giving you an understanding of purchase, sales and general ledgers. You will gain an understanding of accounting software and develop the professional skills and behaviours needed to contribute effectively in the workplace. Working in accountancy requires good communication skills, IT skills and an understanding of the business environment, all of which are covered by this qualification.
This qualification helps you to develop additional business skills that are relevant to those working in accountancy, finance and general business roles. You will be introduced to elements of commercial law that might have an impact on a business when working in accountancy, such as contract law, employment law and company law.
How will you learn?
This course will be delivered face to face on-site.
What will you need to bring with you?
Additional costs may be incurred for any enrichment trips/visits.
As part of your AAT course, your textbooks, subscription/membership fee and exam fees are included.
How will you be assessed?
You will gain your AAT qualification through online assessment exams set by the professional body for accounting technicians (AAT), and through a project.
Where next?
After the course, you could progress to a further part-time course such as the AAT Level 3 Diploma in Accounting. Alternatively, you may wish to go into employment in an accounts or business environment. We can help you if you are considering another AAT course, an apprenticeship programme, or a full-time Business course.
Financial services are a recognised area for skills development. The sector includes employment opportunities providing bookkeeping for small companies or, with further study, other careers in professional and financial services including corporate recovery, insolvency services and forensic accounting.
Skills developed through this qualification could lead to employment in roles such as:
Accounts Administrator
Accounts Assistant
Accounts Payable Clerk
Purchase/Sales Ledger Clerk
Trainee Accounting Technician
Trainee Finance Assistant
Who do you contact for more information?
For more information, contact Derby College Group on 0800 0280289 or enquiries@derby-college.ac.uk
Course Information for Employers
Information for Employers
If you are an employer and would like to know more about the apprenticeships and professional training we deliver or how you can get involved in co-creating and co-delivering the curriculum, please contact us via email on businessenquiries@derby-college.ac.uk, call us on 01332 387 421 or visit our employer pages here.
Career Information
This course could lead to one of these careers...
£0
£0
£0
£0
£0
£0
£0
£0
£0
£0
£0
More Careers Information at: https://www.derby-college.ac.uk/career-pathways
DCG Success Stories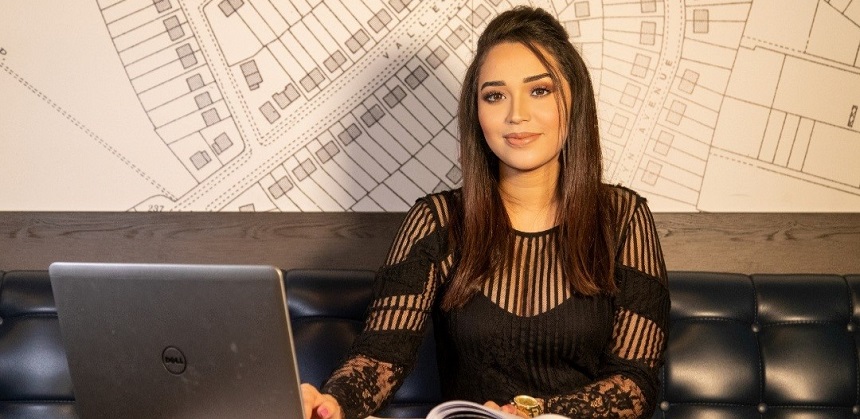 Fadoua Idrissi
Single mum Fadoua pursues goal of becoming chartered accountant
Once I've done that I could go and work as an accounts assistant but that's not my goal. I want to train as a chartered accountant. I like the idea of working in a firm of accountants so I can work with a number of businesses, not just one. I like the budgeting and costing side of accounting best, as without knowing what the budget is, a business can't make decisions. Get Started...
Use our online application form to apply for this course.
Course Information Last Updated On: September 28, 2023 10:45 am