Level 1 Business
The purpose of this dynamic qualification is to develop your business, transferable and employability skills as well as the attributes and behaviours you need to progress to further study and ultimately to employment.
Course Summary
Subject Area:
Business, Leadership and Management
School Leaver - Vocational/Technical
Full Time or Part Time:
FT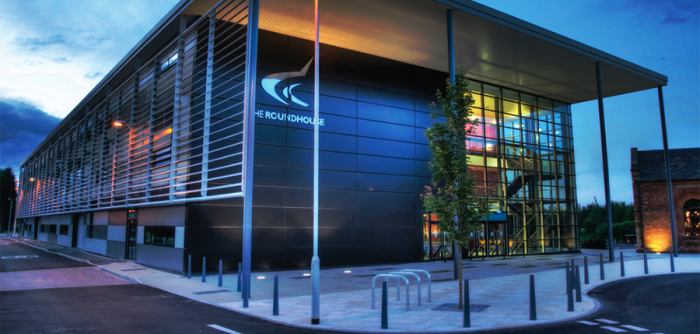 Apply now at: https://www.derby-college.ac.uk/course/level-1-business
Course Information for Students
Who is this course for?
This is an Entry 3 vocational programme designed to help you to develop the skills and attitudes to succeed.
It will enable you to study units from the BTEC Entry Level 3 Certificate in Vocational Studies as a non-accredited qualification, Functional Skills Maths and Functional Skills English. You will also undertake a work placement and enrichment activities. Successful completion of this programme then gives you the opportunity to progress to Level 1 and beyond.
Entry Requirements
There are no formal entry qualifications for this programme and initial assessment is likely to be at E1/E2 in English and Maths.
You should:
Have a passion for business
Have a good attendance track record at school or your previous training provider
Need enhanced support to transition into College
All applicants will have an individual advice and guidance interview to assess their needs and suitability for the course.
What will you learn?
How businesses operate and ownership types
Personal finance
Recruitment, selection and employment
Enterprise, entrepreneurship and marketing
Functional Skills Maths
Functional Skills English
Enrichment
Work placement
On successful completion of the course, you will achieve a College certificate.
How will you learn?
This course will be delivered face to face on-site.
What will you need to bring with you?
You may be asked to make a voluntary contribution to trips throughout the year.
How will you be assessed?
You will produce a portfolio of evidence and will be supported to work towards numeracy, literacy and personal targets which will be reviewed every half term. You will also sit a Functional English and Maths controlled assessment. Any inclusion and support needs will be assessed and reviewed throughout the year and we will work hard to give you the support you need.
Where next?
Further Study
First Award in Business
Continuation of maths and English studies
Careers
Administrator
Customer Service Assistant
Team Leader
IT Help Desk Operator
IT Technician
Software Engineer
Website Designer
Who do you contact for more information?
For more information, contact Derby College Group on 0800 0280289 or enquiries@derby-college.ac.uk
Course Information for Employers
Information for Employers
Career Information
This course could lead to one of these careers...
£0
£0
£0
£0
£0
More Careers Information at: https://www.derby-college.ac.uk/career-pathways
DCG Success Stories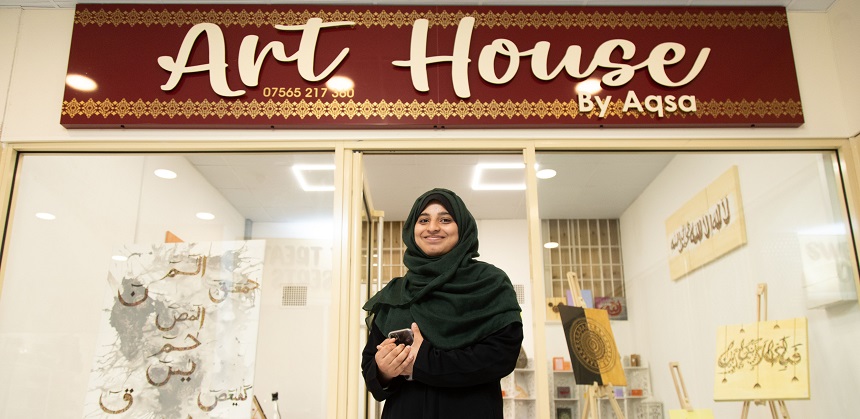 Aqsa Yaqoob
Young artist Aqsa draws on business course to open her own shop
Derby College has given me so much help. Betina, my teacher has supported me not only on the course but through the college's Enterprise Academy. She invited me to come into college to show off my work last month and there was a lot of interest in my designs. I'm looking forward to exhibiting at the Roundhouse again during Freshers Week in September.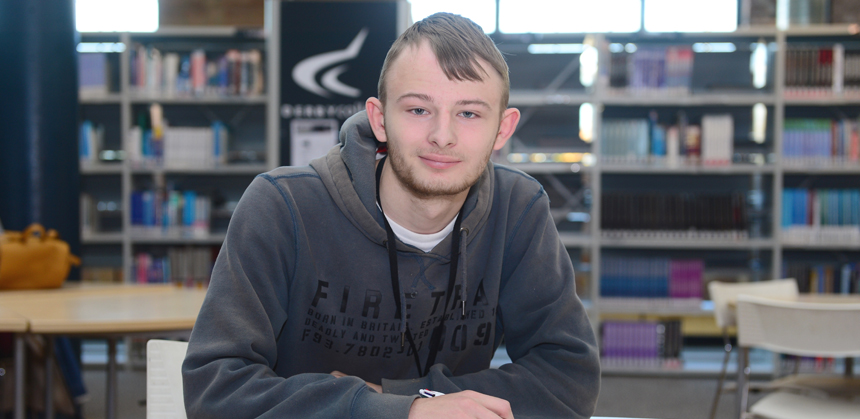 Curtis Monkman
Business student Curtis relishes role of student ambassador
I wasn't happy at school but it's completely different at college. I like everything about it. I've made lots of friends since coming to the Roundhouse and I'd say that one of the things I like best about Derby College is meeting new people and getting to know them. The lecturers are great too. They're there to help if you need it but they let you get on with it and work out things for yourself.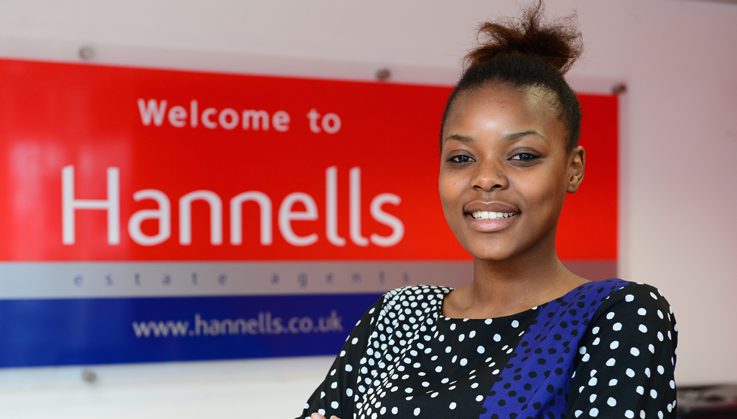 Rufaro Hwindingwi
Rufaro's enrolment day leads to a job and future in business
I'm going to continue with Hannells and then go onto Level 3 in business at Derby College. That's my next step. Then I'm thinking of a Business Management degree at Birmingham City University or the University of Birmingham. I think Business Management may be a base for another course, maybe a Masters. Get Started...
Use our online application form to apply for this course.
Course Information Last Updated On: October 23, 2023 4:34 pm