Introduction to Basic Chainsaw Use and Safety
This is a College certificate that gives the candidate the opportunity to obtain CS units in: Cross Cutting and Maintenance Small Diameter Tree Felling Accessing a Tree using a Rope and Harness
Course Summary
Subject Area:
Arboriculture
Adult and Community
Location:
Broomfield Hall
Full Time or Part Time:
PT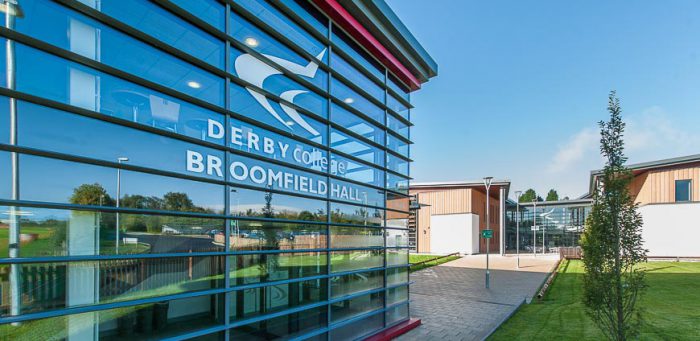 Apply now at: https://www.derby-college.ac.uk/course/introduction-to-basic-chainsaw-use-and-safety
Course Information for Students
Who is this course for?
This is a College certificate that gives the candidate the opportunity to obtain CS units in:
Cross Cutting and Maintenance
Small Diameter Tree Felling
Accessing a Tree using a Rope and Harness
Entry Requirements
You need to be physically fit and have a Level 1 qualification.
What will you learn?
While studying for your CS units, you will also learn about:
Tree Pests and Diseases
Tree Identification
Tractor Driving / Machinery
How will you learn?
What will you need to bring with you?
You will need to obtain relevant PPE, which will be explained at your interview.
How will you be assessed?
There are practical exams and assignments.
Where next?
You could progress to study for a Level 3 qualification in Arboriculture.
Who do you contact for more information?
For more information contact Derby College on 0800 0280289 or enquiries@derby-college.ac.uk
Course Information for Employers
Information for Employers
If you are an employer and would like to know more about the apprenticeships and professional training we deliver or how you can get involved in co-creating and co-delivering curriculum, please contact us via email on businessenquiries@derby-college.ac.uk, call us on 01332 387 421 or visit our employer pages here.
Career Information
Sorry - no lmi data
More Careers Information at: https://www.derby-college.ac.uk/career-pathways
DCG Success Stories
Discover how our students have achieved success. Their hard work and dedication to learning has enabled them to succeed in rewarding careers or progress onto higher education. We encourage progress and aspirational outcomes by guiding people onto learning pathways that lead to positive destinations. Our students have gone on to achieve great things since leaving the College. We would like to share some of their inspiring success stories with you. Get Started...
Check availibility and book now on this course.
Course Information Last Updated On: October 18, 2021 1:30 pm