ILM Certificate in Leadership and Team Skills – Level 2
This qualification has been designed for team leaders who have some personal autonomy and responsibility as well as for those who collaborate with others to deliver work
Course Summary
Subject Area:
Business, Leadership and Management
Adult and Community
Full Time or Part Time:
PT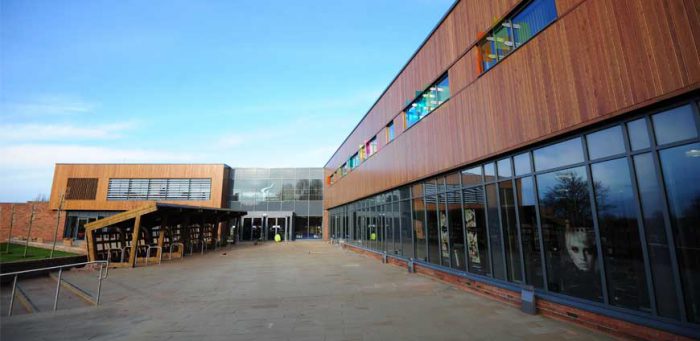 Apply now at: https://www.derby-college.ac.uk/course/ilm-certificate-in-leadership-and-team-skills-level-2
Course Information for Students
Who is this course for?
This qualification has been designed for team leaders who have some personal autonomy and responsibility as well as for those who collaborate with others to deliver work. The NVQ gives learners the opportunity to develop the core competencies needed by team leaders in today's dynamic business world.
Entry Requirements
There are no formal entry requirements. However, you will undertake an initial assessment to determine the appropriate NVQ level and optional units for you. We normally expect you to be involved in a team leading role so that you can collate the evidence of work you need for assessment.
What will you learn?
How will you learn?
This course is delivered off-site.
What will you need to bring with you?
Nothing additional is needed.
How will you be assessed?
You will be assessed using evidence from the workplace. This could include observation, professional discussion, questioning/interviews/witness testimony or physical products of work such as plans, reports and correspondence.
Where next?
You can progress to further Team Leading or Management qualifications within the College. An apprenticeship may be the ideal next step too.
You can also continue to advance your career in a team leading or management role.
Who do you contact for more information?
For more information contact Derby College on 0800 0280289 or enquiries@derby-college.ac.uk

Course Information for Employers
Information for Employers
If you are an employer and would like to know more about the apprenticeships and professional training we deliver or how you can get involved in co-creating and co-delivering curriculum, please contact us via email on businessenquiries@derby-college.ac.uk, call us on 01332 387 421 or visit our employer pages here.
Career Information
This course could lead to one of these careers...
Sales Supervisors
£20799
Construction and Building Trades Supervisors
£34283
Office Supervisors
£24449
Cleaning and Housekeeping Managers and Supervisors
£14387
Customer Service Managers and Supervisors
£25980
More Careers Information at: https://www.derby-college.ac.uk/career-pathways
ERROR -cURL error 28: Operation timed out after 5001 milliseconds with 0 bytes received Get Started...
Use our online application form to apply for this course.
Course Information Last Updated On: August 11, 2022 1:20 pm