ILM Certificate in Leadership and Management – Level 3
This course is aimed at practising or aspiring first line managers, team leaders and supervisors.
Course Summary
Subject Area:
Business, Leadership and Management
Adult and Community
Full Time or Part Time:
PT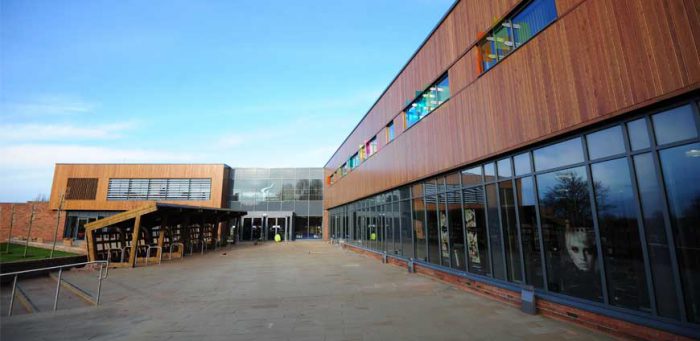 Apply now at: https://www.derby-college.ac.uk/course/ilm-certificate-in-leadership-and-management-level-3
Course Information for Students
Who is this course for?
This course is aimed at practising or aspiring first line managers, team leaders and supervisors. The qualification develops management skills and equips participants with the knowledge and abilities they need to succeed in a team leading or supervisory role.
The ILM Level 3 Certificate in Leadership and Management is a 20-week programme available on an afternoon or evening basis.
Entry Requirements
Ideally you should be a practising or aspiring supervisor/manager. Applicants who are new to the course must take a numeracy and literacy Level 2 initial assessment test and an interview to ensure that the programme is suitable for them.
What will you learn?
The following modules will be delivered:
Understanding discipline in the workplace
Understanding the communication process in the workplace
Understanding leadership
Understanding organising and delegating in the workplace
Understanding how to establish an effective team
Understanding how to motivate to improve performance
Understanding conflict management in the workplace
Understanding innovation and change in an organisation
Understanding how to lead effective meetings
How will you learn?
This course is delievered off-site.
What will you need to bring with you?
There are no additional costs as ILM membership is included within the course fees.
How will you be assessed?
You will develop your knowledge and understanding of solving work-based problems and making decisions based on gathering and interpreting information and evaluating options to determine the most appropriate solution.
You will also develop an understanding of the factors that influence how people behave at work and you will investigate a range of leadership styles to motivate individuals and monitor performance. There is the opportunity to look at the importance of planning and delegation and, in the later stages of the course, you will develop your knowledge and understanding of how effective communication at work can increase staff motivation and productivity.
Where next?
After the course, you could progress to a further part-time programme such as the ILM Level 5 Diploma in Management. Alternatively, you may wish to go into further employment in a team leading or management role. We can help you if you are considering an apprenticeship programme or a full-time Business course.
Who do you contact for more information?
For more information contact Derby College on 0800 0280289 or enquiries@derby-college.ac.uk
Course Information for Employers
Information for Employers
If you are an employer and would like to know more about the apprenticeships and professional training we deliver or how you can get involved in co-creating and co-delivering curriculum, please contact us via email on businessenquiries@derby-college.ac.uk, call us on 01332 387 421 or visit our employer pages here.
Career Information
This course could lead to one of these careers...
£0
£0
£0
£0
More Careers Information at: https://www.derby-college.ac.uk/career-pathways
DCG Success Stories
Discover how our students have achieved success. Their hard work and dedication to learning has enabled them to succeed in rewarding careers or progress onto higher education. We encourage progress and aspirational outcomes by guiding people onto learning pathways that lead to positive destinations. Our students have gone on to achieve great things since leaving the College. We would like to share some of their inspiring success stories with you. Get Started...
Use our online application form to apply for this course.
Course Information Last Updated On: August 11, 2022 1:18 pm