GCSE Biology
This course is aimed at adults aged 19+. The AQA GCSE focuses on all aspects of Biology at Level 2 and includes practical activities. GCSE Biology is a requirement for careers in many science or health-related subjects and is an essential requirement for teaching (PGCE).
Course Summary
Subject Area:
Adult English, Maths and Science
Adult and Community
Location:
Joseph Wright Centre
Full Time or Part Time:
PT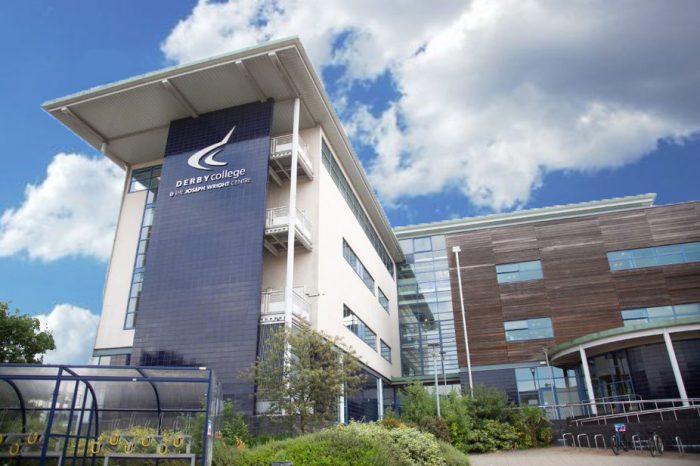 Apply now at: https://www.derby-college.ac.uk/course/gcse-biology
Course Information for Students
Who is this course for?
**This course may be FREE if you are claiming benefits or on a low income: please contact us for more details.**
This course is aimed at students aged 19+. The AQA GCSE focuses on all aspects of Biology at Level 2. It is an intensive, one-year course taught in an evening over 32 weeks. The pace is fast, and you will be expected to make time at home to consolidate what you have learned in class. Good attendance is essential to you succeeding on this course. 
Entry Requirements
You need to have a good grasp of written English and comprehension, and basic maths skills. You may have to complete an initial assessment to check that you are working at a strong Level 1 standard as a minimum. If suitable, you will be invited for interview.
GCSE Science to at least a grade D would be beneficial.
What will you learn?
GCSE Biology covers a broad range of biological topics including human physiology, disease, plant biology, genetics and ecology.
You will study the following topics:
Cell biology
Organisation
Infection and response
Bioenergetics
Homeostasis and response
Inheritance, variation and evolution
Ecology
You will also carry out ten required practical activities.
How will you learn?
This course will be delivered on-site.
You need to maintain a good level of attendance throughout the course. 
What will you need to bring with you?
You will need to bring basic stationery, including a calculator, to lessons. It is strongly recommended that you also purchase the CGP Revision Guide for the course to support your study. You will also need a device with Internet access to make use of electronic resources.
How will you be assessed?
Assessment of your progress is made throughout the year by your tutor. 
You will be given homework regularly in addition to the work completed in class.
 At the end of the course, there are two written examinations, each assessing different aspects of the course content, available at Foundation or Higher tier. Some questions will draw on the knowledge you have obtained from carrying out required practical activities.
Where next?
Our GCSE Biology qualification will enable you to progress to many advanced science-based courses, for example our Access to Health Professions programme.
GCSE Biology is also a basic requirement for many degree courses in science or health-related subjects and is an essential requirement for teaching (PGCE).
Who do you contact for more information?
For more information, contact the Adult English and Maths Team on 01332 387465 or enquiries@derby-college.ac.uk
Course Information for Employers
Information for Employers
If you are an employer and would like to know more about the apprenticeships and professional training we deliver or how you can get involved in co-creating and co-delivering the curriculum, please contact us via email on businessenquiries@derby-college.ac.uk, call us on 01332 387 421 or visit our employer pages here.
Career Information
This course could lead to one of these careers...
Other Teaching and Other Educational Professionals
£22759
Biological Scientists and Biochemists
£34117
Laboratory Technicians
£19706
More Careers Information at: https://www.derby-college.ac.uk/career-pathways
DCG Success Stories
Discover how our students have achieved success. Their hard work and dedication to learning has enabled them to succeed in rewarding careers or progress onto higher education. We encourage progress and aspirational outcomes by guiding people onto learning pathways that lead to positive destinations. Our students have gone on to achieve great things since leaving the College. We would like to share some of their inspiring success stories with you. Get Started...
Use our online application form to apply for this course.
Course Information Last Updated On: January 31, 2023 2:10 pm