Foundation Degree Sport Coaching (FdA) – 2 years
This two-year course will develop your knowledge and skills for a career in sports coaching. You'll be taught by highly qualified staff who have excellent academic and practical backgrounds in coaching - from elite level England basketball coaches to grassroots local league coaches.
Course Summary
Higher Education
Location:
Broomfield Hall
Full Time or Part Time:
FT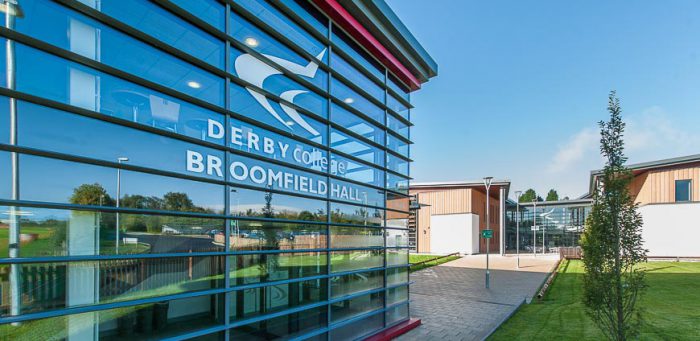 Apply now at: https://www.derby-college.ac.uk/course/foundation-degree-sport-coaching-fda-2-years
Course Information for Students
Who is this course for?
The course will enable you to develop knowledge and understanding of sports coaching in a specified context. It also allows you to analyse scientific data and convert it into coaching and training regimes.
Our theory-into-practice philosophy will enhance your coaching knowledge and develop your vocational skills. You will be engaged in the process of encouraging athlete potential (whatever the level of participation) and preparing athletes for competition.
Whether your sport of interest is cycling, golf, football, basketball or athletics, you can focus your studies to enhance your knowledge and develop your coaching skills.
You will be given the opportunity to work with sports clubs in the local community, and you will develop progressive practices and coach specific skills that will help you prepare athletes at all levels for competitive environments. This unique blend of knowledge and skills is an integral part of the programme and opportunities around sports coaching at all levels will be incorporated into your studies, including working at elite levels.
The course will serve as an advanced coaching programme for you if you wish to undertake coaching opportunities with sports clubs and National Governing Bodies.
The programme is delivered at the Broomfield Hall campus and includes approximately three days a week contact time to allow time for independent study and coaching placements.
The programme will run with a minimum of eight students. In 2021-22 we enrolled nine students on this programme.
This course is regulated by the OfS and the qualification is awarded by the University of Derby.
Entry Requirements
You will need:
64 UCAS points
GCSE English Language and Maths at grade C (4) or above
64 points equates to MPP on a Level 3 Extended Diploma or MM on a Level 3 Diploma. You will require DDE on three A-levels or CC from two A-levels.
We'll accept up to 20 points towards the total from Level 3 qualifications such as AS Levels (where those AS Levels are not taken on to A2 Level), the Extended Project or Music qualifications. We also accept the Access to HE Diploma. We don't accept points from Key Skills Level 3.
The UCAS tariff points are a guide – we'll also consider all the information that you've included in your application. We'll want to see that you're enthusiastic and motivated to take this course and that you have the potential to benefit from coming to the College. If you have any questions about what is or isn't accepted, please contact our Admissions team.
You will be interviewed to ensure the course is suitable for you. This will most likely be carried out via telephone or at an open day event on campus.
We also welcome applicants who lack institutional qualifications. All such applicants will be interviewed and may be set an appropriate piece of work upon which a judgement will be made, taking into account their academic potential and relevant experience.
International students will need to demonstrate the minimum IELTS score identified for this course in English and will need to have a successful interview. Please contact the College for more information.
What will you learn?
Modules include:
Year 1
The Apprentice: Understanding your coaching profile
Assistant Coach: Preparation and planning
Club Coach: Coaching practice

Year 2
The Apprentice: Developing your coaching profile
Senior Coach: Analysing and performance
Head Coach: Managing the coaching environment

How will you learn?
You will learn on-site at Broomfield Hall through a wide range of lectures, practical work, laboratory work, hands-on experience, and work in sports centres. Our practical-based approach to teaching means you will gain lots of skills you can use in your career to cement your theoretical knowledge. There are practical sessions in which you will be expected to take part and others that you are expected to lead.
The course design allows you to pick themes of interest to you for the basis of your assessments. This makes the course specific to you and your career pathway.
You'll have the opportunity to go on field trips so you can put your learning into practice. Field trips in the past have included visits to a Physiotherapy and Rehabilitation Centre, a Biomechanics Lab and professional sports clubs to observe coaching in the natural environment and to look at the analysis methods used.
You'll also have the chance to do work experience as part of your course by delivering coaching sessions in a further education setting. This is a great way to develop your skills and gain the experience employers are looking for. On this course you'll have a double placement module, where you can apply your practical learning to your studies. You'll get to choose the type of business in which you do your placement, to make sure you get the experience you need for your career. We have links with schools and sports clubs in the local community to develop your coaching experience and enhance your CV.
Attendance is expected to be over 90%. This is linked to Student Finance England maintenance loans which will be put at risk if you drop below this level.
The core higher education academic year will be for a duration of 33 weeks for the purposes of maintenance loans. You will receive a proportion of this time as direct delivery, with any additional time – as deemed appropriate by the programme team and the awarding body – for activities such as induction, tutorials, research, directed study, reading weeks etc. The direct delivery time for this course will be 30 weeks.
What will you need to bring with you?
Course fees are £7000 per year.
Although it is not a prerequisite, it is helpful for students to have their own laptop/tablet to enable them to meet the required independent study demands. Practical sports attire is required in some sessions and it is expected that the student will provide their own. Students also have the opportunity to purchase a departmental uniform to wear during their coaching sessions.
How will you be assessed?
You'll be assessed through a variety of assignments including laboratory-based work, reports, presentations, coaching analysis, essays and practical work. There are no formal exams set for this qualification. External examiners have commented on how innovative our assessments are.
Where next?
On successful completion of the two-year Foundation Degree programme with Derby College Group, you will have the opportunity to complete a final year top-up and achieve a full BA (Hons) in Sport Coaching and Development, Sport and Education or Analysis and Coaching Performance at the University of Derby.
Candidates could also consider further study within teaching – particularly primary education – or could review the opportunities available to them to set up their own coaching company. Coaches are needed at every level of sport participation. Jobs are available in schools, national governing bodies, councils and sports clubs.
This qualification is awarded by the University of Derby.
www.derby.ac.uk
Who do you contact for more information?
Disclaimer
Course Information for Employers
Information for Employers
If you are an employer and would like to know more about the apprenticeships and professional training we deliver or how you can get involved in co-creating and co-delivering the curriculum, please contact us via email on businessenquiries@derby-college.ac.uk, call us on 01332 387 421 or visit our employer pages here.
Career Information
This course could lead to one of these careers...
£0
£0
£0
£0
£0
£0
More Careers Information at: https://www.derby-college.ac.uk/career-pathways
DCG Success Stories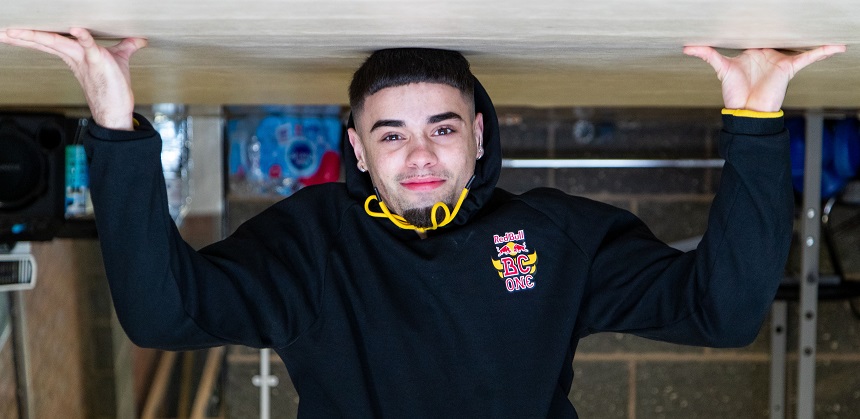 Karam Singh
Former Broomfield student and breaking champion in training for 2024 Olympics
I always say Derby College was such a big thing for me. I gained a lot more from going there than I would have done going anywhere else. Broomfield is where I learnt about my body and that's where the big transformation came. I learnt how to calorie count, manage fitness levels and how to train elite athletes. I've managed to apply it to myself and it's helped me a lot. Derby College helped me to go from amateur to 'professional'. Get Started...
Use our online application form to apply for this course.
Course Information Last Updated On: June 22, 2023 9:04 am