Foundation Degree Software Development (FdSc) – 2 years
This two-year course provides the knowledge base for applicants wishing to pursue or advance their career in the fast-moving digital sector as a software developer.
Course Summary
Subject Area:
IT, Digital Skills and Computer Science
Higher Education
Full Time or Part Time:
FT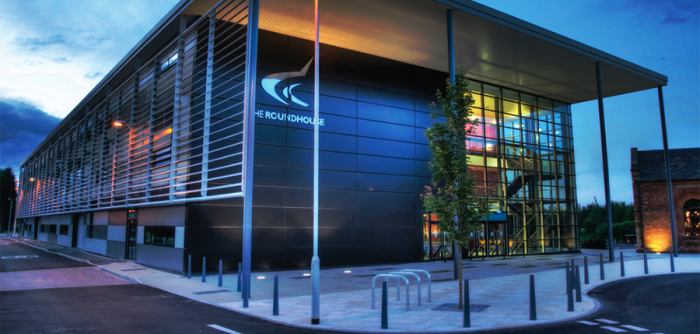 Apply now at: https://www.derby-college.ac.uk/course/foundation-degree-software-development-fdsc-2-years
Course Information for Students
Who is this course for?
This programme is approved through, and forms part of, the University of Derby's School of Computing and Engineering.
The two-year Foundation Degree reviews all aspects of software design.
The programme is delivered by experienced Higher Education lecturers who have had careers within the Digital and IT sector and who can relate this topic using a diverse range of scenarios.
Although you may only be in classes on two or three days per week, there is an expectation that you will spend the equivalent of a further three days in independent study and undertake a period of mandatory employer engagement to support your studies.
This may involve you being invited in on non-timetabled days or working with employers during weekends to fulfil some elements of the course. Please note that classes can take place over traditional half-term holidays that fall within the identified semester weeks.
The course is regulated by the OfS and the qualification is awarded by the University of Derby.
All students have access to the UDO online platform, the Derby College Group Learning Resources Centre, the University of Derby library, and the College's Moodle pages.
Entry Requirements
All applicants will be invited to complete an online interview or site visit at which interviews will take place to discuss their qualifications, experience and any other related topics.
You should have one of the following:
48 UCAS points, with at least 32 preferably coming from a related subject (e.g. ICT or Computer Sciences)
Access to HE qualifications
You will also need:
GCSE English at grades 9-4 (A*- C)
An appropriate competency in maths for higher level study
We also welcome applicants who lack institutional qualifications. All such applicants will be interviewed and may be set an appropriate piece of work upon which a judgement will be made, taking into account their academic potential and relevant experience.
All applicants are subject to approval from the University of Derby.
You will need to be aged 18 or over at the beginning of the course.
What will you learn?
Modules:
Year 1: There are six modules. These are split over two 12-week semesters. You will complete three in the first semester and three in the second semester.
Level
Code
Title
Core/ Option/ Pathway
Pre-requisites
Credits
Level 4
4CM604
Programming
Core
none
20
4CM605
Computational Mathematics
Core
none
20
4CM606
Foundations of Computer and IT Systems
Core
none
20

4CM608

Computer Systems, Data Structures and Data Management
Core
none
20
4CM613
Scripting and Web Technologies
Core
none
20
4CM6xx
Work Based Project
Core
none
20
Year 2: There are six modules. These are split over two 12-week semesters. You will complete three in the first semester and three in the second semester.
Level 5
5CM604
Legal and Ethical Issues in Computing
Core
20
5CM605
Software Engineering
Core
20
5CM606
Data Driven Systems
Core
20
5CM613
IT Product Design
Core
20
5CM614
IT Services and Applications
Core
20
5CC619
Team project
Core
20
You will be expected to undertake a relevant work placement or meaningful employer engagement each academic year.
How will you learn?
You will learn on-site at the Joseph Wright Centre. Your studies are likely to be timetabled over three days, with independent study and research expected across the rest of the week.
Attendance is expected to be no lower that 90%. This is linked to Student Finance England maintenance loans which will be put at risk if you drop below this level.
The core higher education academic year will be for a duration of 33 weeks for the purposes of maintenance loans. You will receive a proportion of this time as direct delivery, with any additional time – as deemed appropriate by the programme team and the awarding body – for activities such as induction, tutorials, research, directed study and reading weeks. The direct delivery time for this course will be 30 weeks.
What will you need to bring with you?
Course fees are £7000 per year.
It is advisable that you have access to your own laptop for research and assignment writing.
Additional trips and visits are usually provided as part of your study programme. However, there may be social or team building opportunities which would incur additional costs. As a University of Derby affiliate, you would be able to access the same events and activities that are offered to Higher Education students there.
How will you be assessed?
You will be assessed using a variety of methods which may include practical and theory exams, reports and assignments, presentations and project work. The assessment methods are designed to review your understanding and knowledge relevant to the sector.
Where next?
The Foundation Degree provides the perfect progression platform for further study on a Top Up Degree.
You may also wish to progress to employment within the sector as a software developer.
This qualification is awarded by the University of Derby. www.derby.ac.uk
Who do you contact for more information?
For more information, contact Derby College Group on 0800 0280289 or enquiries@derby-college.ac.uk
Disclaimer
In line with the Consumer Act and our Student Protection Plan, we reserve the right to close a course if there are insufficient student numbers to make the course financially viable.
Course Information for Employers
Information for Employers
If you are an employer and would like to know more about the apprenticeships and professional training we deliver or how you can get involved in co-creating and co-delivering the curriculum, please contact us via email on businessenquiries@derby-college.ac.uk, call us on 01332 387 421 or visit our employer pages here.
Career Information
This course could lead to one of these careers...
£0
£0
£0
£0
£0
More Careers Information at: https://www.derby-college.ac.uk/career-pathways
DCG Success Stories
Discover how our students have achieved success. Their hard work and dedication to learning has enabled them to succeed in rewarding careers or progress onto higher education. We encourage progress and aspirational outcomes by guiding people onto learning pathways that lead to positive destinations. Our students have gone on to achieve great things since leaving the College. We would like to share some of their inspiring success stories with you. Get Started...
Use our online application form to apply for this course.
Course Information Last Updated On: September 28, 2023 10:37 am