FC – IET Wiring Regs – 18th Edition
The programme is intended to introduce the candidate to a working knowledge of the Wiring Regulations along with a brief overview of the Electricity at Work Regulation
Course Summary
Subject Area:
Construction - Electrical Installation
Adult and Community
Full Time or Part Time:
PT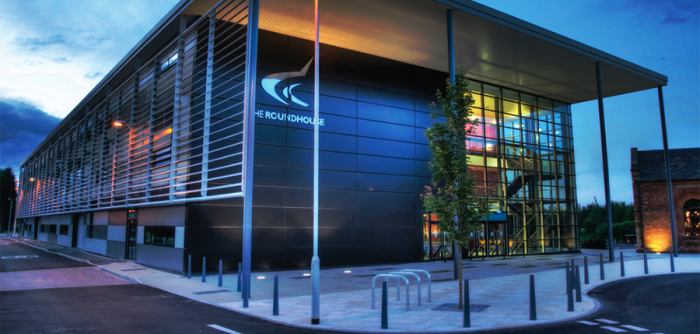 Apply now at: https://www.derby-college.ac.uk/course/fc-iet-wiring-regs-18th-edition
Course Information for Students
Who is this course for?
The 18th edition programme is a short course aimed at anyone involved in the design, construction, inspection and testing of electrical systems. It also leads to a nationally recognised 'must have' qualification for companies seeking to recruit electricians.
Entry Requirements
Previous knowledge of the regulations is not a must. However, a fundamental knowledge of electrical principles is required so that you can complete the course successfully. Further information is available by contacting the College.
What will you learn?
You will study the latest standard of the IEE wiring regulations, including essential subjects such as safety, selection and erection of electrical equipment. Key modules and current amendments are:
Section 1 – Scope, Object and Fundamentals
Section 2 – Definitions
Section 3 – Assessment of General Characteristics
Section 4 – Protection for Safety
Section 5 – Selection and Erection of Equipment
Section 6 – Inspection and Testing
How will you learn?
What will you need to bring with you?
You need a personal copy of BS7671 18th Edition Wiring Regulations which is required to complete the online exam.
Other course materials will be provided.
How will you be assessed?
There is an end-of-course online multiple choice exam. This is completed internally but externally set and marked.
Where next?
Further Study
Apprenticeship in Electro Technical at Level 3
City & Guilds 2391 Inspection and Testing Level 3
City & Guilds 2377 Portable Appliance Testing
Careers
You can progress your career in roles such as:
Electrical Apprentice
Electrical Design Engineer
Who do you contact for more information?
For more information contact Derby College on 0800 0280289 or enquiries@derby-college.ac.uk
Course Information for Employers
Information for Employers
If you are an employer and would like to know more about the apprenticeships and professional training we deliver or how you can get involved in co-creating and co-delivering curriculum, please contact us via email on businessenquiries@derby-college.ac.uk, call us on 01332 387 421 or visit our employer pages here.
Career Information
Sorry - no lmi data
More Careers Information at: https://www.derby-college.ac.uk/career-pathways
DCG Success Stories
Discover how our students have achieved success. Their hard work and dedication to learning has enabled them to succeed in rewarding careers or progress onto higher education. We encourage progress and aspirational outcomes by guiding people onto learning pathways that lead to positive destinations. Our students have gone on to achieve great things since leaving the College. We would like to share some of their inspiring success stories with you. Get Started...
Use our online application form to apply for this course.
Course Information Last Updated On: October 18, 2023 11:36 am