Electrical/Electronic Technical Support Engineer (Degree) Apprenticeship
This is a work-based apprenticeship course designed to help you become a chartered engineer.
Course Summary
Subject Area:
Engineering
Apprenticeships
Full Time or Part Time:
FT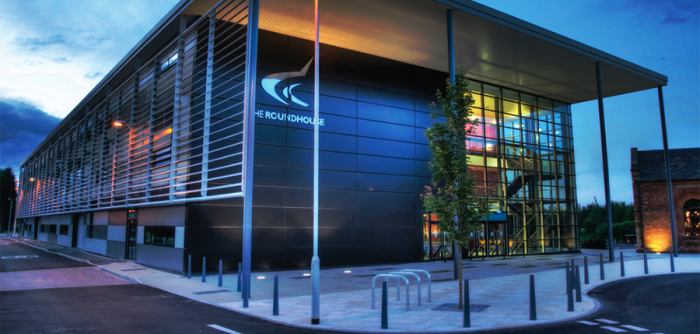 Apply now at: https://www.derby-college.ac.uk/course/electrical-electronic-technical-support-engineer-degree-apprenticeship
Course Information for Students
Who is this course for?
This is a work-based apprenticeship course designed to help you become a chartered engineer. You will study two engineering courses on a day release basis at College over a three-year period. The courses will be a Foundation Degree in Integrated Engineering and a BEng (Hons) in Electrical and Electronic Engineering. You should be in a relevant job role and be employed for 30+ hours per week.
As an electrical and electronic engineer, you will be supporting the manufacturing of new products by bringing them to life and resolving manufacturing problems.
The combination of your university-level courses and your job will enable you to meet a national apprenticeship standard, subject to successful completion of an end-point assessment at the end of your apprenticeship.
Successful completion will normally take three years part time.
In the light of the COVID-19 pandemic we will seek to mitigate risks to health by applying social distancing and other government guidelines and continuing to respond to the changing public health situation through appropriate changes to our courses, services and facilities. Where official guidance or concerns for the health of students and staff demand it, we will review our approach.
We will be welcoming students next academic year. We will also do all we reasonably can to meet the needs of students whose individual circumstances mean that they cannot attend any in-person teaching.
The academic year will start as normal and term dates will not be changed. You are advised to be flexible in your travel plans at this stage and more advice about arrangements for the start of term will follow in July.
Teaching will be delivered by a blend of in-person and online teaching, and we will adapt our timetables, teaching methods, course content and locations for delivery of teaching to achieve this. The balance of the blend will depend on the stringency of social distancing and other regulations in force at the time. Where possible, teaching by seminars, practicals and supervisions will be delivered in person, and it may be possible for teaching to smaller groups to be given on this basis. The size of the face-to-face contact groups will be determined by the capacity of rooms allocated on the timetable, and also the activity taking place within the room. If large-scale whole-class teaching in person becomes permissible, then the DCG Engineering Academy will reintroduce it as soon as possible.
Research and learning facilities: It is our aim that all students who need them for their studies and research will have sufficient and suitable access to practical facilities, libraries and other facilities, subject to the restrictions of social distancing.
Minimising risk: all University and College buildings will be risk assessed and managed on an ongoing basis, following government guidelines and advice. This may involve managing how we all enter and leave buildings to allow for social distancing, reducing numbers of people allowed into a building or area, appropriate cleaning regimes, altered timings of events and any other measures considered appropriate to mitigate risk of exposure to Covid-19. We will promote health and infection control measures across the rooms used by the DCG Engineering Academy, and communicate and implement changes to any of these measures resulting from local lockdown requirements as required.
Support: the DCG Engineering Academy will offer you pastoral support in many forms; the University additionally provides centralised student support, including the availability of study coaches.
Entry Requirements
In order to optimise success, candidates will typically have five GCSEs at grade C or above, including Mathematics, English and a Science, Technology or Engineering-related subject, as well as A-levels at grade C or above in both a Mathematical-based subject and a Science, Technology, Engineering or additional Mathematics-related subject, or 90+ credits in an Engineering BTEC.
The Product Design and Development Technician Apprenticeship also provides a potential preparation route for this apprenticeship.
What will you learn?
Course content for the Foundation Degree will include:
Engineering Principles
Engineering Maths and Science
Computing for Engineers
Business and Project Management
Machines and Drives
Introduction to PLCs
Course content on the degree course will include:
Electrical Power Systems
Automation and Robotics
Control Systems
Project Management
Final Project
How will you learn?
The apprenticeship will be delivered in the workplace and on-site.
What will you need to bring with you?
Nothing additional is required.
How will you be assessed?
You will be assessed by a mixture of assignment-based coursework and exams.
Where next?
Further Study
You can advance to a higher degree at university.
Careers
Design Engineer
Project Manager
Who do you contact for more information?
For more information contact Derby College on 0800 0280289 or enquiries@derby-college.ac.uk
Is there any financial support available?
Course Information for Employers
Apprenticeship summary
During the foundation stage, the apprentice must develop a solid grasp of the core engineering skills. These skills will prepare them for the workplace in demonstrating that they have the required manual dexterity to do their core role. The competencies required are transferable and can be built upon over time. The skills required are:
How to comply with statutory requirements and stringent organisational safety requirements
Producing components using hand fitting techniques
Producing electrical or electronic drawings using a Computer Aided Design (CAD) system
Preparing and using lathes, milling and other general or specialist machines and high-tech equipment
Wiring and testing electrical equipment, assembling and testing electronic circuits
Using computer software packages to assist with engineering activities
Producing engineering project plans
Maintaining and improving electrical equipment/systems
During the development stage, they will hone their professional engineering skills, along with skills in experimental/new product development, component investigation regarding costing, supplier support and design, development and test engineering. With all of these skills, they will be using a well–planned, logical and systematic approach.
On successful completion of the above, the apprentice will then progress to develop their skills in:
Project management in undertaking engineering activities
Producing and working to engineering specifications and briefs, presenting and technical problem solving
Scheduling and managing engineering activities
Electrical/electronic product manufacturing and testing
Demonstrating technical and commercial management in planning and managing tasks and resources
Are they any entry requirements for my apprentice?
Individual employers will set the selection criteria for their apprenticeships. In order to optimise success, candidates will typically have five GCSEs at grade C or above, including Mathematics, English and a Science, Technology or Engineering-related subject, as well as A-levels at grade C or above in both a Mathematical-based subject and a Science, Technology, Engineering or additional Mathematics-related subject, or 90+ credits in an Engineering BTEC at Level 3.
What is required from the employer in the workplace?
Apprentices must be employed in a suitable job role for 30+ hours per week.
Behaviours expected within the role
Modern high-value engineering organisations require their apprentices to have a set of occupational behaviours that will ensure success both in their current and future roles and in meeting the overall company objectives. These required behaviours include:
Safety mindset: This occupation sits within an industry with a high level of safety critical activities. There has to be strict compliance and a disciplined and responsible approach to manage, mitigate and avoid risk.
Strong work ethic: Positive attitude, motivated by the engineering industry, dependable, ethical, responsible and reliable.
Logical approach: Able to structure a plan and develop activities following a logical thought process, but also able to quickly "think on their feet" when working through them.
Problem solving orientation: Identifies issues quickly, enjoys solving complex problems and applies appropriate solutions. Has a strong desire to push to ensure the true root cause of any problem is found and a solution identified which prevents further recurrence.
Quality focus: Follows rules, procedures and principles in ensuring work completed is fit for purpose and pays attention to detail/error checks throughout activities.
Personal responsibility and resilience: Motivated to succeed, accountable and persistent to complete tasks.
Clear communicator: Uses a variety of appropriate communication methods to give/receive information accurately, and in a timely and positive manner.
Team player: Not only plays own part but is also able to work and communicate clearly and effectively within a team and interacts with/ helps others when required. In doing so, applies these skills in a respectful and professional manner.
Applies Lean Manufacturing Principles: Continuous improvement in driving effectiveness and efficiency.
Adaptability: Able to adjust to different conditions, technologies, situations and environments.
Self-Motivation: A 'self-starter' who always wants to give their best, sets themselves challenging targets and can make their own decisions.
Willingness to learn: Wants to drive their continuous professional development.
Commitment: Able to commit to the beliefs, goals and standards of their own employer and to the wider industry and its professional standards.
What qualification will my apprentice gain?
Foundation Degree in Integrated Engineering
BEng (Hons) Electrical and Electronic Engineering
What will the assessment look like?
Assessment is via coursework and exams.
Will my apprentice need to come into college?
The apprenticeship entails day release for three years.
Is there any specialist equipment required?
Nothing additional is required.
What progression can my apprentice expect after completion of their apprenticeship?
They can advance to a higher engineering degree.
What job roles will this apprenticeship be suitable for?
Design Engineer
Project Manager
Will the college help me find an apprentice?
You may already have someone in your organisation or someone has come to you direct asking for an apprenticeship, but if you don't we have a free recruitment service to help you hire the best candidate for your organisation from our talent pool and external advertising through social media and the national apprenticeship services website
Contact us
If you are an employer and you would like to know more, please email businessenquiries@derby-college.ac.uk or call 01332 387421
Career Information
This course could lead to one of these careers...
Design and Development Engineers
£43545
More Careers Information at: https://www.derby-college.ac.uk/career-pathways
DCG Success Stories
Discover how our students have achieved success. Their hard work and dedication to learning has enabled them to succeed in rewarding careers or progress onto higher education. We encourage progress and aspirational outcomes by guiding people onto learning pathways that lead to positive destinations. Our students have gone on to achieve great things since leaving the College. We would like to share some of their inspiring success stories with you. Get Started...
Use our online application form to apply for this course.
Course Information Last Updated On: August 23, 2022 10:54 am