Diploma in Travel and Tourism – Level 3
This two-year course will give you an in-depth understanding of the travel and tourism industry. It will prepare you for securing and working in a wide variety of roles within an airport, airline or other parts of the sector.  In addition, you can study for a GCSE resit in Maths.
Course Summary
Subject Area:
Travel and Tourism
School Leaver - Vocational/Technical
Full Time or Part Time:
FT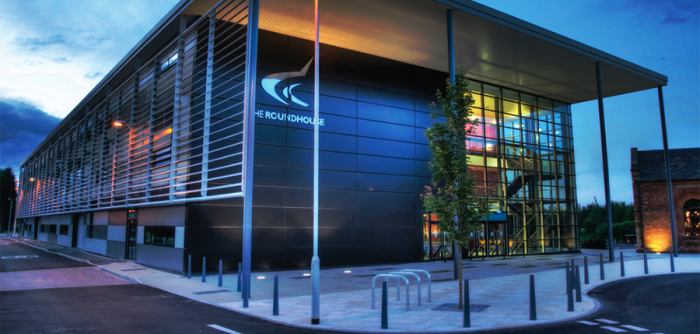 Apply now at: https://www.derby-college.ac.uk/course/diploma-in-travel-and-tourism-level-3
Course Information for Students
Who is this course for?
This two-year course will give you an in-depth understanding of the travel and tourism industry. It will prepare you for working in a wide variety of different roles within this broad sector. You may have an interest in passenger transport, airports and aviation, the tourist economy, conferences and events, marketing and promotion, accommodation services and customer service or in roles such as holiday rep, travel agent and cabin crew.
You will hear from guest speakers representing some of the largest air travel organisations. The course also includes mock interviews and work placements with Agiito, Jurys Inn and Derby Museums, to name but a few.
In the first year of the course you will study an Extended Certificate before moving on to the Diploma in Year Two. Where required, you can resit your GCSE Maths to ensure a high grade achievement.
Entry Requirements
You will need the majority of your GCSEs to be at grade 4 or above, including English at grade 4 or better. Students with a grade 2 or 3 in Maths will also study for their resit exam in this subject.
Alternatively, students with a Level 2 Merit grade in a Travel and Tourism/Cabin Crew or related qualification and a grade 4 GCSE in English will be considered. A keen interest in the subject is essential, so too is a customer focussed outlook.
What will you learn?
You will learn about a wide range of subjects. Each will have a number of assessments which will contain a range of Pass, Merit and Distinction criteria.
You will cover a variety of units over two years, for example:
The World of Travel and Tourism*
Global Destinations*
Principles of Marketing in Travel and Tourism
Visitor Attractions
Conferences and Events
Managing the Customer Experience
Travel and Tourism Enterprises
Sustainable Tourism
*These involve externally set assessments.
GCSE Maths will be assessed through a series of national exams held in May/June.
How will you learn?
This course will be delivered at the Roundhouse campus.
Students will have face-to-face lessons for 3-4 days per week. It is expected that time will be prioritised away from College in order to keep up to date with assessments, research and further study.
What will you need to bring with you?
All students are expected to wear a blue blazer/tailored jacket and white collared shirt while attending lessons. They should also have smart shoes and matching tailored skirt or trousers for work placements, interviews and visits.
Students may be able to secure financial support towards the cost of the uniform.
There will also be a nominal charge for selected trips and visits. In previous years students have travelled to London's major attractions, airports and passenger transport hubs, local visitor attractions, conferences and tourist destinations.
Students are advised to have their own laptop or device to aid their studies during their time at College.
How will you be assessed?
Assessments will be carried out using a variety of methods including role play, presentations, essays, case studies and activities.
Students will need to have good time management and organisation skills in order to meet the ongoing assessment deadlines successfully.
Two units involve externally set exams.
GCSE Maths will be assessed through a series of national exams in May/June.
Where next?
Further Study
On completion of the Diploma, you may wish to continue for a third year to complete the Extended Diploma and increase your UCAS points in order to continue your studies into higher education.
Careers
There are opportunities to secure a wide variety of job roles with an airport operator, airline or the wider aviation industry. The skills gained are also relevant for many other roles within the travel industry. Indeed, the transferable skills you develop on this course will be beneficial for customer facing roles in a range of industry sectors.
Who do you contact for more information?
Course Information for Employers
Information for Employers
If you are an employer and would like to know more about the apprenticeships and professional training we deliver or how you can get involved in co-creating and co-delivering the curriculum, please contact us via email on businessenquiries@derby-college.ac.uk, call us on 01332 387 421 or visit our employer pages here.
Career Information
This course could lead to one of these careers...
£0
£0
£0
£0
£0
£0
£0
£0
£0
£0
£0
£0
£0
£0
£0
£0
£0
£0
£0
£0
£0
£0
£0
£0
£0
£0
£0
£0
£0
£0
£0
More Careers Information at: https://www.derby-college.ac.uk/career-pathways
DCG Success Stories
Discover how our students have achieved success. Their hard work and dedication to learning has enabled them to succeed in rewarding careers or progress onto higher education. We encourage progress and aspirational outcomes by guiding people onto learning pathways that lead to positive destinations. Our students have gone on to achieve great things since leaving the College. We would like to share some of their inspiring success stories with you. Get Started...
Use our online application form to apply for this course.
Course Information Last Updated On: September 28, 2023 10:48 am