Diploma in Barbering Level Two (standalone)
The units in this qualification focus on the essential skills that you as a learner need to develop as a barber.
Course Summary
Adult and Community
Full Time or Part Time:
PT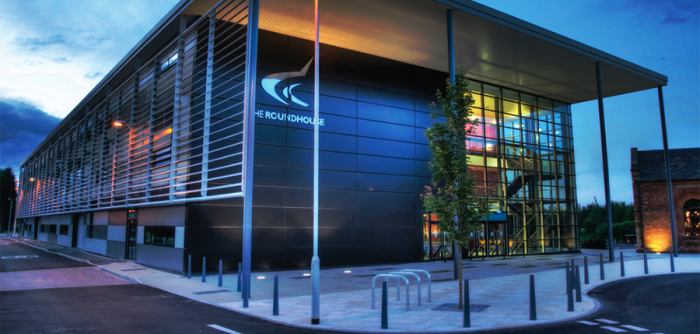 Apply now at: https://www.derby-college.ac.uk/course/diploma-in-barbering-level-two-standalone-3
Course Information for Students
Who is this course for?
The units in this qualification focus on the essential skills that you as a learner need to develop as a barber. The course will train you in shampooing and conditioning hair, basic cutting, consultation, and the essentials in cutting facial hair. There is a range of challenging optional units to develop your skills further.
There will be opportunities to attend classroom delivery sessions if required.
This course is standalone only.
Entry Requirements
You should be working in a barbers on a voluntary or employed basis.
What will you learn?
Knowledge
The student will understand:
Industry codes of practice
Self-management
Personal presentation
Verbal communication
Client care
Health and safety
Legislation and practice
Legal and organisational requirements
Skills
The student will be able to:
Shampoo, condition and treat the hair and scalp
Cut hair using barbering techniques
Style and finish men's hair
Cut facial hair into shape
Provide shaving services
Behaviours
Demonstrate professionalism and a passion for the industry
Show a positive attitude and team working skills
Have a willingness to learn
Meet organisational and industry standards of appearance
Adhere to professional ethics
Understand health and safety, legislation and practice, legal and organisational requirements
Deliver good customer service
How will you learn?
This course will be delivered on-site.
What will you need to bring with you?
There are Level 2 costs of £1,200 which can be paid in instalments.
You need a laptop to access your e-portfolio and you should have barbering equipment.
How will you be assessed?
Portfolio of Evidence
The following are acceptable forms of portfolio evidence and the most appropriate forms will be selected for each unit:
Observation
Products evidence
Witness testimony
Reflective accounts
Professional discussion
Projects and assignments
Case studies
Where next?
Progression
This qualification will provide progression opportunities to other qualifications such as a:
Barbering Level 3 Advanced Apprenticeship
Hairdressing Level 2 Apprenticeship
Who do you contact for more information?
For more information contact Derby College on 0800 0280289 or enquiries@derby-college.ac.uk
Course Information for Employers
Information for Employers
If you are an employer and would like to know more about the apprenticeships and professional training we deliver or how you can get involved in co-creating and co-delivering curriculum, please contact us via email on businessenquiries@derby-college.ac.uk, call us on 01332 387 421 or visit our employer pages here.
Career Information
This course could lead to one of these careers...
£0
£0
More Careers Information at: https://www.derby-college.ac.uk/career-pathways
DCG Success Stories
Discover how our students have achieved success. Their hard work and dedication to learning has enabled them to succeed in rewarding careers or progress onto higher education. We encourage progress and aspirational outcomes by guiding people onto learning pathways that lead to positive destinations. Our students have gone on to achieve great things since leaving the College. We would like to share some of their inspiring success stories with you. Get Started...
Use our online application form to apply for this course.
Course Information Last Updated On: November 1, 2023 1:30 pm