Certificate in British Sign Language – Level 2
**This course may be free if you are on benefits or a low income.** The BSL Level 2 Award is accredited by Signature, the UK's leading award body for Sign Language qualifications, and is designed for learners who have achieved BSL Level 1 and wish to develop their BSL skills further.
Course Summary
Subject Area:
Community Learning
Adult and Community
Full Time or Part Time:
PT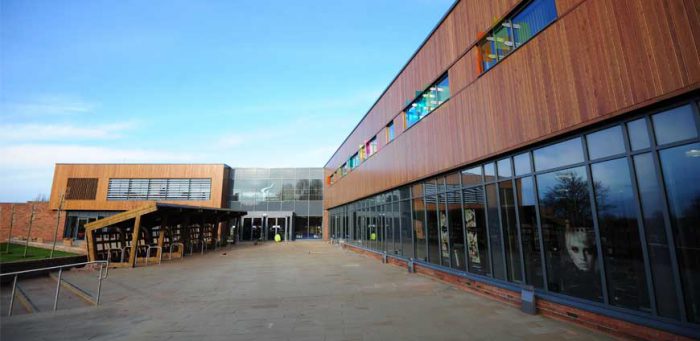 Apply now at: https://www.derby-college.ac.uk/course/certificate-in-british-sign-language-level-2
Course Information for Students
Who is this course for?
**This course may be free if you are on benefits or a low income.**
The Level 2 Certificate in British Sign Language is suitable for those who:
wish to achieve language skills at an intermediate level to improve communication with Deaf people
are Deaf and wish to gain a qualification in their native language
are colleagues of Deaf people
Entry Requirements
Candidates are required to have achieved BSL Level 1 (or have sufficient basic fluency).
You will complete an assessment at interview to ensure you meet the correct level.
What will you learn?
The Level 2 Certificate follows Signature's British Sign Language Level 2 syllabus which is split into three themes. This focuses on further development of skills acquired at Level 1. Themes include: food and drinks, holiday and travel, shopping and spending.
This will allow you to achieve the following:
Understand routine conversations in BSL
Take part in routine conversations in BSL
Demonstrate basic BSL word order
Demonstrate and understand non-manual features
Use and understand fingerspelling
How will you learn?
You will learn in a classroom setting by taking part in individual, pair and group work.
What will you need to bring with you?
You need a folder, notebook, pen and glasses to see PowerPoints or videos.
How will you be assessed?
BSL will be assessed in three separate parts:
A multi-choice question after watching a story
Two video-recorded assessments to assess signing skills
Where next?
Learners may wish to study a British Sign Language Level 3 qualification or use their skills at work or in everyday life.
Who do you contact for more information?
For more information, contact Derby College Group on 0800 0280289 or enquiries@derby-college.ac.uk
Course Information for Employers
Information for Employers
If you are an employer and would like to know more about the apprenticeships and professional training we deliver or how you can get involved in co-creating and co-delivering the curriculum, please contact us via email on businessenquiries@derby-college.ac.uk, call us on 01332 387 421 or visit our employer pages here.
Career Information
Sorry - no lmi data
More Careers Information at: https://www.derby-college.ac.uk/career-pathways
DCG Success Stories
Discover how our students have achieved success. Their hard work and dedication to learning has enabled them to succeed in rewarding careers or progress onto higher education. We encourage progress and aspirational outcomes by guiding people onto learning pathways that lead to positive destinations. Our students have gone on to achieve great things since leaving the College. We would like to share some of their inspiring success stories with you. Get Started...
Use our online application form to apply for this course.
Course Information Last Updated On: September 5, 2022 9:15 am