Certificate in Assessing Vocational Achievement (Flexible Location) – Level 3
Assessing occupational and vocational competence is a critical role in education and training
Course Summary
Subject Area:
Teacher Training, Coaching and Mentoring
Adult and Community
Full Time or Part Time:
PT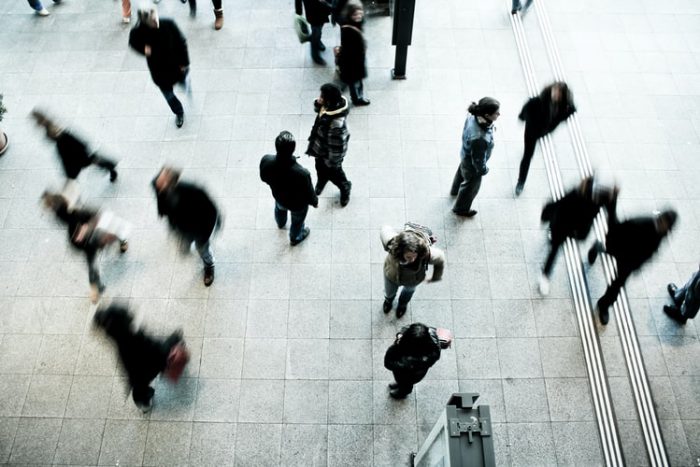 Apply now at: https://www.derby-college.ac.uk/course/certificate-in-assessing-vocational-achievement-flexible-location-level-3
Course Information for Students
Who is this course for?
Assessing occupational and vocational competence is a critical role in education and training and achieving this qualification will ensure quality assurance within the assessment process. It involves supporting students and assessing their work-based competence to enable them to achieve their qualification.
The course will be delivered via workshops and 1-1 tutorials, all on a flexible basis, to suit your needs. Your assessor will visit you in the workplace every three to four weeks and provide advice, guidance and support to enable you to collect evidence to achieve the qualification.
What are the benefits?
Gain a recognised qualification in assessment, which is required by many awarding bodies
Develop your knowledge and understanding of assessment and evidence your commitment to this
Embed best practice in assessment
Contribute to increased efficiency and effectiveness of assessment within your organisation
Entry Requirements
Evidence of a qualification, at an appropriate level, and relevant up-to-date experience in your vocational/subject-specialism
Be in a position to follow your organisation's policies and procedures
Access to at least two students who are completing a work-based qualification
Access to an allocated countersigning Assessor/Mentor and a qualified Internal Verifier within the area you are assessing so that they can give you further support
What will you learn?
The course design enables you to become an excellent assessor/apprenticeship trainer. It develops your knowledge, skills and professional behaviours holistically. The specific units that you work towards are:
Understanding the Principles and Practice of Assessment
Assess Occupational Competence in the Work Environment
Assess Vocational Skills, Knowledge and Understanding
How will you learn?
This course will be delivered on-site.
What will you need to bring with you?
You will need to provide stationery.
How will you be assessed?
You will be assessed via a portfolio of evidence to prove competency and good practice. This will include you gathering naturally occurring evidence, professional discussions and observations of assessments you conduct with your learners. You will develop an e-portfolio (Onefile).
Where next?
You will implement what you have learnt in the workplace and improve your practice as an assessor. You can develop your skills to enable effective assessment with the new Apprenticeship Standards and End-point Assessment. You will have the ability to reflect on and select appropriate assessment methods to apply in dynamic or diverse workplace environments.
You can also progress to the following qualifications:
An Internal Verifier Award (Level 4)
A Train the Trainer course
A Level 3 Award or Level 4 Certificate in Education and Training, if your role involves delivery to groups of learners alongside your assessing role
A full teaching qualification, such as Cert Ed or PGCE if your role develops into teaching/training
A coaching course
An Advanced Apprenticeship – Assessor-Coach (Level 4)
Who do you contact for more information?
For more information contact Derby College on 0800 0280289 or enquiries@derby-college.ac.uk
Course Information for Employers
Information for Employers
If you are an employer and would like to know more about the apprenticeships and professional training we deliver or how you can get involved in co-creating and co-delivering curriculum, please contact us via email on businessenquiries@derby-college.ac.uk, call us on 01332 387 421 or visit our employer pages here.
Career Information
This course could lead to one of these careers...
Vocational and Industrial Trainers and Instructors
£30311
More Careers Information at: https://www.derby-college.ac.uk/career-pathways
DCG Success Stories
Discover how our students have achieved success. Their hard work and dedication to learning has enabled them to succeed in rewarding careers or progress onto higher education. We encourage progress and aspirational outcomes by guiding people onto learning pathways that lead to positive destinations. Our students have gone on to achieve great things since leaving the College. We would like to share some of their inspiring success stories with you. Get Started...
Use our online application form to apply for this course.
Course Information Last Updated On: October 18, 2021 1:37 pm