BSc (Hons) Animal Management (Top Up) – 1 year
If you have a passion for working with animals, you will discover a wide choice of occupations in the thriving animal management sector. By building on skills and knowledge developed during your HND or foundation degree studies, you will be well placed to pursue a new career, consider self-employment or progress in your existing role.
Course Summary
Subject Area:
Animal Care
Higher Education
Location:
Broomfield Hall
Full Time or Part Time:
FT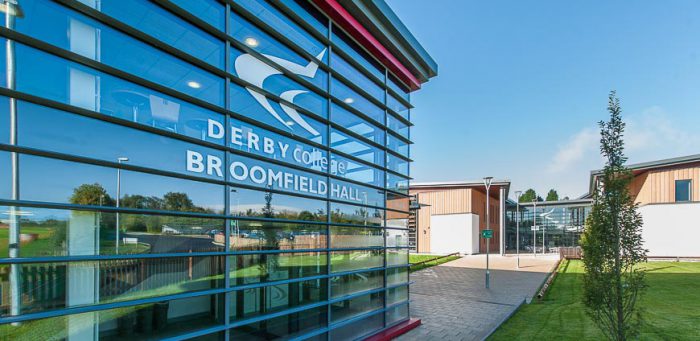 Apply now at: https://www.derby-college.ac.uk/course/bsc-hons-animal-management-top-up-1-year
Course Information for Students
Who is this course for?
If you have a real passion for working with animals, you will discover a wide choice of occupations in the thriving and varied animal management sector. By building on the skills and knowledge developed during your HND or foundation degree studies, you will be in an excellent position to either pursue a new career, consider self-employment or progress in your existing role.
This one-year top-up course consists of five modules designed to reflect the diverse nature of animal management. These will be delivered through engaging lectures and practical studies in our laboratories and on-site animal unit.
Your learning will be supported by our highly qualified teaching team who have a wealth of academic and professional experience in many specialist areas. Guest speakers will also ensure that you receive the most up-to-date professional experience and knowledge. This will be enhanced further through field trips (mandatory and voluntary) to enable you to apply theory to practice.
Delivered at our Broomfield Hall campus, the course includes 15 hours of taught material each week with a minimum of 15 hours of expected self-study.
This course is regulated by OfS and the qualification is awarded by the University of Derby. Upon completion, you will achieve a Bachelor of Science degree from the University.
All students benefit from access to the UDO online platform, the Derby College Learning Resources Centre, the University of Derby library, and the College's Moodle pages.
The programme will run with a minimum of six students. In 2020-21 we enrolled ten students on this programme.
The core higher education academic year will be for a duration of 33 (thirty three) weeks for the purposes of maintenance loans. You will receive a proportion of this time as direct delivery, with any additional time – as deemed appropriate by the programme team and the awarding body – for activities such as induction, tutorials, research, directed study, reading weeks etc. The direct delivery time for this course will be 26 weeks.
Entry Requirements
You should have attained a Merit grade (2:2) or higher from a foundation degree or HND in a relevant subject.
You will also need four GCSEs at grades 9-4 (A*-C), or the equivalent, to include English, Maths and Science.
All applicants will be invited to an interview to discuss their qualifications, experience and any other related issues.
You will need to be aged 18 or over at the beginning of the course.
All applicants are subject to approval from the University of Derby.
What will you learn?
Modules are:
Animal Interactions, Law and Ethics (20 credits)
This module aims to develop students' understanding of the psychology of the human-animal bond and how human actions can conflict with animal welfare and rights. Students will analyse the difficulties faced when considering ethical dilemmas involving animals. Finally, students will consider how and why laws involving animals have changed and evaluate the impacts that policies and legislation have on animal welfare.
Recent Developments in Animal Welfare Science (20 credits)
Dogs and cats are among the most popular companion animals in the UK. This module will critically analyse human relationships with these animals from domestication to modern day use.
Creating and Managing Animal Training Programmes (20 credits)
This module is designed to give students the opportunity to develop, implement and evaluate a training course based on scientific approaches. There will be an emphasis on the underpinning theories of animal learning and cognitive behaviour. Throughout, students will analyse factors affecting the progress of training courses and the importance of flexibility and record keeping.
Setting up a Successful Animal Business Enterprise (20 credits)
Nearly 50% of the workforce in the land-based sector is self-employed. The aim of this module is to provide students with the knowledge and practical skills required to set up and run a small business enterprise in the animal industry.
Independent Animal Research Project (40 credits)
Students will conduct an in-depth investigation into a specific aspect of their course of study. This research may be developed from elements of the course, linked to the student's individual interests or to areas where they may wish to seek future employment. Completion of this unit will enhance students' understanding of the techniques used in the formulation of research projects, typical research methodologies and formats of presentation.
How will you learn?
This course will be delivered on-site.
What will you need to bring with you?
Entrance costs to various visitor attractions, such as zoos, to support your studies will be required at the time of each visit. The anticipated total costs will be approximately £40 for the duration of the course.
You will be required to purchase a Derby College Group polo shirt for practicals, plus a lab coat and steel toe cap boots (circa £75).
How will you be assessed?
While on the course, you will be assessed using a variety of methods including assignments, practical work, reports, group presentations and poster presentations. All formative and summative assessment methods have been designed to focus on skills specific to the industry while incorporating key transferable skills.
Where next?
Upon successful completion of this one-year course, you will be equipped with the knowledge and skills to either pursue a new career or advance an existing one in a wide variety of animal management fields.
The course will provide excellent practical skills, enabling you to develop necessary industrial experience with a wide variety of animal species. It will also equip you with experience of independent research and an opportunity to develop a business proposal should you wish to embark on an entrepreneurial endeavour or become self-employed.
This course also provides an ideal platform to study Level 7 (masters) courses specialising in a wide variety of subjects such as Conservation, Animal Management or Animal Behaviour.
This qualification is awarded by the University of Derby.
www.derby.ac.uk
Who do you contact for more information?
For more information, contact Derby College Group on 0800 0280289 or enquiries@derby-college.ac.uk
Disclaimer
Course Information for Employers
Information for Employers
If you are an employer and would like to know more about the apprenticeships and professional training we deliver or how you can get involved in co-creating and co-delivering the curriculum, please contact us via email on businessenquiries@derby-college.ac.uk, call us on 01332 387 421 or visit our employer pages here.
Career Information
This course could lead to one of these careers...
£0
£0
More Careers Information at: https://www.derby-college.ac.uk/career-pathways
DCG Success Stories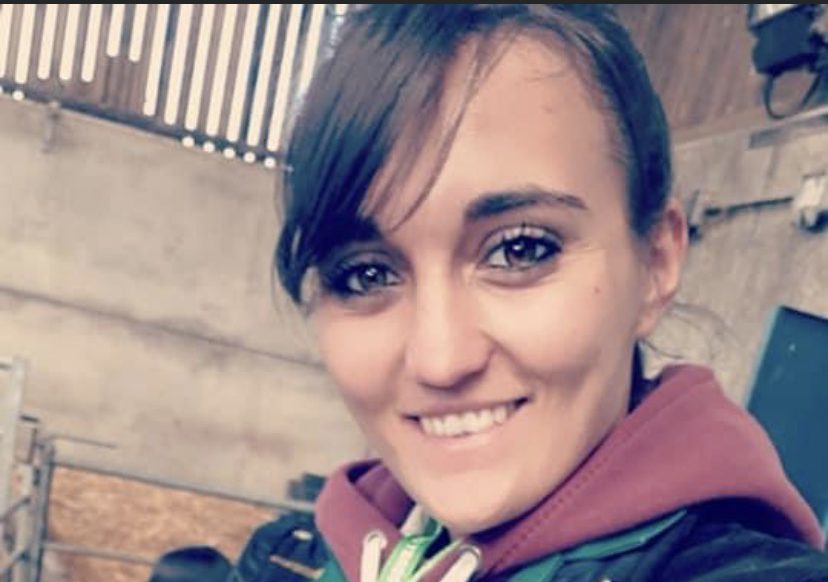 Sabrina Tracey
BSc Animal Management student hopes to work with assistance dogs
I like the way are lecturers push us to do our best but in other ways they aren't too strict with us and are understanding. I'm not very academic and wasn't sure if I'd be able to go on the BSc course because I didn't have maths. It was OK though as one of our lecturers, Stacey, arranged for me and another girl to go to the Roundhouse once a week to do maths so we'd have the qualifications we needed.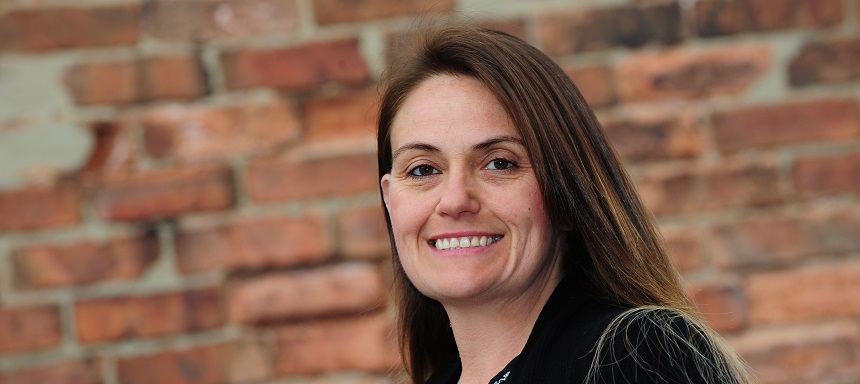 Kim Leder
Mature student Kim aims for degree
The horses responded really well and the difference was quite noticeable. When I got the grades back, I'd got a distinction which was great. Hopefully after my degree I'll be able to start my own business. Get Started...
Use our online application form to apply for this course.
Course Information Last Updated On: October 26, 2023 3:46 pm