BA (Hons) Security and Offender Management (Top Up)
This one-year top-up programme has evolved in response to the expanding nature of work in the criminal justice agencies in the public and private sectors.
Course Summary
Subject Area:
Public Services and Security
Higher Education
Location:
Broomfield Hall
Full Time or Part Time:
FT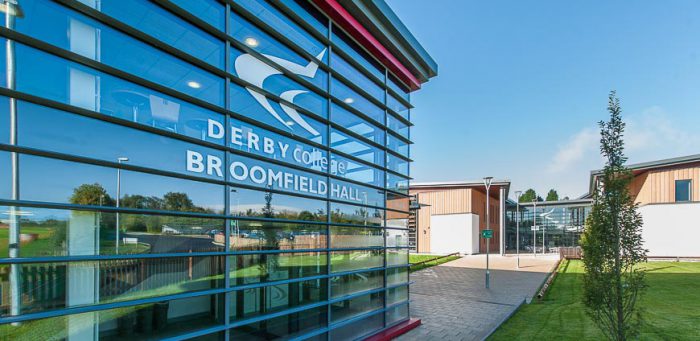 Apply now at: https://www.derby-college.ac.uk/course/ba-hons-security-and-offender-management-top-up
Course Information for Students
Who is this course for?
Its aim is to address the skills and knowledge gap faced by the private and voluntary sectors tendering for and delivering these services.
This is a unique programme where you will not only learn about the significance of Her Majesty's Prison and Probation Service (HMPPS) but also gain an understanding of how the service, working together with the police, ensures public protection and security. This includes the management of violent, sexual and mentally disordered offenders both within the custodial environment and the community, and the provision of interventions to reduce re-offending and lower recidivism rates.
This is a full-time course with around two days per week scheduled for taught sessions including lectures and seminars. Therefore it is expected that you will use the remainder of the time for your independent study and work placement.
The programme learning outcomes seek to improve your employability by developing your critical thinking and analytical skills, your scholarship, and your intellectual skills – all of which are transferable. We encourage a focus on independent learning to solve real-life projects. These skills will equip you for a wide range of careers in the security and offender management industry.
The course will run with a minimum of eight students. In 2020-21 we enrolled 14 students on this programme.
This course is delivered at the Broomfield Hall campus on two days per week.
It is regulated by the OfS and the qualification is awarded by the University of Derby.
All students have access to the UDO online platform, the Derby College Learning Resources Centre, the University of Derby library, and the College's Moodle pages.
Entry Requirements
All applicants will be invited to an interview to discuss their qualifications, experience and any other related issues.
You should have one of the following:
A Foundation Degree in a relevant subject such as Criminal Justice or Public Services – students must have attained 120 credits at Level 5
A HND in Public Services or the equivalent
You will also need:
GCSE English and Maths at grades 9-4 (A*- C) or the equivalent
Students wishing to progress from any other Level 5 qualification in a relevant subject will be considered on their own merit following a full mapping exercise.
We also welcome applicants who lack institutional qualifications. All such applicants will be interviewed and may be set an appropriate piece of work upon which a judgement will be made, taking into account their academic potential and relevant experience.
All applicants are subject to approval from the University of Derby.
What will you learn?
Modules include:
Mentally Disordered Offenders
Security, Public Protection and Safer Custody Arrangements
Interventions to Reduce Offending
Sexual Violence, Exploitation and Abuse
Independent Research Project (Dissertation)
It is expected that students will undertake around 72 hours of work placement or experience to enhance their overall employability skills.
How will you learn?
What will you need to bring with you?
You need stationery and a USB flash drive. Having your own laptop is essential.
Additional trips and visits are usually provided as part of your study programme. However, there may be social or team building opportunities which would incur additional costs of around £15-20.
The fee for this one-year course is £6500.
How will you be assessed?
The degree will be assessed through a range of assignments and exams which include essays, presentations, case studies, assessment reports, independent research projects and practical activities.
Where next?
On successful completion of the programme, students may choose to extend their studies and progress to other higher education provision such as a postgraduate course, provided that they meet the minimum threshold of that particular programme.
Alternatively, they may wish to seek employment in security and offender management related careers, such as the police service, probation services, prison service, social work or youth offending agencies. Some of these fields may require further study. The BA (Hons) (Top Up) meets the entry criteria for the degree holder route for joining the police service. There is also the option of pursuing a career within the voluntary sector, working in areas such as the rehabilitation of offenders or with victims.
This qualification is awarded by the University of Derby. www.derby.ac.uk
Who do you contact for more information?
For more information contact Derby College on 0800 0280289 or enquiries@derby-college.ac.uk
Course Information for Employers
Information for Employers
If you are an employer and would like to know more about the apprenticeships and professional training we deliver or how you can get involved in co-creating and co-delivering curriculum, please contact us via email on businessenquiries@derby-college.ac.uk, call us on 01332 387 421 or visit our employer pages here.
Career Information
This course could lead to one of these careers...
Elementary Security Occupations n.e.c.
£21975
Security Guards and Related Occupations
£21349
Protective Service Associate Professionals n.e.c.
£33735
Welfare Professionals n.e.c.
£34265
Managers and Proprietors in Other Services n.e.c.
£35259
Fire Service Officers (Watch Manager and Below)
£37110
More Careers Information at: https://www.derby-college.ac.uk/career-pathways
DCG Success Stories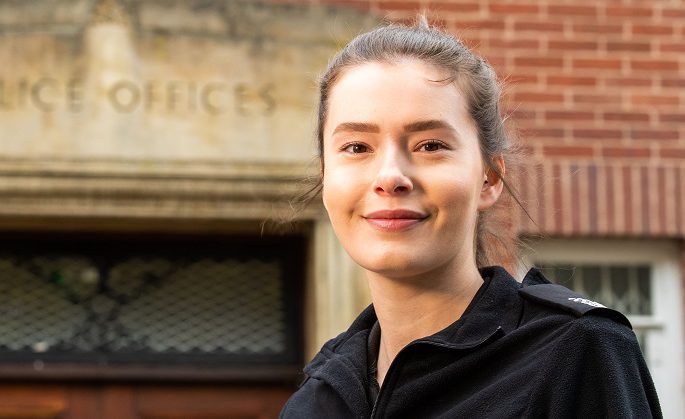 Charis Oliver
Trainee police officer Charis found DCG degree course invaluable
What I learned on the BA (Hons) course definitely gave me an advantage, especially when I was applying to join the police. Literally thousands of people apply every year so there's huge competition for probationary training places and the selection process is rigorous. I practised for months and months before my interviews.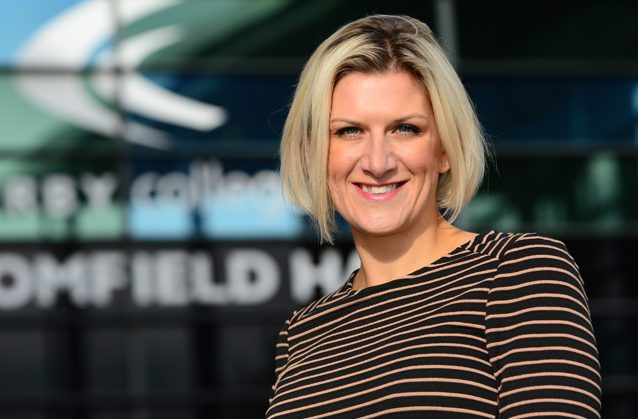 Lisa Pipes
Support of "passionate" lecturers inspires mum-of-four to a degree
The lecturers are very passionate about what they do, and it really shows. Nothing is too much trouble. I'd always wanted to get a degree – a cap and gown and all that! – but I think as you get older you put obstacles in the way. But if I can do it with four kids, I guess it shows it's possible for most people. I made sure I made time for the kids and worked on my studies around them. I was a single mum and I also got remarried – so all sorts was going on. I'd recommend Derby College, particularly if you are trying to juggle bringing up a young family. Get Started...
Use our online application form to apply for this course.
Course Information Last Updated On: October 18, 2021 1:46 pm