Award in Introduction to Counselling Skills – Level 2
Learn the basic counselling skills of listening and responding in helping roles
Course Summary
Adult and Community
Full Time or Part Time:
PT
Days/Times:
17:00 - 21:00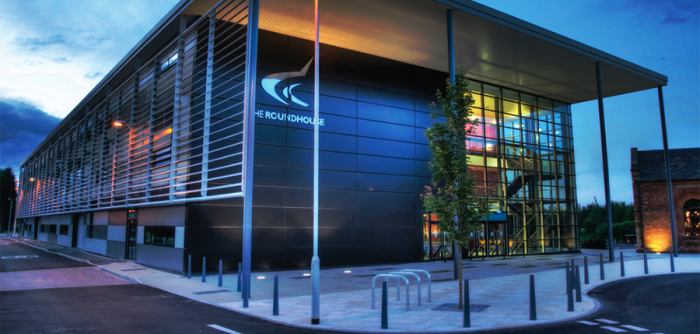 Apply now at: https://www.derby-college.ac.uk/course/award-in-introduction-to-counselling-skills-level-2
Course Information for Students
Who is this course for?
This qualification is intended for people who want to:
Learn the basic counselling skills of listening and responding in helping roles
Find out more about counselling – this qualification won't teach you to be a counsellor, but may help you decide whether or not you want to train as one
Improve any/all relationships, both professional and personal
Entry Requirements
No previous training or experience is required to undertake this qualification. However, applicants are asked to consider the sensitive nature of the course and the 'experiential elements' that will involve some personal disclosure – and review their emotional readiness for this.
What will you learn?
You will study and practice:
– How to work within the limitations of the helping role (and how this differs from counselling, coaching and friendship)
– How to establish boundaries for helping
– How to communicate empathetic understanding
– Focusing on the helpee's agenda and needs
– The importance of self awareness and the impact of personality
– Using effective listening and responding skills (including non verbal communication, paraphrasing, posture, and open and closed questions)
– Using review, reflection and feedback to develop initial counselling skills
How will you learn?
What will you need to bring with you?
Other than the course fees, there are no other costs associated with this course.
No specialist equipment is required.
How will you be assessed?
You will build a portfolio of evidence of your knowledge and understanding and your tutor will assess your skills in practice scenarios, alongside some peer-assessed and self-reviewed activity.
Where next?
Further Study
On completion of the Level 2 Award, you can progress straight to the Level 2 Certificate in Counselling Skills to start your first level of training as a professional counsellor.
Careers
This qualification does not lead directly to an employed role. However, it could enhance an existing voluntary or paid role or increase your general employability.
Who do you contact for more information?
For more information contact Derby College on 0800 0280289 or enquiries@derby-college.ac.uk
Course Information for Employers
Information for Employers
If you are an employer and would like to know more about the apprenticeships and professional training we deliver or how you can get involved in co-creating and co-delivering curriculum, please contact us via email on businessenquiries@derby-college.ac.uk, call us on 01332 387 421 or visit our employer pages here.
Career Information
This course could lead to one of these careers...
£0
£0
More Careers Information at: https://www.derby-college.ac.uk/career-pathways
DCG Success Stories
Discover how our students have achieved success. Their hard work and dedication to learning has enabled them to succeed in rewarding careers or progress onto higher education. We encourage progress and aspirational outcomes by guiding people onto learning pathways that lead to positive destinations. Our students have gone on to achieve great things since leaving the College. We would like to share some of their inspiring success stories with you. Get Started...
Use our online application form to apply for this course.
Course Information Last Updated On: November 1, 2023 1:58 pm