Award in Education and Training Level 3 – March Start
Do you want to train to teach your subject-specialism or develop your training skills?
Course Summary
Subject Area:
Teacher Training, Coaching and Mentoring
Adult and Community
Full Time or Part Time:
PT
Days/Times:
WEDNESDAY 17.00 - 20.00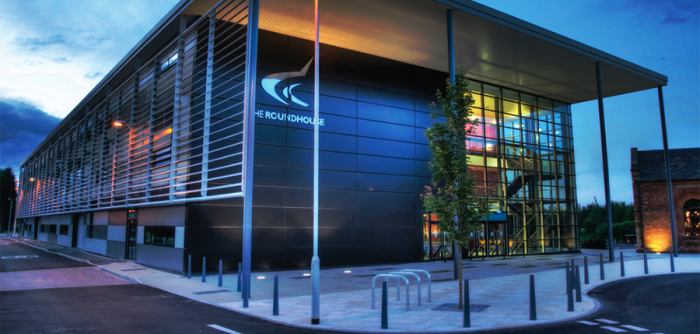 Apply now at: https://www.derby-college.ac.uk/course/award-in-education-and-training-level-3-march-start
Course Information for Students
Who is this course for?
Do you want to train to teach your subject-specialism or develop your training skills? If you have limited or no experience of teaching or training and would like to achieve a gateway qualification, this Level 3 Award might be the right course for you. It could be the start of your journey towards a full teaching qualification or it may be sufficient to enable you to perform your current teaching/training role.
Many colleges require all their newly appointed trainee teachers to achieve this qualification, and some awarding bodies stipulate it as a minimum requirement for delivering their courses. If you are employed in a training role, it will provide you with a toolkit for delivering engaging training sessions. It is also ideal for those planning or embarking on a career change.
Emphasis is placed on developing your practical skills, and a key element of the course requires you to plan and deliver a session to your peers, using feedback to evaluate and develop your practice.
Benefits include:
A skillset for delivering effective teaching or training sessions which motivate and enthuse
A gateway qualification, which enhances your CV, evidences your commitment to achieving a teaching qualification, and builds your confidence
Entry Requirements
You will need to provide evidence of:
A Level 3 qualification (minimum) in the subject you wish to teach (usually)
A Level 2 qualification in English (or the ability to work at Level 2, evidenced through screening)
Confidence in using standard ICT applications
To secure a place on this course, you must attend a 1-1 interview. You will be offered an interview once you have applied via the DCG website.
What will you learn?
This course is about preparing you to teach or extending your skills and knowledge to be effective in a teaching or training role. Much of the course is focused on supporting you to plan, deliver and evaluate a teaching session that you deliver to your peers. It is taught holistically and develops your knowledge, skills and professional understanding/behaviours simultaneously.
Specific units are:
Roles, responsibilities and relationships in education and training (3 credits)
Understanding and using inclusive teaching and learning methods in education and training (6 credits)
Assessment in education and training (microteach) (3 credits)
How will you learn?
This course will be delivered on-site (classroom-based).
What will you need to bring with you?
You will need to provide your own resources when delivering your micro-teach.
How will you be assessed?
Assessment will include a series of tasks, some written and some practical. You will plan, deliver and evaluate a micro-teach session on an appropriate topic of your choosing to evidence City & Guilds outcomes. You will also have the opportunity to peer-assess other micro-teaches, share good practice and identify areas for improvement, adopting these into your own practice.
Where next?
You will be fully equipped to deliver teaching and training that is inclusive and of good quality.
You will be able to seek roles or continue training or teaching in the sector: employers favour applicants with this qualification.
You could also progress to higher level teaching qualifications:
Level 5 Certificate in Education (in partnership with the University of Derby) *
Level 7 Postgraduate Certificate in Education (in partnership with the University of Derby) *
Please note – for those courses marked * you will need to provide evidence of Level 2 English and Maths qualifications.
Other courses you may want to consider are:
Level 3 Award in Coaching
Level 5 Certificate in Coaching and Mentoring
Certificate in Assessing Vocational Achievement
An Internal Verifier Award (Level 4)
You may also want to consider subject-specific qualifications. Derby College Group offers a wide range of courses and qualifications to enable you to pursue and enhance your chosen career.
Who do you contact for more information?
For more information, contact Derby College Group on 0800 0280289 or enquiries@derby-college.ac.uk
Course Information for Employers
Information for Employers
If you are an employer and would like to know more about the apprenticeships and professional training we deliver or how you can get involved in co-creating and co-delivering the curriculum, please contact us via email on businessenquiries@derby-college.ac.uk, call us on 01332 387 421 or visit our employer pages here.
Career Information
This course could lead to one of these careers...
£0
£0
£0
£0
More Careers Information at: https://www.derby-college.ac.uk/career-pathways
DCG Success Stories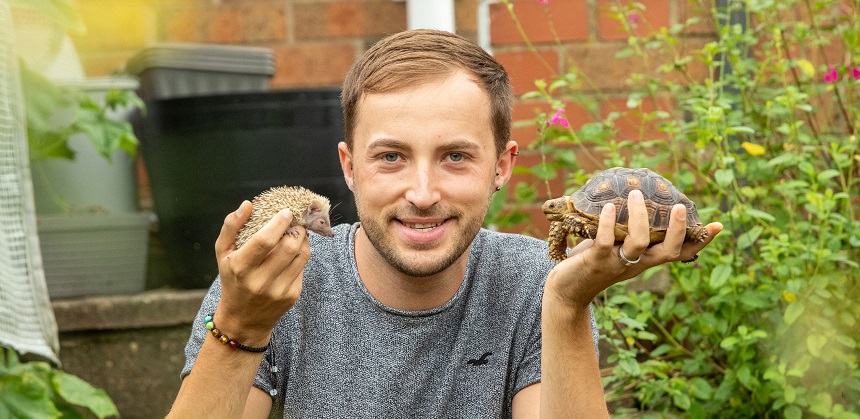 Josh Carter
Level 3 course helps Josh get animal sciences lecturing role
I liked the course. Our lecturers were supportive and understanding of my access needs. They made practical adjustments such as ensuring I had good access to the lift as mobility can be a problem. They also had someone else to take notes for me when necessary. When I have a flare up, I need to take exceptionally strong medication which can affect my concentration. Get Started...
Use our online application form to apply for this course.
Course Information Last Updated On: October 18, 2023 12:55 pm